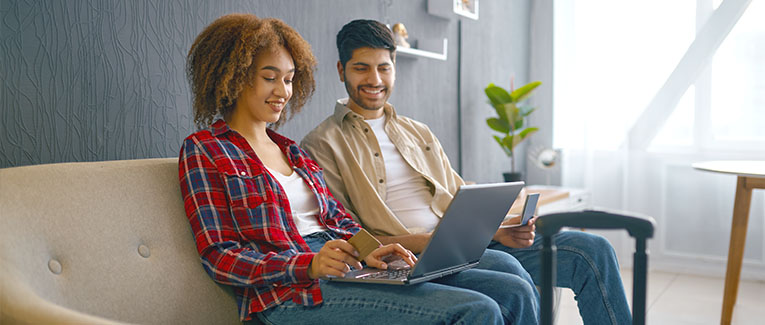 Planning to visit the USA and need to get a tourist visa? You may have questions. This FAQ is designed to address some of the most common ones with regards to tourist or B2 and B1 US visas.
Q: I am 60+ and intend to visit the US for the first time, do I have to schedule a tourist visa appointment?
A: Yes, you have to schedule yourself for an interview.
Q: What exactly is meant by "proof of return"? Is ownership of a flat or other property evidence enough to show ties and reasons for returning to the home country?
A: An applicant must convince the consular officer that he/she has "a permanent residence abroad which he/she has no intention of abandoning." Each case is different, and what might serve as compelling evidence in one case may not work in another. Examples of circumstances which applicants have presented as proof of return include a good job, significant property or financial holdings, family, school enrollment, a good social standing. Unfortunately, some people who have had these things and have been issued visas have remained in the US The best one can do is to be prepared to present his/her circumstances to the interviewing officer and to explain what will compel him/her to return.
One note of caution: Applicants often bring lots of document to interviews. That is fine, but one should not be surprised or angry if the officers are unable to review documents which are brought in. Because officers are often pressed for time, they may not be able to look at many or even any documents. Also, officers are aware that documents may be counterfeited or altered, so they may be wary of accepting them. Therefore, one should also be prepared to explain (quickly) one's situation orally or to answer any questions by the interviewing officer.
Q: Is there a quota for B1/B2 visas?
A: There is no quota for B1/B2 visas.
Q: Is it mandatory to have a specific trip (itinerary) planned to get a US tourist visa?
A: No, you can apply even if you have no definite plan to immediately go on a trip to the USA. You may intend to visit at a later date. But if you are given a 6-month visa, you have to go to the US within the next 6 months, or it will expire and you will have to apply for a new visa. If you get 10-year visa, it is not mandatory to go to the US within a specified time period. You can go to the US anytime within the next 10 years.
Q: Should I use a travel agent or visa consultant to help me apply for US tourist visa?
A: That is really a personal decision. It is not required to hire a travel agent or visa consultant for the visitor visa process under most circumstances. All the information you require for a visitors visa is found on this web site, immihelp.com They charge a lot of money to just fill the forms which are available for free on this web site and we have a step by step guide to help you through the entire procedure. Many consultants make lots of false promises such as getting early appointment dates, they know people in the consulate and will get favors through them, advice them of wrong or misleading answers for the interview. Whether you use a consultant or not, you are responsible for your own application and answers, and if the consulate officer finds out any incorrect or misleading answers, you will jeopardize the chance of getting a visa and it may also have an adverse impact on future attempts.
Q: Despite having sufficient documents, many visas are typically rejected for insufficiency of documents. What can be the reason?
A: They do refuse people for insufficient documentation (Section 221(g)), but such cases are in the minority. Persons who are refused 221(g) are in most cases expected to return with the additional documentation/evidence and eventually qualify for a visa.
Interview
Q: I am the only son/daughter of my parents. Should I ask my parents to say I have one more brother/sister in India so that it will help my parents get a visa as they can present it as a tie to India?
A: You should never lie to the visa officer (VO). It will not only lead you or your parents into trouble, but they may also deny the visa permanently. The VO's are very smart and intelligent and they can figure out the lies in almost all cases. And finally, we never encourage lying to the VO. Always tell the truth.
Q: I have been working in the USA for the last 3 years. Should I ask my parents not to mention my name when they appear for the visa interview? Do I ask them to say – just tourism – as the purpose of the trip?
A: No, never lie to the visa officer. They can easily find out your information in the US which will lead to permanent denial of a visa.
Q: I am the only son/daughter of my parents. My mom is a widow. At the first interview she said that I am an only child, the second time she told the VO she also has a daughter. Now, for the third interview should I ask her to somehow get a death certificate to prove she didn't lie? Will it work?
A: We do not support any illegal or fraudulent activities and we don't encourage lies. Please do not ask those type of questions. Such actions will lead to permanent denial of a visa.
Post Visa Issuance
Q: I currently have a 10-year multiple entry visitor visa. I recently got married and my name has changed. What do I need to do to get the visa in the new name?
A: You don't really have to get a new visa. You just carry the proof of your name change (such as marriage certificate in your case) while traveling to the USA.
Q: Why do some people get 10-year visas and some people only six months?
A: The Department of State instructs consular officers to issue maximum validity visas to the extent possible. It saves time and effort for both consulate and the applicant. The maximum validity for B1/B2 visas for Indian citizens is 10 years. This is based on the principle of reciprocity. (Note: For all other categories, however, the maximum validity is 5 years or less.) The consular officer may limit the visa to a shorter validity if he/she feels this is justified. An officer is more likely to do this if the applicant is traveling to the US for the first time, as opposed to having traveled to the US or other countries previously.
A person who has been issued a 6-month (B1/B2) visa and used them properly will normally be issued a 10-year visa the next time they apply.
Q: My US visa will expire in the next 6 months. How far in advance can I apply?
A: You can apply for a new visa at any time. You don't have to wait until your current visa expires.
However, please note that there is a difference between visa stamp duration (used only for travel and you can travel up to the last day of the validity duration) and allowed duration of stay in the US (determined by the date on Form I-94, as given by the immigration officer at the port of entry.)
Details about Visa vs. Authorized Duration
Q: I entered the US on a tourist visa. Can I get a green card by marrying a US citizen?
A: It is possible, but in such a situation, USCIS has high suspicions of a sham marriage (marriage solely to get a green card), so the applicant must be very careful. You should wait about 60 days to get married after entering on your B1/B2 visa and you should avoid showing that you had preconceived intent to get married before you entered the US on a visitor visa.
US Tourist Visa Travel Questions
Q: My visitor visa (B1/B2) expires after my intended date of arrival in the US. Do I need to get a new visa before departure?
A: You can arrive in the US right up to the last date of validity indicated on the visa. The duration of stay in the US is determined by the Immigration Officer on arrival. The maximum duration of stay on a B1/B2 visa is 6 months. Your visa can expire while you are still in the US – just ensure that you do not overstay the period permitted by the Immigration Officer.
Q: I have a 10-year multiple entry visitor visa. I have heard that I must travel to the US within 6 months of getting the visa, otherwise, my visa will be canceled. Is it true?
A: That is completely false. If you have a 10-year visitor visa, you can visit the United States any time within the next 10 years.
Q: Can I visit Canada from the USA? After visiting Canada, can I return to the USA?
A: Yes, you can. You will have to take a visa to Canada (or any other country that you would like to visit ) . You can get a visa for Canada (or any other country) either from your home country or from the USA. (Foreign embassies in USA)
If you have a multiple entry US visa (designated by "M" in visa stamp), you can return to the USA after visiting Canada. Usually, 10-year (or 5-year) visas are for multiple entries. Shorter visas such as 1-month or 6-month may be either for single entry or multiple entries. Make sure you check this before leaving the USA to Canada.
Q: I am planning to "stopover" in the US en route to my final destination (e.g. Canada, Latin America, Caribbean). Should I apply for a Tourist (B1/B2) or Transit (C1) visa?
A: If you intend to visit the United States for any length of time, you should obtain a B1/B2 visa which grants you permission to appear at a Port of Entry for the purpose of entering to visit the United States. If your visit to the US is strictly incidental to your travel to a third country, you may apply for a Transit (C1) visa.
Q: When I was working with a previous organization, I was issued my current US visa. My new employer wants me to travel to the US to attend a conference. Can I use the same visa?
A: Yes, as long as your current visa does not have any annotation of your old organization's details and your visa is valid for a business visit and tourism purposes.
Q: What should be the interval between two visits on a B1/B2 visa?
A: There is no interval pre-set by law because not every visitor has the same profile or the purpose of the visit. The frequency of visits should match the purpose of the visit. For example, business visitors entering on a B1 may enter 10-12 times a year for short stays of a week or so without any problems. But a parent who has just spent 6 months with his or her children in the US and enters again after a month may have a problem.
Generally, people spending 5-6 months for casual stays should wait at least another 5-6 months before re-entering. There can be exceptions in cases of genuine need.
Other US Tourist Visa Questions
Q: The applicant is going to the US to undertake training for 3 months and during this period the US company will bear all the incidental expenses. Can the applicant apply for tourist or business (B-1/B-2) visa?
A: It is not advisable to apply for a B-1/B-2 visa. Under this visa category, the applicant cannot accept any payment from the US company. The applicant should apply for the H-3 visa category.
Q: An applicant went to the US on a tourist visa and changed the status to H-1B. Does the applicant need a new visa?
A: Yes, in cases like this, the applicant has to apply for an H-1B visa.
Q: I'm a journalist. How do I determine if I need an I visa or can get by with a B1/B2?
A: The visa category is determined by the purpose of travel. Journalists going for pleasure or commercial business can travel on B1/B2 visas. The line between what is permissible with a B1/B2 vs. I visa can get a little murky sometimes. Obviously, a journalist going to work in a US office for their news organization should get an I visa, as should someone who is being sent to the US to do reporting for their organization. On the other hand, someone going for a relatively short time to gather information for an article could probably just as easily travel with a B1/B2.
Q: I've been invited to give a few lectures at a university in the US. Can I go on a B1/B2 visa? If the university is planning to pay a small honorarium, do I need a special visa?
A: The B1/B2 is acceptable, provided you are only receiving payment for expenses and/or an honorarium. Things may get murky if the period of time is extended (say, more than a couple of months) or the honorarium gets to be in the range of an actual payment. In such a case, it would be safer to ask the university to send an IAP-66 and apply for a J-1 visa.
Q: If my US tourist visa is rejected once, can I use the same visa fee payment receipt within 1 year to apply for the visa again?
A: No, the visa application fee is for applying for a visa. That fee is not refundable and is used up even if you don't get a visa. If you would like to apply again, you need to pay again.
Q: I am originally from Tibet, but currently a resident of India, traveling on a yellow Identification Certificate. Do I have to pay a visa issuance fee?
A: No.
Related Links
General USA Visa FAQ
FAQ on Sponsoring Visitors Visa
We are sorry that this post was not useful for you!
Let us improve this post!
Tell us how we can improve this post?