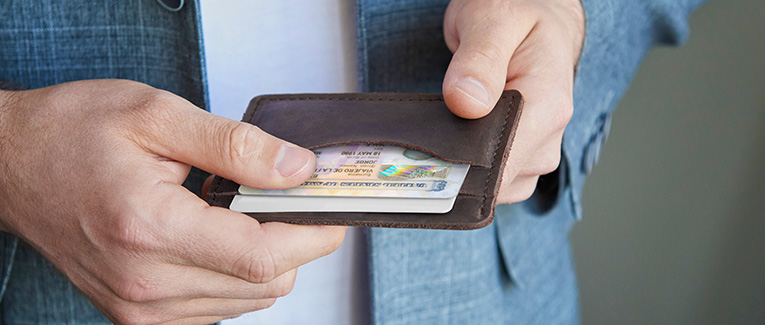 The U.S. Border Crossing Card, or BCC, is a US immigration ID card that functions as a B1 or B2 visa for Mexican citizens who enter the United States regularly for temporary periods. In most cases, the US Department of State (DOS) issues a combined B1/B2 visa to Mexican citizens in the form of a Border Crossing Card or foil affixed to their Mexican passport.
A US Border Crossing Card is typically valid for 10 years, and allows for an unlimited number of entries to the US during that period.
What Information is Contained on the Card?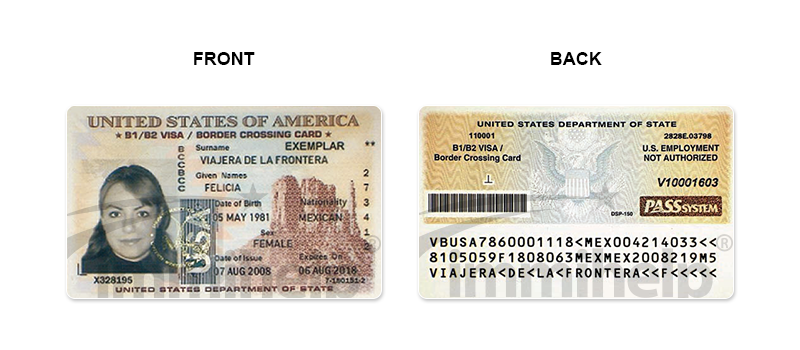 The Border Crossing Card will have a photo of the cardholder, their name, date of birth, nationality, gender, date of issuance, and expiration date. It also contains machine-readable biometric information. This allows US immigration officers to quickly scan the Border Crossing Card at the port of entry. Some immigration officials may refer to the BCC as a Form DSP-150, which is the card's internal name.
US Border Crossing Card Privileges and Restrictions
While the BCC does allow for an unlimited number of entries for 10 years, there are restrictions for cardholders. They are only allowed to stay in the US for up to 30 days at one time, and are limited to a certain geographic area which is typically no farther than 25 miles from the US/Mexico border.
Also, as the BCC functions as a B1 business visa and B2 tourist visa, cardholders may not work in the United States. It is only for tourism or business (such as attending a conference or business meeting) purposes.
What if I Want to Stay in the US Longer?
At the port of entry, you can request a Form I-94 Arrival/Departure record from the immigration officer. The I-94 can allow you to stay in the US for up to six months, and travel anywhere within the United States.
Who Qualifies for a Border Crossing Card?
If you want to apply for a BCC, you will need to meet the following requirements:
Be a citizen of Mexico and resident of Mexico
Have a valid Mexican passport when you apply for the BCC
Be eligible for a US B2 tourist visa or B1 business visa
Demonstrate strong ties to Mexico that will compel you to return to your home country, and not stay in the US permanently
Border Crossing Card Application Procedure
We are sorry that this post was not useful for you!
Let us improve this post!
Tell us how we can improve this post?