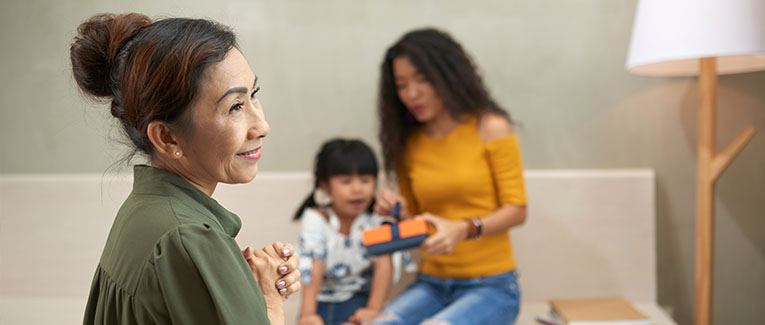 How Often Can You Visit, and How Long Can You Stay on a US Tourist Visa?
The US visitors visa is for visiting the US for a short duration for tourism and a wide variety of other legitimate reasons. However, some people visit the US frequently and stay for an excessive duration, which may cause them problems for future visits.
Is this you?
Lakshmi has 3 daughters and all of them stay in the US When her eldest daughter was pregnant, she sponsored her visa. Lakshmi got a 10-year multiple entry visa. Lakshmi stayed in the US for exactly 6 months and then went back to India.

A month later, her youngest daughter gave the news that they have decided to have a housewarming for a house they just purchased. Therefore, she invited her to visit the US After a total stay of two months in India, she headed to the US again. She stayed in the US for 5 months and visited her other daughters' houses too. Lakshmi went back to India.

Two months later, her middle daughter informed her that she is pregnant. Lakshmi decided to help her out and went back to the US. She stayed at her place for a full 6 months. Since her middle daughter was too busy with work and her husband had to frequently travel due to his job, she asked her mother to extend her visitors visa and stay for another 6 months, to which she happily agreed. Lakshmi came back to India after staying in the US for one year.

Six months later, her eldest daughter gave the good news that she is expecting again and would like her to help her out. Lakshmi immediately booked the tickets and stayed at her eldest daughter's house for 6 months. As usual, the daughter was too busy with work and therefore Lakshmi again applied for a visitors visa extension and it was denied. Lakshmi had to immediately go back to India. Lakshmi's 10 years multiple entry visa was void then.

Since Lakshmi was still eager to help her daughter, she applied for a fresh tourist visa which was denied and the consular officer informed her that she had abused the visitors visa. She argued that she had visited the US legally every time and stayed in the US only until the allowed duration. When she stayed beyond the original duration, she had legally extended her stay. She could not figure out what she did wrong.
What is the problem?
A tourist visa is given to visit the United States for a short time for touring the US, visiting family, and for other similarly allowed activities. It is not meant for you to stay in the U.S. for as long as you possibly can. If visitors frequently visit the US and stay in the U.S. every time for a long duration, their intentions are not consistent with a genuine visitor. That violates the original intention of getting the visitors visa.
Of course, while we have personally no bias or opinion on this, in the eyes of the US immigration law and the consular officer, such visitors are abusing the type of visitors visa they have got. Have you seen the Hindi movie "Atithi Tum Kab Jaoge?" That is what the US government is saying to such visitors.
If the person tries to stay in the US for a longer time, compared to their stay in their home country, they may get a shorter authorized stay at the port of entry and may be given a warning. The visitors may also be denied entry into the US and be sent home right away. Moreover, once your current visa expires or is void, you may not get the visa the next time you apply.
Therefore, it is best to respect and obey the rules. If you are a US citizen and are able to sponsor their green card, it may be advisable to do so to enable them to stay in the US permanently. If that is not possible, tough luck.
Just because all the children are in the US or the mother is a widow or sick, and there is no one to take care of such persons back in the home country, there is no provision in the visitors visa law so that they can stay here forever (as long as possible) on a visitors visa.
FAQ
Q: My mother visited the US and stayed here for 6 months. She has now gone back to India. What is the minimum time she needs to stay in India before coming back to the US?
A: There is no such minimum time required by law. However, if she tries to stay in the US for a long time, it would cause problems.
Q: Is it true that the visitor must stay in the home country for at least 6 months before visiting the US again?
A: This is not true. However, a visitor must be careful not to abuse the tourist visa by attempting to stay in the US for the maximum allowed time each visit, or by visiting too frequently. Tourist visas are for people who are intended to spend the majority of their time in the home country.
We are sorry that this post was not useful for you!
Let us improve this post!
Tell us how we can improve this post?