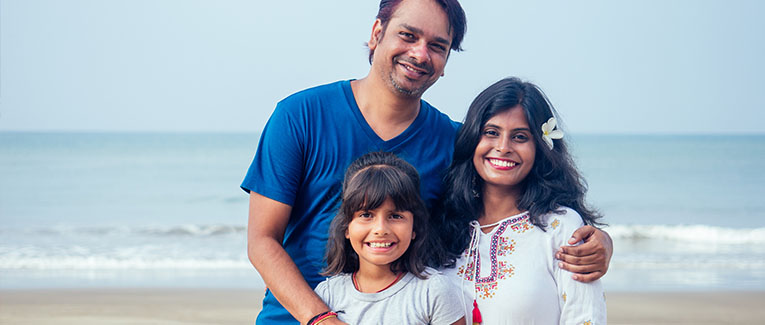 Certain J visa holders are subject to a two-year home country residence requirement. However, it may be possible to apply for a waiver. As part of that, they should get No Obligation to Return to India (NORI).
Even though the following instructions focus on citizens of India, a similar procedure can be applicable for people from other countries, as well.
You should begin the process well in advance of your visa expiration, preferably six months to one year ahead of time.
Get the "No Obligation to Return to India" (NORI) application forms from the Indian Embassy or Consulate in your jurisdiction.


With the instructions provided in the form, fill out the forms in quadruplicate. Get all of them notarized, and send them back to the Embassy/Consulate.
The Embassy/Consulate will return the forms with its endorsement and a letter
stating that you need to get clearance from three agencies in India. They will provide the addresses for the same. They are:

Your local passport office
Home minister of your state government
of Education, Ministry of Human Resources, New Delhi

Note: If you are practicing medicine, you will need to get an additional clearance from the Ministry of Health.
Send the forms to India, and preferably have your family personally get these clearances. You may need to get clearances from the police and income tax department, as well.
Each of those agencies will send back a NORI statement to both you and, simultaneously, to the Indian Embassy/Consulate in the U.S.
Send the NORI statements to your regional Indian Embassy/Consulate. They will forward a letter to the Indian Embassy.
The Indian Embassy will send a NORI statement to the United States Information Agency (USIA).
The USIA will send you a form to fill out. Do so, and return this form to them.
The USIA will make a recommendation and send it to USCIS.
USCIS will issue the final waiver.
The entire process of getting the NORI statements from India may take around three months. However, if you visit various government departments in India in person, such as while you are on vacation there, it could be done faster.
We are sorry that this post was not useful for you!
Let us improve this post!
Tell us how we can improve this post?