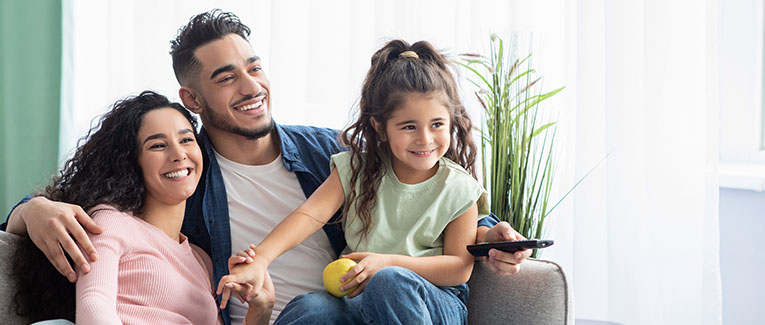 Spouse and/or minor children (under the age of 21 years) of J-1 exchange visitors who accompany, or later join the J-1 holder in the U.S., can apply for a J-2 visa. A J-2 visa is a dependent visa, and its immigration status ends at the same time as the associated J-1 visitor's status.
The duration of the stay under a J-2 visa is the same as the duration of the associated J-1 visa. Extended family members, such as parents, grandparents, siblings, aunts, uncles, and beyond, are not eligible for a J-2 visa.
Domestic Partners
The cohabiting (married) partner of the J-1 participant, whether of the same or opposite sex, whose primary purpose in coming to the U.S. is to accompany his/her partner, can be issued a B-2 visa as long as said partner does not intend to work and is otherwise eligible for a visa. Even though visiting on a B-2 visa is usually for a short period of time, in this case, it is permissible for the accompanying partner to intend to accompany the principal visa holder for the duration of an exchange program in the U.S.

Eligibility
Eligibility for a J-2 visa depends upon the specific exchange program of the J-1 holder. The exchange categories of au pair, camp counselor, secondary school student, and summer work travel do not permit J-2 visas. Additionally, even though some categories allow for dependents to accompany a J-1 visa holder, some specific programs don't.

For visitors, travel, student and other international travel medical insurance.
Visit insubuy.com or call 1 (866) INSUBUY or +1 (972) 985-4400

Application Procedure
The application procedure is the same as that for a primary visa applicant. The sponsor must approve the accompaniment of the dependents. Each dependent must be issued their own Form DS-2019, which is required for each person to get the visa. Each Form DS-2019 will have a unique SEVIS ID number, but it is signed by the J-1 primary applicant.
A J-2 visa holder can enter the U.S. at the same time as a J-1 visa holder or after that. However, a J-2 visa holder cannot enter the U.S. before the J-1 visa holder.

Work
A J-2 visa holder can apply for work authorization in most cases. To request for work authorization, he/she needs to file Form I-765, Application for Employment Authorization. Once the Employment Authorization Document (EAD) is issued, a J-2 holder would be authorized for a period of up to one year.
EAD applications may take around 3 to 5 months. Actual processing times may vary from time to time. Until the J-2 status ends, additional applications for EAD extensions can be submitted annually.
An EAD can be applied for only after arrival in the U.S.

Study
J-2 dependents may study in the U.S. without being required to apply for a student (F-1) visa or change to F-1 status. They may enroll in academic programs as recreational or degree-seeking students. They may enroll either full-time or part-time. They may discontinue their studies at any time.
If a J-2 dependent's academic program has not ended by the time a J-1 holder's status ends, they can change to an F-1 student status, as long as they are not subject to the Two-Year Home Residency Requirement.

For visitors, travel, student and other international travel medical insurance.
Visit insubuy.com or call 1 (866) INSUBUY or +1 (972) 985-4400

Travel
With the exception of a J2 holder not being able to travel to the U.S. in advance of the J1 holder for the first time, the J2 holder can freely go in and out of the U.S. and does not have to be accompanied by the J1 holder. Make sure to carry all your own documents when entering the U.S.

Visit
If the dependents of a J-1 visa holder do not intend to stay in the U.S., but would like to visit for vacations only, they may be eligible to apply for visitor (B-2) visas. Alternatively, if they qualify, they can travel without a visa under the Visa Waiver Program.

Further Details
J-2 Visa Stamping Documents
J-2 Visa Waiver
We are sorry that this post was not useful for you!
Let us improve this post!
Tell us how we can improve this post?