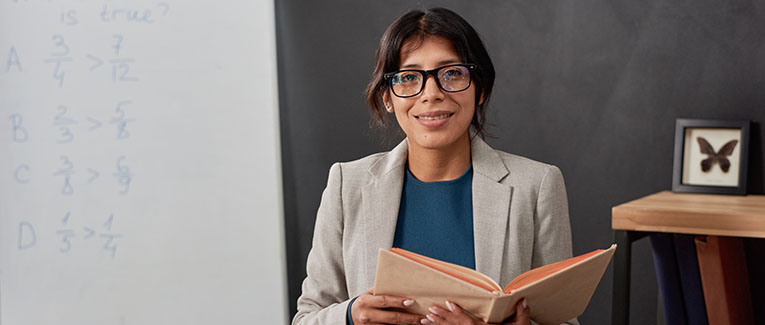 Through the teacher program under the J-1 visa, foreign teachers have the opportunity to teach in accredited primary and secondary schools in the U.S. for up to three years.
Eligibility
A teacher must:
Meet the qualifications for teaching in primary or secondary schools in their country of nationality or last legal residence
Have a minimum of three years of teaching or related professional experience
Satisfy the standards of the U.S. state in which they will teach
Be seeking to enter the U.S. for the purpose of teaching full time at a primary or secondary accredited educational institution
Possess sufficient proficiency in the English language to participate in the program.
Details
Participants learn U.S. teaching methods while also bringing an international perspective to U.S. classrooms.
Participants will need to submit references from colleagues and current or former employers attesting to the applicants' good reputation, character, and teaching skills to their designated sponsor.
The designated sponsor can issue a completed Form DS-2019 only after a participant receives a written offer for a teaching position from an accredited U.S. institution and accepts the position in writing.
The location of the institution(s) will be indicated on the Form DS-2019. Participants may teach only at the institution and at locations where the institution is involved in official school activities (for example, field trips and teacher training programs).
Even if the teaching position is permanent, the appointment of the participant in a teaching position is temporary. The position should be in compliance with any applicable collective bargaining agreement, if one exists.
Sponsor Requirements
As part of the required pre-departure materials, sponsors must provide the following information to the participants:

The duration and location(s) of the participants' program
A summary of the significant components of the program, including a written statement of the teaching requirements and related professional obligations
A written statement that clearly indicates the compensation package to be provided to the exchange visitor teacher and any other financial arrangements relevant to the program.

Screen and select qualified foreign teachers who can make a contribution to the education of students in the United States and who want to learn U.S. teaching methods
Sponsors monitor the visitor's stay in the United States, ensure that they are performing their teaching responsibilities, and ensure that they are involved in cross-cultural programs where they can learn about the United States and its people.
Host Requirements
Hosts (employers) are required to:
Involve teachers in school and community activities
Monitor the performance of the teacher in the classroom and in carrying out their official responsibilities.
We are sorry that this post was not useful for you!
Let us improve this post!
Tell us how we can improve this post?