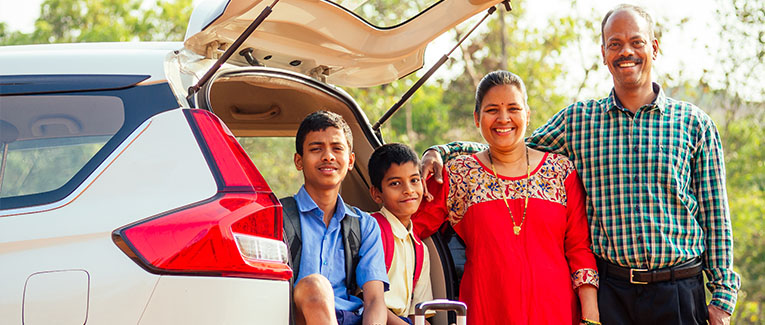 J2 visa insurance is required for spouse and minor dependents (children under the age of 21 years) who accompany the J-1 visa primary applicant on a J-2 visa. As per the U.S. Department of State rule, each person on J visa (includes both J1 visa and J2 visa) is required to carry the health insurance that meets the minimum criteria.

Alternatives
There are several different ways to purchase J2 visa insurance. Everyone on J-1 visa comes to the U.S. through a sponsoring organization. Many sponsoring organizations provide insurance to both J-1 visa as well as J-2 visa holders. Some of them mandate that both J1 as well as J2 visa holders enroll into their insurance. However, some sponsoring organizations provide only J-1 visa insurance and not J-2 visa insurance. Those dependents must purchase the insurance individually.
Some J2 visa holders may get EAD (work permit). When they start working for the employer, their employer may provide them health insurance. That is, give them the option of enrolling into their group health insurance. If you have such an option, it might be the best to go with that, as it may cover additional items, such as maternity, pre-existing conditions, etc. that are not covered in standard J2 visa insurance.
J2 Visa Compliant Insurance
If you are unable to get the J2 visa insurance through sponsoring organization or employer or prefer to get one on your own, Insubuy® provides excellent J2 visa insurance choices. J2 visa holders can purchase such insurance even if the J1 visa holder does not enroll into the same insurance for any reason. J visa health insurance plans meet all the standard requirements set by the U.S. Department of State. You can get an instant quote and make an instant purchase online. You will get the instant ID card in the email.
Some sponsoring organizations set additional requirements that their participants must meet. If that is the case, you will have to contact Insubuy® and provide them with those requirements. You will be promptly notified whether any suitable plan is available that would meet those additional requirements.
Many sponsoring organizations ask that the insurance company fill the compliance form that certifies that the insurance you purchase meets all the requirements of J visa. In that case, it might be best to make sure in advance that the insurance you purchase meets all the requirements. Once you purchase the insurance, you can send that form, and the representative of the insurance company can complete the form and send it back to you.
We are sorry that this post was not useful for you!
Let us improve this post!
Tell us how we can improve this post?