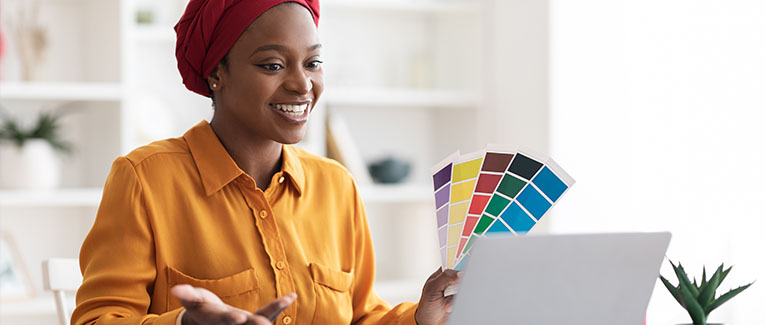 In the summer work travel program under a J-1 visa, post-secondary students may travel to the U.S. to work and travel during their summer vacation.
Eligibility
Summer work travel students must be:
Sufficiently proficient in English to successfully interact in an English speaking environment
Post-secondary school students enrolled in and actively pursuing a degree or other full-time course of study at an accredited post-secondary educational institution outside the U.S.
Have successfully completed at least one semester or the equivalent of post-secondary academic study
Must have a pre-arranged job offer unless from a visa waiver country.
Details
Participants can be admitted to the program more than once.
The program length may not exceed four months.
The program must be finished during the participant's summer vacation. Therefore, the students must return to their home country prior to the start date of their university or college.
Participants mostly work in unskilled service positions at resorts, hotels, restaurants, and amusement parks. However, they may also work at other types of organizations, such as architectural firms, legal offices, scientific research organizations, advertising agencies, graphic art/publishing and other media communication businesses, computer software and electronics firms, etc.
Participants receive pay and benefits equivalent to an American working in the same or similar position. Participants must be compensated at minimum at the prevailing local wage, which must meet the higher of either the applicable state or the federal minimum wage requirement, including payment for overtime in accordance with state-specific employment.
Upon their arrival in the U.S., participants must check in with their U.S. sponsor, who will ensure that their U.S. address is accurately reflected in SEVIS. If participants move while in the U.S. to another location, they should contact the sponsor to update their address in SEVIS. It is extremely important to keep your address up to date to maintain a valid non-immigrant status.
Participants should notify the employer and the sponsor of their arrival date/time in the U.S. and ensure that they have transportation arranged from the port of entry (e.g., airport) to the destination.
Participants without prearranged employment must have sufficient financial resources to support themselves during their search for employment.
Participants should research on the Internet to familiarize themselves with the area they will be working in and/or staying.
Participants are expected to have suitable living accommodations while in the U.S. It is important that participants have safe and reliable transportation to their job.
The sponsor is the first point of contact for participants for any problems. In case participants find it difficult to resolve any issue with the sponsor, they can also call the U.S. Department of State's toll free help line at (866) 283-9090, or send an email to

[email protected]

.
If the participant is concerned that someone is taking advantage of them, they should contact the sponsor. However, for immediate danger, they should dial 911.
Restrictions
Participants cannot be placed:
In any position in the adult entertainment industry
In sales positions that require them to invest their own money (for purchasing inventory), such as door-to-door sales
In domestic help positions in private homes (e.g. child care, elder care, gardener, and chauffeur)
As a pedicab or rolling chair driver or operator
As operators of vehicles or vessels that carry passengers for hire and/or for which commercial drivers licenses are required
In any position related to clinical care that involves patient contact
In any position that could bring notoriety or disrepute to the Exchange Visitor Program of the U.S. Department of State
In positions that are substantially commission-based, and thus, do not guarantee that you will be paid minimum wage in accordance with federal and state standards for all hours worked
Sponsor Requirements
Prior to entry into the U.S., provide all participants with:

A copy of the Department of State Summer Work Travel Program Brochure
The Department of State's toll-free help line telephone number
The sponsor's 24/7 immediate contact telephone number
Information advising participants of their obligation to notify their sponsor when they arrive in the United States and to provide information of any change in jobs or residence
Information concerning any contractual obligations related to participants' acceptance of paid employment in the United States, if pre-arranged

Sponsors of participants who are nationals of Visa Waiver Program countries must:

Ensure that participants entering the United States without prearranged employment have sufficient financial resources to support themselves during their search for employment
Provide such participants with information on how to seek employment and secure lodging in the United States before they depart their home countries, and with a job directory that includes at least as many job listings as the number of participants in their program who are entering the United States (without prearranged employment)

Provide pre-arranged and fully vetted employment of all participants who are not from a non-visa waiver country
Sponsors must undertake reasonable efforts to secure suitable employment for participants unable to find jobs on their own after one week
Sponsors must maintain, at a minimum, a monthly schedule of personal contact with the program participants (in-person, by telephone, or via-e-mail), document such contact, and ensure that issues affecting the health, safety, or welfare of participants are addressed immediately.
Host Requirements
Host employers are required to:
Provide participants the number of hours of paid employment per week as identified on the job offer and agreed to when the sponsor vetted the jobs
Notify sponsors promptly when participants arrive at the work site and begin their programs; when there are any changes or deviations in the job placements during the participants' programs; when participants are not meeting the requirements of job placements; or when participants leave their position ahead of their planned departure
Contact sponsors immediately in the event of any emergency involving participants or any situation that impacts the welfare of the participants.
We are sorry that this post was not useful for you!
Let us improve this post!
Tell us how we can improve this post?