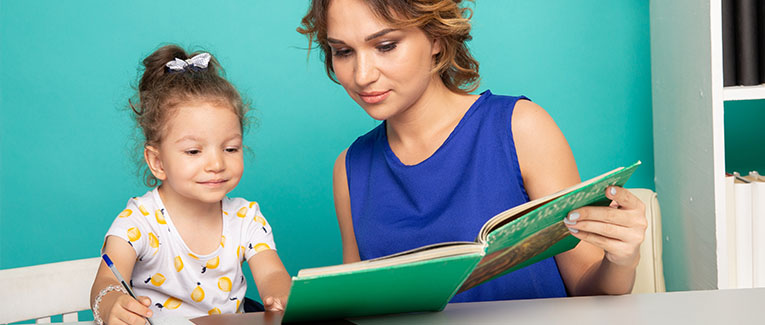 The Au Pair Program allows foreign nationals to participate directly in the home life of a host family by providing limited childcare services. Participants and host families take part in a mutually rewarding, intercultural opportunity through the Au Pair Program. Foreign national participants can continue their education while experiencing everyday life with an American family at the same time, and hosts receive reliable and responsible childcare from individuals who become part of the family. While the main priority of a successful participant would be to take care of the kids as a live-in childcare provider, they are also provided free time to enjoy life in the U.S.
Participants Eligibility
Must be proficient in spoken English.
Must be a secondary school graduate or equivalent
Between the ages of 18 years to 26 years.
Be in good health.
Should have a genuine love of children.
If required by the host family, must be a non-smoker.
Must be prepared to commit to one year away from home.
Must not have previously lived in the U.S. as an Au Pair.
Have an international driver's license and a minimum of 50 hours of driving experience.
Details
The participant may need to be interviewed in person in their home country by the sponsoring organization. They may need to conduct several telephone interviews with the host families in the U.S. to find the best match.
Participant would live with a family for 12 months.
Sponsor must provide a minimum of 32 hours of childcare training (child development and child safety) to the participant before placing them with a host family and starting the work. At least two hours of that training must relate to children under two years of age.
Childcare is limited to no more than 10 hours per day and to a maximum of 45 hours per week.
Participant must complete at least six hours of academic credit or equivalent at an accredited U.S. post-secondary educational institution.
Host family is required to pay up to $500 toward the cost of the au pair's required academic course work. Private room and board (three meals a day) plus compensation for childcare work must be provided. Compensation must be according to the Fair Labor Standards Act as interpreted and implemented by the U.S. Department of Labor.
In addition to the childcare services, other responsibilities may include dropping and picking up the kids to and from school, after-school activities, helping with homework, helping to keep the kids' room clean, and cooking light meals for the kids.
There is an option to extend the stay for 6, 9, or 12 more months. Details about the program extensions should be discussed with the sponsor organization. The extension application must be received at least 40 days before the start of the extension period. Extensions must be approved by the U.S. Department of State.
For visitors, travel, student and other international travel medical insurance.
Visit insubuy.com or call 1 (866) INSUBUY or +1 (972) 985-4400

Limitations/Exceptions
Au Pairs cannot be placed:
With a family that has an infant less than three months old unless a parent or other responsible adult is at home;
In homes with children under two years of age unless the Au Pair has at least 200 hours of documented infant childcare experience;
In families with a special needs child(ren), as identified by the family, unless the au pair has identified his/her prior experience, skills, or training in the care of special needs children, and the host family has reviewed and acknowledged the au pair's prior experience, skills, or training in writing.
In the home of relatives.
EduCare – Childcare for Before and After school
EduCare Au Pair is a special type of Au Pair Program that applies to families that require childcare before and after school.
Unless other full-time childcare plans have been made, EduCare Au Pairs may not be placed with families that have preschool children.
Work should be no more than 10 hours per day and a maximum of 30 hours per week.
Participants must receive 75% of the weekly rate paid to non-EduCare participants.
Participants must complete a minimum of 12 hours of academic credit or its equivalent during the program year.
The host family must pay up to the first $1,000 towards the cost of the participant's required academic course work.
Sponsor Requirements
Sponsor must screen and select both host families and au pairs as program participants according to selection criteria stated in the regulations
Provide au pairs with specific orientation and program information prior to departure from their home countries for the U.S.
Ensure that participants have the required J1 visa health insurance.
For visitors, travel, student and other international travel medical insurance.
Visit insubuy.com or call 1 (866) INSUBUY or +1 (972) 985-4400

Host Requirements
Must be U.S. citizens or legal permanent residents.
Must be fluent in spoken English.
Must pay a weekly minimum stipend based on the program option selected.
Give the au pair one complete weekend off each month (Friday evening to Monday morning).
Facilitate the care provider's requirement to enroll in and attend an accredited post-secondary institution to fulfill his/her Educational Component requirement.
In addition to regular weekly/monthly time off, the host must provide a minimum of two weeks paid vacation for each 12-month exchange term. If the extension periods are of six or nine months, this time off would be prorated.
Whenever possible, they should include the Au Pair in family meals, outings, holidays, and other events. Please remember that Au Pairs are not housekeepers or domestic employees. Instead, they should be treated as an extended member of the family.
Host family and Au Pair must sign an agreement detailing the au pair's obligation to provide childcare prior to the au pair's placement in the host family's home. Any questions regarding refunds or other adjustments should be dealt with according to their agreements as the Department of State does not have jurisdiction over contractual obligations.
We are sorry that this post was not useful for you!
Let us improve this post!
Tell us how we can improve this post?