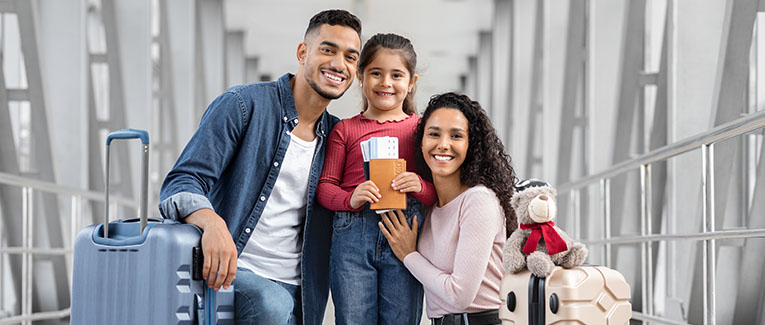 Spouses and/or children may accompany an exchange visitor and qualify for J-2 visas if dependents are included on the DS-2019. Please check the upper right hand corner of your DS-2019 to be sure your family members are included.
You will need the following documents for getting J-2 visa:

Mandatory Documents
Current passport as well as old passports


One photograph (Only for dropbox appointment)


Confirmation page of online submitted Form DS-160 with CEAC bar code.


Visa fees

Citizens of some countries must additionally pay the additional visa issuance fee if the visa is issued.

Issuance fee schedule in Visa Reciprocity Tables


Original interview appointment letter and one copy.


All pages of original SEVIS generated Form DS-2019 in original, approved, and signed by the primary applicant's sponsor organization in the U.S.


Original proof of payment of SEVIS I-901 Fee Receipt and one copy, if applicable.


Copy of Form DS-7002, if applicable.

All exchange visitor (J visa) trainee or intern visa applicants (based on Box 7 on form) must also present Training/Internship Placement Plan, Form DS-7002.


Supporting Documents
Photocopies of the first page, address page, and last page of your current passport.


A copy of the Form DS-2019 of the Principal Applicant.


Photocopy of the principal applicant's valid visa, if applying separately.


Original marriage certificate for spouse along with entire wedding photo album.

Additionally, it would be helpful to provide genuine marriage proof.


Wedding invitation card.


Original birth certificate for each child.


Additional financial resources to support the dependents. If funding is via a scholarship, graduate assistantship, or the like, please supply details, including documentation from the source of funding. If self-funded or funded by anyone else, original bank passbooks are the clearest evidence of what funds are available.


If applying separately, a good quality photocopy or the original of the primary applicant's passport – all pages. The copy should be of GOOD quality and the photo must be clearly identifiable.


The consulate may request additional documents if the principal has been in the U.S. for some time, including transcripts showing that they have maintained full-time student status as an F-1 or information showing that the principal is still engaged in his/her J-1 research.


It is always easiest if dependents apply at the same time as the principal applicant; for example, the J-1 researcher applies for her own J-1 visa and J-2 visas for her spouse and children at the same time. However, it is not mandatory to do so.
India Specific Information

Documents:
Visa fees

Fees to be paid in advance before taking an appointment.


Sample appointment letter for interview.
We are sorry that this post was not useful for you!
Let us improve this post!
Tell us how we can improve this post?