J-1 visa extension is normally handled by the responsible officer at the sponsoring organization, sometimes by U.S. Department of State, but rarely by USCIS. As long as your Form I-94 says "D/S" or "Duration of Status", you do NOT normally file the Form I-539, Application to Extend/Change Nonimmigrant Status that is required in most other non-immigrant visa categories.
Overview
J-1 participant's valid nonimmigrant status is valid until the expiration date printed on DS-2019 in Item 3 that says, "This form covers the period mm/dd/yyyy to mm/dd/yyyy." Most J-1 participants get the J-1 status initially that is itself enough to complete the program. Therefore, in most cases, there is no reason to apply for the extension.
Timeline
J-1 visa extension must be completed before the expiration date of your current Form DS-2019. However, you should apply for the extension as soon as you know that you will not be able to complete the program as expected, even if that is several months in advance. Most sponsors recommend that you should request for extension at least 10 days in advance of the expiration date of the current J-1 status.
If you fail to request an extension before your current J-1 visa status expires, you will be in violation of your J-1 status. You will need to go for J-1 reinstatement, which is a more complicated and lengthy process.
Eligibility
In order to request for J-1 visa extension, you must currently be in lawful J-1 status, and your Form DS-2019 must have been issued by the designated sponsor organization you are applying the extension with. Extensions are granted to let the participants complete their original objectives and not to start a new project. Some J1 programs do not allow any extensions. For others, sponsoring organizations can extend the J1 status only through the maximum length allowed for a particular J1 program.
For visitors, travel, student and other international travel medical insurance.
Visit insubuy.com or call 1 (866) INSUBUY or +1 (972) 985-4400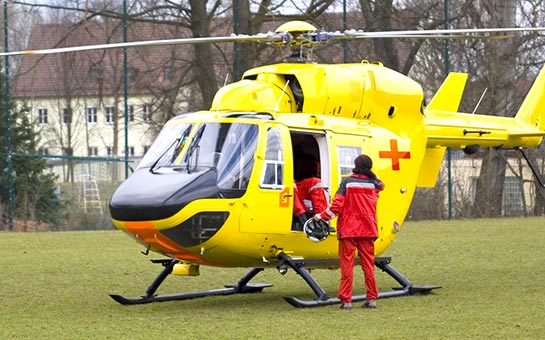 Documents
To get your J1 status extended, you will need to provide at least the following documents to the responsible officer at the sponsoring organization:
If you are not completely funded by the sponsoring organization, you will need to show financial documentation that shows that you have adequate resources to pay for tuition, fees, and living expenses for one year or the remaining length of your studies, whichever is shorter.
All Form DS-2019s and IAP-66s issued to you, passport, and Form I-94.
Proof of J1 visa health insurance for the duration of the extension. This covers both the primary applicants on J1 visa as well as dependents on J2 visa.
All documents showing the valid reasons for the extension. This may be a letter from your advisor or responsible person stating the academic reasons for your need for the extension and the expected date of completion. Alternatively, it may be a letter from your school or department that reflects that they have approved your request for a reduced course load or medical leave of absence based on a physician's certification. A letter should also mention your position title and the proposed dates of extension. If you had a change of major or research topic or unexpected reason problems, that may be compelling academic reasons that may be contributed to a delay in the completion of your program. Academic suspensions or probation are not considered compelling reasons for an extension.
Sample letter
You do NOT need to pay the SEVIS fee again.
Processing
The responsible officer at the sponsoring organization will review documents and determine whether you are eligible for the extension. When J-1 extension is approved, you will get the new Form DS-2019 with the new expiration date, which will be recorded in SEVIS. If you have a spouse or dependent children on J2 visa, their stays will also be extended. While some of them process such requests within a week or so, the exact processing times may vary greatly.
Travel
You can travel out of the U.S. at any time. However, in order to travel back to the U.S. (other than visits of less than 30 days to Canada, Mexico, or adjacent territories), you will need a valid J visa stamped in your passport. If the visa stamp has expired, you will need to obtain a new visa before being allowed to travel back to the U.S.
For visitors, travel, student and other international travel medical insurance.
Visit insubuy.com or call 1 (866) INSUBUY or +1 (972) 985-4400

Extension Beyond Maximum Duration
In some program categories, extension beyond the maximum program duration may be allowed only under exceptional or unusual circumstances. In order to get the approval for such extensions, the responsible officer at the sponsor organization must send a written request to U.S. Department of State justifying the petition along with the supporting documentation and a nonrefundable fee (payable to the U.S. Department of State).
Extension for Professors and Research Scholars
Even though the extension beyond the statutory maximum duration for a given program must be applied to U.S. Department of State, in case of J-1 professors and research scholars, an extension up to additional six months can be given at the program sponsor's discretion without getting U.S. Department of State's approval. However, such extension beyond the three-year maximum duration must be necessary to complete a specific project or research program. There is no guarantee that such applications will be approved.
Grace Period Extension
If you would like to request an extension of the 30-day voluntary departure status period, you will have to contact the USCIS.