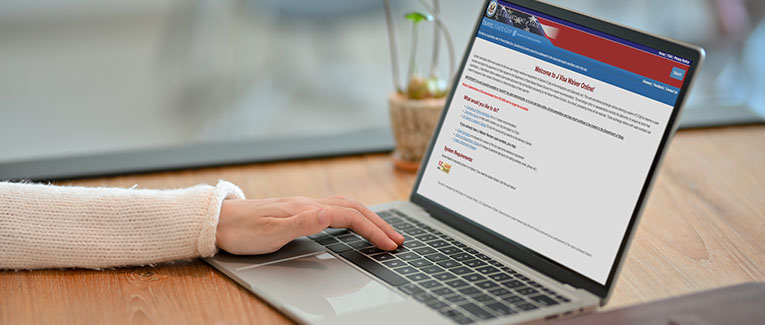 If you are subject to the two-year home-country residence requirement but are unable to fulfill it, you can send a request to the U.S. Department of State, Waiver Review Division for a recommendation that USCIS grant a waiver under any of the five applicable bases. You must choose one basis that you qualify for or applies to your specific situation. There is no guarantee that your waiver application will be approved.

Application Procedure
Online application

Complete Form DS-3035, J Visa Waiver Recommendation Application.

You must complete an online form and print it to submit by mail. Any other version of the form cannot be used and will be returned to you without the processing fee, which is non-refundable.

Application Instructions:

Item 12 (If your approval was on Form IAP-66):
SEVIS Number – N0000000000 (10 zeros)
Subject Field Code – 00. followed by the 4-digit subject field code number. e.g., 00.2546
Item 17 – If you entered on a J visa more than 12 years ago, the date should be mark as February 1, 1999.
Item 14 – List your spouse or children on J2 visa here.

Once you complete the form, you must print (in black and white only) your online Form DS-3035 with the barcode assigned. You will be issued a waiver case number immediately.



Mail Application and Payment

Documents:

Your printed online application, Form DS-3035, with the barcode.
Legible copies of all Form DS-2019/IAP-66 ever issued to you.
Two self-addressed, stamped legal-size envelopes
Application fee.
Send all of the above documents to:

If Postal Service:

U.S. Department of State
Waiver Review Division
P.O. Box 952137
St. Louis, MO 63195-2137

If Courier Service:

U.S. Department of State
Waiver Review Division
(Box 952137)
1005 Convention Plaza
St. Louis, MO 63101-1200

Make sure to send all of the above documents together. If you don't send the application and the fee payment together, your will application will not be processed and returned to you.

Once the office in St. Louis, MO, processes the application fee, the case will be forwarded to the Department of State, Waiver Review Division in Washington, D.C. You can't send your application directly to Washington, D.C.



Supporting Documents

Depending on the applicable basis you are applying the waiver under, certain third parties need to send the supporting documents to the Waiver Review Division. You may only apply under one basis at a time.

No Objection Statement Waiver

Exception Hardship to a U.S. Citizen (or Lawful Permanent Resident) Spouse or Child Waiver

Fear of Persecution Waiver

Interested U.S. Federal Government Agency Waiver

Designated State Public Health Department or its Equivalent (Conrad State 30 Program) Waiver

Relevant third parties should send the supporting documents directly to Waiver Review Division at:
U.S. Department of State
Visa Services
Waiver Review Division
2401 E Street, NW
Washington, DC 20522-0106


Check Status

Approximately one month after the third parties send the document, you can Check the status online. You will be able to see what documents have been received or missing. The Waiver Review Division will not follow up with third parties regarding supporting documents that have not been received by them. Therefore, it is your responsibility to follow up with them to make sure that they are sent.

You will need your waiver case number to check the status.

You should not call the Waiver Review Division directly to check the status. However, if there has been an error and you want to clarify a situation regarding your case, you can call the Public Inquiries Division at (202) 663-1225.

While the application is pending or being processed, if your contact information such as address, phone number, or email address changes, you can update them using the link "Inform the Department of State of a change to personal data" under "What would you like to do?"


More Information Needed

If the Waiver Review Division needs further information or additional documents from you, you will be contacted by them. You should send the required information/documents to:

U.S. Department of State
Visa Services
Waiver Review Division
2401 E Street, NW
Washington, DC 20522-0106

The above address must NOT be used to send the initial application.

You should NOT call to to check whether they received your documents or not. Please use the online case status check system as it will indicate whether particular documents have been received or not.

Also, while your application is pending at the Waiver Review Division, if you have new and relevant information that may affect your eligibility for a waiver, you can send that information at the above address as well. You are encouraged, however, to do your best when initially submitting the application itself.

Please write your case number on any documents you send as well as on the outside of the envelope.


Processing Times

Processing times for waiver applications vary depending on the applicable basis applied under. The following estimated processing times apply from the time the file is complete (all documents are received by them):

Advisory Opinion – 4 to 8 weeks
No Objection Statement – 12 to 16 weeks
Exceptional Hardship – 16 to 24 weeks
Persecution – 12 to 16 weeks
Interested U.S. Federal Government Agency – 8 to 12 weeks
State Public Health Department (Conrad State 30 Program) – 12 to 16 weeks

In case your application requires further administrative processing, it will take longer.

Do not attempt to call or come in person to check the status of your case or discuss the details. They do not have an "in-person" information service.


Department of State Recommendation and Final Determination by USCIS

Once the Department of State, Waiver Review Division completes the review of the application, it will send its recommendation directly to USCIS and mail you the copy.

USCIS makes the final determination on your waiver request and will notify you by mail.

Once the case is with USCIS, you must contact USCIS directly to know the status of your case.
Approval
Once your waiver gets approved, that alone does not extend your authorized stay in the U.S. You may no longer be eligible for J-1 visa extensions. As obtaining a waiver sometimes may take one year or more, you should plan accordingly to have a different non-immigrant status in the U.S. once the J-1 waiver is approved. You would most likely apply for an H-1B visa if you are planning to do a job.

For visitors, travel, student and other international travel medical insurance.
Visit insubuy.com or call 1 (866) INSUBUY or +1 (972) 985-4400

We are sorry that this post was not useful for you!
Let us improve this post!
Tell us how we can improve this post?