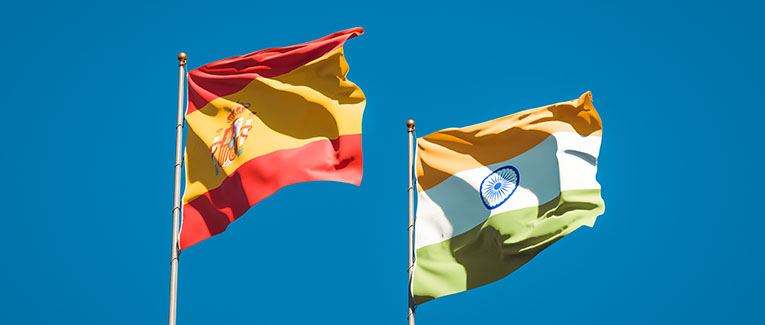 There is an Embassy of Spain in New Delhi. Additionally, a Spanish Consulate is located in Mumbai.
Mumbai
Residents of Andhra Pradesh, Chattisgarh, Gujarat, Karnataka, Kerala, Maharashtra, Tamil Nadu, and Telangana

Consulate General of Spain in Mumbai
Express Towers, 3rd Floor
Barrister Rajni Patel Marg
Nariman Point
Mumbai 400 021

Phone: +91 22-2288-0213 / 19
Fax: +91 22-2288-0254
Email:

[email protected]
New Delhi
Residents of Andaman & Nicobar Islands, Arunachal Pradesh, Assam, Bihar, Chandigarh, Delhi NCR, Haryana, Himachal Pradesh, Jammu & Kashmir, Jharkhand, Lakshadweep Islands, Madhya Pradesh, Manipur, Meghalaya, Mizoram, Nagaland, Odisha, Punjab, Rajasthan, Sikkim, Tripura, Uttarakhand, Uttar Pradesh, West Bengal, as well as the countries of Bhutan, the Maldives, and Nepal.

Embassy of Spain
12 Prithviraj Road
New Delhi 110 011

Phone: +91 11-4129-3000
Fax: +91 11-4129-3020
Email:

[email protected]



Website
We are sorry that this post was not useful for you!
Let us improve this post!
Tell us how we can improve this post?