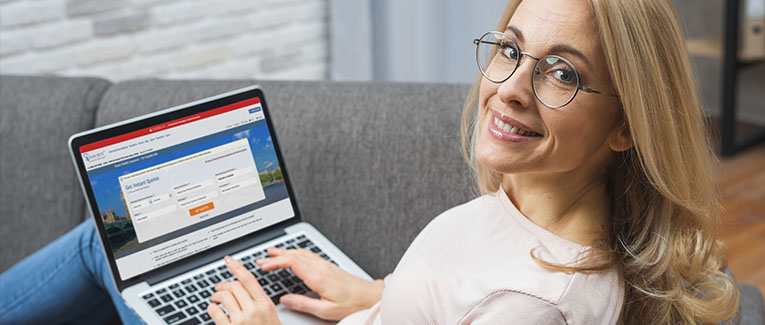 Visiting a foreign country is an exciting experience for many people, regardless of their age; some people may feel nervous about leaving their comfort zone because of all the unknowns. There are many things to consider when traveling abroad, such as the cultural differences, currency, accommodations, transportation, and life in general, which can be so unlike anything you've ever experienced before. But no matter where you are traveling or your level of excitement, it is important to have a travel medical insurance plan to protect you while you are abroad.
Not even sure what "travel medical insurance" means? We've got you covered with the best travel medical insurance FAQs:
What is travel medical insurance?
Travel medical insurance is a short-term medical insurance that provides coverage outside of your home country.
Limitations of Domestic Health Insurance
Some people do not buy travel insurance when they go abroad simply because they think that nothing will happen to them or they mistakenly believe their domestic health insurance will cover their medical needs abroad. While some domestic health insurance plans may provide coverage internationally, they are usually limited to a short duration and to smaller amounts. The coverage provided abroad will also usually be considered out of network, therefore, it will be subjected to a higher deductible, coinsurance, and out of pocket costs. Moreover, if the hospital abroad needs a guarantee of payment, domestic medical insurance won't provide that.
Travel medical insurance can solve all of these problems. It can even provide coverage for emergency medical evacuation and repatriation of remains.
Emergency Medical Evacuation
Emergency medical evacuation is transportation to the nearest place where adequate care can be given.
Healthcare facilities are significantly different in various parts of the world, and will without a doubt differ from what you are accustomed to at home in some way. This is where emergency medical evacuation can literally save the day. Emergency medical evacuation is extremely valuable in case you become sick or injured in a remote location where proper treatment facilities are not available.
Emergency medical evacuation can cost $50,000 or more, depending on the location, without proper travel medical insurance. Most people can't afford to pay that type of medical bill out of pocket. Even someone who has that kind of money would find it extremely difficult to make such arrangements on their own. Again, emergency medical evacuation can save the day.
Additionally, if something extremely unfortunate occurs and you pass away while on your trip abroad, travel medical insurance will also cover repatriation of your remains, which includes arranging to return your mortal remains to your home country. Without the expert assistance of a travel insurance company, it would be nearly impossible for family members in your home country to make such arrangements remotely.
Is travel insurance worth it?
If you haven't realized it yet, purchasing travel insurance when traveling abroad is always worthwhile.
In addition to the medical and financial benefits, emergency medical evacuation, and repatriation of remains, travel medical insurance plans provide many more valuable benefits, such as 24/7 assistance and even a bedside visit. Here are some of the most important reasons why travel insurance is worth it:
Traveler's Illnesses
Many young people that travel abroad are going away from home for the first time. The new environment they are faced with is likely to be difficult for them to adjust to at first, making them susceptible to catching various illnesses. For example, many travelers become sick or get food poisoning simply from eating foods they aren't used to digesting or drinking non-bottled water. Travel medical insurance can really help with such situations by providing you with healthcare coverage and suggested local resources.
Trip Interruption
While traveling abroad, there may be emergencies that happen back home, such as a close relative passing away, your home becoming flooded, or a wildfire threatening your property. In situations like these, it is often necessary for travelers to shorten their trip and immediately travel back home to deal with the emergency. If you choose a travel medical insurance plan with a trip interruption benefit, then your plan will cover the additional expenses you incur when you are forced to change your travel arrangements last minute.

Loss of Luggage
Many airlines lose passengers baggage, or baggage is simply delayed in arriving to your destination for whatever reason. Proper travel medical insurance typically provides coverage for loss of checked luggage, and some plans will also provide some financial support if you experience baggage delay. Baggage delay support usually includes purchasing urgently necessary clothing and/or toiletry items.
Life Insurance
Most travel medical insurance plans also provide travelers with Accidental Death & Dismemberment (AD&D) coverage. This is a limited form of life insurance that can be used in case a traveler passes away or loses a limb due to an accident during the trip. Although no one likes to think about the risk of these situations occurring, it is always best to be over prepared for the worst when you're traveling abroad in an unfamiliar place.
What are the best travel insurance tips?
When purchasing travel insurance, you should keep the following tips in mind:
Pre-existing Medical Conditions
Pre-existing medical conditions are usually not covered by insurance plans. However, some travel medical insurance plans cover an acute onset of pre-existing conditions, which is defined as a sudden emergency condition occurring without any prior warning or symptoms that requires treatment within 24 hours.
Make sure to analyze the insurance policy thoroughly, as not all travel insurance plans are the same.
Alcohol & Drug Abuse
Many young people who travel abroad are going to a different country and away from their parents for the first time in their life. Due to this newly acquired freedom, many young travelers are attracted to partying, which almost always includes alcohol and drugs being consumed. It is important to keep in mind that travel medical insurance does not cover any incidents that occur because of alcohol or drug use during your travels abroad.
Sports Activities
If you are planning on participating in any potentially hazardous sports activities (i.e. bungee jumping, skydiving, etc.), be sure to check out various travel medical insurance policies before making your choice. Many travel insurance plans do not cover participation in dangerous sporting activities, by default. For that reason, you will likely need to take out an additional coverage (called a rider) at an additional cost if you want to be fully covered for your trip plans. Keep in mind each travel medical insurance plan has different sets of sports covered under its' "sports rider" plan. Some plans may offer different levels of coverage (i.e. snow skiing as a level 1 but level 3 for bungee jumping). Fortunately, most travel insurance plans will cover basic sports activities (i.e. beach volleyball, bike riding) at no extra cost to you.
Before you leave, it is very important to make sure that all the sports activities you are planning to engage in are included in your travel insurance policy.
Coverage for the Unexpected
It is important to keep in mind that travel medical insurance is not designed to be all-inclusive medical insurance to generally cover everything you may need; any routine maintenance of pre-existing conditions, physical checkup, immunizations, maternity, birth control, dental and vision, etc. will not be covered by travel medical insurance policies, so be sure to obtain any other types of insurance plans you need to remain covered for these types of medical needs.
How to choose the best travel medical insurance?
There are many travel medical insurance plans available across the insurance market, making deciding which one to choose a bit confusing. It is best to start by visiting the broker's website and to look for quotes for various products, side by side comparison plans, and websites that offer instant purchases online.
Always make sure the broker is properly licensed and experienced in travel insurance. A reputable broker should be able to suggest the most suitable plan for your specific needs, so if you are able to find one, then the entire process will be that much easier. Please be sure to make the best of their knowledge and expertise as it does not cost you anything extra; be transparent with them about your trip plans, medical needs, and goals in purchasing travel medical insurance.
Always say "Yes!" to Travel Medical Insurance
Even though travel medical insurance is not mandatory to travel in most parts of the world, it is still beneficial to purchase coverage for every trip you take. Travel insurance can be very affordable, easy to purchase, and has so many benefits that you will find invaluable when you need it the most, so don't risk it!
We are sorry that this post was not useful for you!
Let us improve this post!
Tell us how we can improve this post?