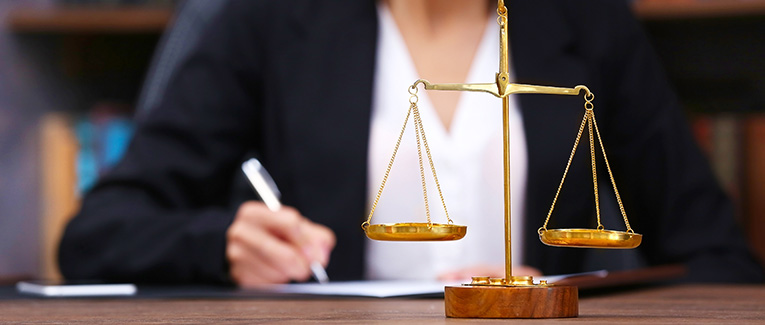 H-1 visa allows its holder to work temporarily in the U.S. for its sponsoring employer. As the visa is dependent upon an employer sponsoring the employee, there are many incidents where the employer tries to take advantage of the employee. At the same time, since there are many costs and efforts involved in hiring an employee on an H-1 visa, employers try to protect themselves if the employee just wants to leave very soon for a better job offer. This guide explains various rights of the H1 visa holder.
Documents:
The employer must provide a signed copy of the LCA (certified ETA-9035 or 9035E) to you, no later than the date your report to work. You can use this document to verify the position in the company. You can also request the employer to provide you with a copy of the cover pages, Form ETA 9035 CP.

You have to the right to retain your own passport and visa & travel documents. Your employer does not have the right to hold these documents hostage.

You must be provided the H-1B Approval Notice and Form I-94: If there is only one copy available, the employer may keep the upper portion of the I-797 (A) approval notice, but the lower portion that contains the original I-94 Form must be given to you. Form I-797 has the instructions that directs the employer to do so. You must retain the original Form I-94 as proof that you have the legal right to stay in the U.S.

Your employer must give you the bottom portion of the approval notice I-797 (B). You may need that to return to your consulate and apply for a new visa or to re-enter the U.S.


Public Disclosure Documents:
You may examine the public disclosure documents that your employer is required to maintain that provide information about the employer's compliance with the attestation elements. Make sure to make such a request in writing.

Even though the law is specific to each state regarding what exactly must be maintained in the public disclosure documents, it may generally contain your personnel file as an employee and within that file: any documents used in determining the employee's qualifications for employment, promotion, transfer, additional compensation, termination or other disciplinary action, copy of the documentation the employer used to establish the "prevailing wage", and an explanation of the system the employer used to set the "actual wage". If the employer is H-1B dependent and/or a willful violator, it must provide a summary of recruitment methods used and the time frames of recruitment of U.S. workers, as well as a list of "exempt" H-1B non immigrants that were hired.

You can demand to know the local prevailing wages for the position you have been appointed to. However, you cannot demand to know the wages of other employees. Your employer has the right to initiate legal action against you if you make such a demand.

The employer must keep these records for one year beyond the last date of employment, or if no one was hired under that specific LCA, one year from the date of LCA expiration or withdrawal date.


Fair Wage:
You must be paid at least the wage specified on your Labor Condition Application (LCA) form. The wage specified in LCA must be the local prevailing wage for the occupation in the area of employment or at least the same wage rate as paid to other U.S. employees with similar experience and qualifications, without regard to nationality.


Bench:
There is no concept of bench. Your pay can not be reduced or suspended because of non-productive time caused by the employer, or by the lack of a license or permit.

If the employer must pay you less wages, they can do so provided they file an amendment, you agree to it, and the wages are at least at the local prevailing wage.

You are an employee of your employer, and not one of their client's. Even if you do non-client work like interviews, training, material preparation, or sit around because there is no work, your employer must still pay your full salary.


W-2 Employee:
All H-1B workers must be hired as W-2 employees. That means, you are a salaried employee and not an independent contractor on Form 1099. In turn, your employer can not just pay your gross pay and ask you to take care of the payroll taxes. Remember, you can't be self-employed on an H-1B visa.


Contingent Payment:
Many H-1B employers put their H-1B workers at a client's side as a contractor. The employer gets a certain rate from the client and gives a lower rate to the employee, and after the expenses, the difference is their profit. H-1B employers may have a different schedule for getting paid, or their payment may be delayed for whatever reason. Many H-1B employers don't have extra cash flow to pay their employees according to their normal pay schedule. Therefore, they just delay the payment of wages to their employees until they get paid from their client. That is not right. You are an employee of your employer, and not their client's. Whatever happens between your employer and their client is their problem. You must get your wages paid on time and regularly according to the normal payroll schedule. Your wages can not be contingent upon your employer getting paid. Your wages can not be delayed due to such reasons.


Fringe Benefits:
You must receive the same fringe benefits on the same basis as the employer's other U.S. employees.


Employment Agreement:
At your own cost, you have the right to hire a qualified attorney to review the employment agreement. Attorney fees may vary but may be in the range of $500. You have the right to refuse to sign any document regarding employment, or you may want to get some of its terms changed. However, the employer has the right not to hire you in that case. A good company may be willing to explain and justify the need for such a document. They may even let you talk to other similar foreign workers they have hired.

You must not be required to pay a penalty for leaving the employment prior to agreed date set in the employment contract, irrespective of whether the contract was signed in your home country or in the U.S.


Liquidated Damages:
Please note that above restriction still does not prohibit the employer from seeking "liquidated damages", pursuant to relevant state law. Liquidated damages are generally estimates stated in a contract of the anticipated damages to the employer caused by the worker's breach of contract. E.g., liquidated damages are allowed in the States of California and Texas.

You need to understand that it takes a lot of effort and expenses for your employer to sponsor your H-1B visa. You can not simply walk away from your current employer because you have a better job offer. Your employer has the right to seek liquidated damages as long as they are not an excessive penalty or reimbursement. It is best to get an experienced labor law (not immigration) attorney in your state to review your current employment contract before attempting to breach the contract. Please note that while immigration law is federal, labor law varies from state to state.


Payment of H-1B Fees:
Your employer can not require you to pay, either directly or indirectly, any part of the petition filing fee, administrative fees, attorney fees, or any other costs related to the H-1B petition.


Working Conditions:
With respect to work hours, shifts, vacation, sick time, etc., you must be treated the same way and must get the same working conditions on the same basis and criteria as provided to similarly employed U.S. workers.


Work Records:
Your employer and you should keep accurate records of the hours you work and the wages you are paid.


Retaliation:
Your employer must not intimidate, threaten, blacklist, discharge, or otherwise discriminate against any employee, former employee, or job applicant for disclosing possible H-1B violations or for cooperating in an official investigation of the employer's compliance.

When you complain about any of the alleged violations, your employer may threaten to terminate your employment, contact USCIS and revoke your visa, have you deported, bring a lawsuit against you for violation of employment agreement or non-compete agreement, or disclose negative information about you to potential employers or other third parties. Even though it is not legal to do so, some employers may do it anyway. Therefore, you should be prepared to deal with all of that.

If the employer is convicted of this, they may be fined up to $5,000 and disqualified from filing H-1B petitions for two years, among other penalties.


Return Transportation:
If your employment is terminated before your H-1B visa status expires, your employer must provide the transportation to your last place of foreign residence. That is usually a one way air ticket back to your country.


Company Attorney:
You have the right to consult the company's attorney and get your questions answered regarding visa processing. Your company's attorney should keep both you and your employer informed about the up-to-date status of your case.


Real Estate:
You have the right to buy real estate property, such as house in the U.S. However, some lenders may charge you higher mortgage rates if you are on an H-1 visa.


Side Activities:
You can study part time.

You can invest in stocks and make other passive investments.

You can also have other employers file new a H-1 visa for you so that you can work part time for them. Just make sure that you are not violating any terms of your current employer's employment agreement, if you have one.


Starting a Company:
You have the right to start your own company. However, you can not be actively employed in your own company, or you can not be doing any work that is considered employment. Your own company can not file your own green card.


If you feel that any of your rights have been violated by your employer, you can file a complaint with the Department of Labor.
Rights of Others:
U.S. workers and job applicants also have certain rights under the H-1B visa program.
U.S. workers employed by an H-1B dependent or willful violator employer may not be laid off within 90 days before or after the employer files a USCIS petition to employ an H-1B worker in an essentially equivalent job.


An H-1B dependent employer or willful violator must offer the job to any U.S. worker who applies and is equally or better qualified for the job than the H-1B alien worker.


The U.S. Department of Justice has the authority to investigate complaints of failure to hire qualified U.S. workers.

We are sorry that this post was not useful for you!
Let us improve this post!
Tell us how we can improve this post?