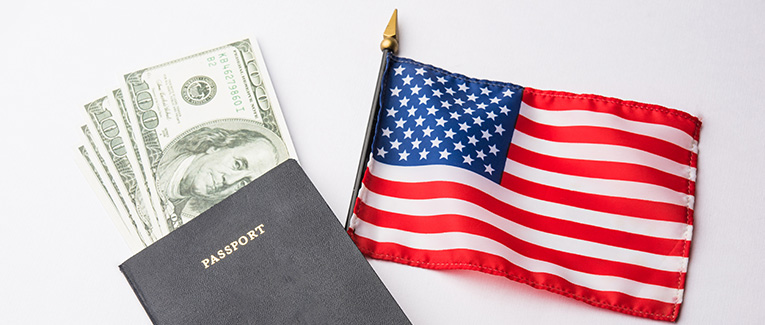 A maximum of 65,000 H-1B non-immigrant visas are issued per fiscal year, counted from October 1 to September 30. However, 6,800 out of these are reserved for Chile and Singapore under certain Free Trade Agreements between those countries and the United States. Therefore, only 58,200 new H-1B numbers are available each fiscal year. If there are any visa numbers that are unused under the Chile/Singapore quota, they would be used towards candidates that come under the regular cap.
Additionally, the Omnibus bill exempts up to 20,000 foreign nationals with a master's degree or higher from U.S. institutions of higher education from the H-1B cap.
The following beneficiaries of approved H-1B petitions are exempt from the H-1B annual cap:
An institution of higher education as defined in the Higher Education Act of 1965, section 101(a), 20 U.S.C. section 1001(a).


A nonprofit organization or entity related to or affiliated with an institution of higher education, as such institutions of higher education as defined in the Higher Education Act of 1965, section 101(a), 20 U.S.C. section 1001(a).


A nonprofit research organization or a governmental research organization, as defined in 8 CFR 214.2(h)(19)(iii)(C).


Beneficiary of this petition is a J-1 nonimmigrant alien who received a waiver of the two-year foreign residency requirement described in section 214(1)(1)(B) or (C) of the Act.


Beneficiary of this petition has been previously granted status as an H-1B nonimmigrant in the past 6 years and has not left the United States for more than one year after attaining such status.


If the petition is to request a change of employer and the beneficiary previously worked as an H-1B for an institution of higher education, an entity related to or affiliated with an institution of higher education, or a nonprofit organization or government research organization defined in items 1, 2 or 3 above.


Beneficiary of this petition has earned a master's or higher degree from a U.S. institution of higher education, as defined in the Higher Education Act of 1965, section 101(a), 20 U.S.C. section 1001(a).


The above seven scenarios are listed in Part C of the H-1B Data Collection and Filing Fee Exemption Supplement (Form I-129).
Please note that an H-1B worker not previously counted toward the annual cap who leaves the employment of an institution of higher education or a related or affiliated non-profit entity to work as an H-1B at an employer other than those of types listed above will be counted toward the annual cap at that time.
When approval of an H-1B petition is revoked on the basis of fraud or the willful misrepresentation of a material fact, one number shall be restored to the H-1B cap in the fiscal year in which the petition is revoked, regardless of the fiscal year in which the application was actually approved.
The USCIS has conducted sweeps of the H-1B data to identify multiple beneficiaries to ensure that they are counted toward the cap only once in past fiscal years. USCIS will continue with that process ensuring that they conduct the sweep on using H-1B data for the past six years.
The cap numbers become available at the beginning of each fiscal year on October 1. The H-1B petition can be filed six months in advance of the requested effective date (April 1). As the demand for H-1B visa under regular cap is much higher compared to the availability, the employers should start contacting the attorneys three to four months in advance of April 1 to make sure that the petitions are prepared on time and filed on April 1. For the past few years, the entire fiscal year cap is filled on the same day. In fact, it is oversubscribed to such an extent that petitions need to be selected on a lottery basis.
Petitions exempt from the cap numbers may be filed at any time during the year, depending upon the needs of the petitioner.
Employers have a minimum of 14 days to register their candidates online. Employers then have 20 days (from March 1 to March 20) to edit, delete, and modify the candidates' details until the closing of the registration period in most years. For FY2023, the registration period runs from March 1 to March 18.
Fiscal Year Cap
For a given fiscal year, the first filing date is April 1. Such beneficiaries subject to the cap can start working the earliest on October 1. However, that does not mean that USCIS is obligated to approve the petition before October 1.
USCIS will accept all qualifying petitions for inclusion in the random selection. Your chances of obtaining an H-1B cap number are higher if the petition is filed correctly.
Any applications received before April 1 will be rejected. A petition is considered received when USCIS takes possession of and stamps the petitions as received, not by the date the petition is postmarked. Therefore, you must arrange so that petition will be received by USCIS on April 1, and not mail the petition on April 1.
Once USCIS receives 20,000 petitions for aliens with a U.S. master's degree or higher, all other cases requesting the educational exemption are counted towards the 65,000 cap. Once the 65,000 cap is reached for a fiscal year, USCIS will announce that the cap has been filled and reject further petitions subject to the cap.
If USCIS determines that it has received enough H-1B petitions that it would meet the cap within the first five business days of accepting applications, USCIS will apply a random selection process among all H-1B petitions received during this time period. If the 20,000 advanced degree limit is reached during the first five business days, USCIS will randomly select from those petitions ahead of conducting the random selection for the 65,000 limit. Petitions subject to the 20,000 limit that are not selected in that random selection will be considered with the other H-1B petitions in the random selection for the 65,000 limit. If the 20,000 advanced degree cap is not reached during the first five business days, ongoing approvals would be counted toward the 20,000 cap until the limit is reached.
USCIS will conduct a random, computer-generated selection with the H-1B Lottery to select regular registrants to fill the quota. Remaining candidates who hold a master's degree will be separated and drawn in a second lottery to meet the higher education quota.
To better utilize its data entry and initial processing capacity, USCIS may distribute your petition to a different service center than the one that originally received it. Therefore, some petitioners may receive the receipt notice from a service center other than the one to which their H-1B petition was mailed.
USCIS will provide the details for selected applicants to their employers and sponsors electronically so they can file H-1B petitions within 90 days, beginning April 1. Information for applicants who were not selected is kept on file in case another selection is necessary.
Employers must file a completed H-1B petition for each selected candidate under the usual process, including the Labor Condition Application (LCA), fees, and documentation regarding the H-1B job offer for the selected applicant. USCIS will adjudicate the petition.
Premium Processing
Even if premium processing is available and you applied for the same, the petition can't be processed until after the random selection process has been completed. The premium processing 15-day adjudication period (processing deadline) will not begin until after USCIS has completed the random selection process.
USCIS will refund premium processing fees for any filings for which it cannot meet processing deadlines. Even if USCIS issues a refund of the premium processing fee, it will continue to provide premium processing for these filings until completion.
We are sorry that this post was not useful for you!
Let us improve this post!
Tell us how we can improve this post?