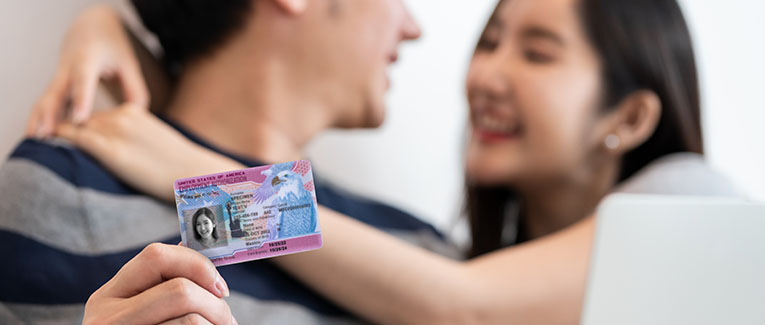 The law allowing certain H4 visa holder spouses to be eligible to get EAD was passed in 2014/2015. Those who are eligible can apply starting May 26, 2015 onward. However, it is important to understand that not all H4 visa holders qualify for EAD.
Eligibility
In order for H4 visa holder spouse to be eligible to apply for EAD:
The spouse must be on a valid H-1 visa status and must maintain valid H-1 visa status. If the H1 spouse is not in a valid H-1 visa status, H4 visa EAD can not be applied until the H1 spouse gets back into valid H-1 visa status.


The H4 visa based EAD is available only to spouses of H-1 visa holders who fall into one of following two categories:

H-1B spouse must be the beneficiary of an approved I-140, petition for immigrant worker.



Even if I-140 was approved and later H-1B spouse moved to another employer, that is fine. However, if that approved I-140 is revoked, H-4 visa holder can NOT apply for EAD any longer.


As long as I-140 is approved, the length of time the H-1B spouse has been in the US is irrelevant.


H-4 visa EAD can be applied as soon as H-1B spouse's I-140 is approved, as there is no waiting time (minimum duration) after the approval of I-140 when H-4 visa can be applied.

OR



H-1B spouse must have extended H1B status beyond the initial 6 years under AC-21 rule in one year increments. That happens when the H-1 spouse's employer has a Perm Labor Certification (LC) I-140 filed for H-1B beneficiary at least 365 days prior to the end of the sixth year of H1B status.



Either Perm Labor Certification (LC) or I-140 application must not have received a final denial or revocation decision.
It is not necessary that the Perm LC or I-140 is approved.
Just because H-1B visa holder has been in the US for more than 6 years, it does not make the H4 visa holder eligible to apply for EAD. For example, his would happen if the H-1B spouse came to the U.S. on student visa and studied in the US for several years before changing to H-1B visa. The condition as mentioned here must be met.
As long as this condition is satisfied, it is fine even if the H-1B spouse is in 7th, 8th, 9th, 10th or any year of H-1B status.


Advantages
There are several advantages of H4 visa EAD:
H4 visa EAD holder can work full time or part time for any employer in any position or in any field. Of course, if H4 visa EAD holder chooses not to work, that is absolutely fine too.


H4 visa based EAD holder can start their own business of any kind.


H4 visa holder does not need a job offer in order to be eligible for EAD.


There is no quota for H4 EAD , and there is also no deadline to apply for the same.

We are sorry that this post was not useful for you!
Let us improve this post!
Tell us how we can improve this post?