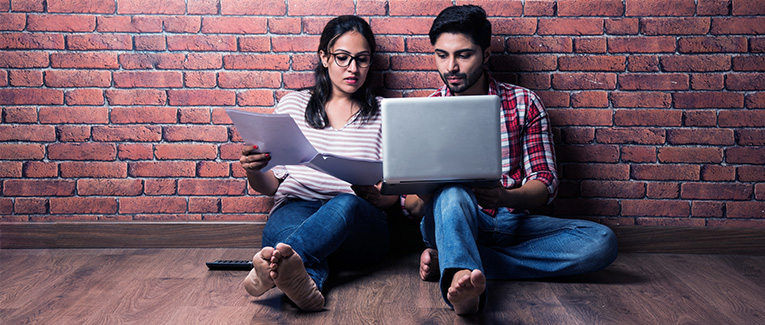 With the H1B Registration rule, employers submit their H1B applicant's basic information online using the H1B Registration Tool, instead of submitting the entire physical package of the H1B Application with USCIS. Then, the USCIS uses that basic information to conduct an H1B lottery and inform the selected applicants list to the H1B Employer or Registrant. Employers then need to submit the completed H1B petition with full fee and supporting documentation, however only for those applicants that were selected in the H1B Lottery.
The H1B Registration System in place is managed by the Department of Homeland Security (DHS) and U.S. Citizenship and Immigration Services (USCIS). These organizations have gone to great lengths to simplify the process of the H1B Visa lottery, and announced that testing was completed for the H1B Registration System in December 2019. Even with the updates made, it can still be a confusing process. Learn more about H1B registration with this simply laid out breakdown of the process.
Starting with the H1B Visa Fiscal Year 2020 season, the H1B Lottery order was amended by the USCIS, and this change was also part of the H1B Registration rule.
H1B Registration Online System
The H1B Registration Online System is a tool that is used by USCIS to carry out the new H1B Registration process like accepting registrations and fees, running the lottery, informing selected registrations, etc.
For visitors, travel, student and other international travel medical insurance.
Visit insubuy.com or call 1 (866) INSUBUY or +1 (972) 985-4400

H1B Lottery Under the H1B Registration Rule
The Visa Lottery is actually a computer-generated random selection process. In the H1B registration process, there are two lottery stages to select the required H1B applicants to meet the cap quotas from the entire pool of applicants. The first lottery is conducted to select candidates to fill the regular cap quota of 65,000 petitions. After that, all the unselected applicants with a U.S. Master's degree from the pool are taken separately, and then a second lottery is conducted to fill the U.S. Master's or Advanced Degree Exemption quota cap of 20,000 petitions.
Status and Meaning of H1B Registration Selection Notifications
The status will be one of four possibilities that are given to a H1B Registration during the entire process of H1B registration. The employer will see one of these status labels for a registration entry during the lifecycle of the H1B registration process. Below are the details of the various H1B Registration Status entries and what they mean.
Submitted — This is the status that you would see after you submit a H1B registration status.* This status will update to Selected, Not Selected, or Denied at the end of the selection process.
Selected — Selected to apply for an H-1B petition.
Denied — A duplicate registration was submitted by the same registrant for the same beneficiary, or a payment method was declined and not reconciled. If denied as a duplicate registration, all registrations you submitted for this beneficiary for the fiscal year are invalid.
Not Selected — Not selected for this registration period. This status is that of an H1B registration not selected in either the initial lottery or in subsequent lotteries.
*Beneficiary Confirmation Number: The unique 19-digit identifier associated to each beneficiary in a submitted registration. You cannot use this number to track your case status in Case Status Online.
Employer Requirements
H1B Sponsoring Employers* will provide all of the following required information for H1B registration.
*Note: H1B Sponsoring Employer is known as H1B Registrant in the Tool.
Make sure not to select H1B Petitioner or any other role when registering.
Legal Name of Company
Doing Business As (DBA) details
Full Name and Title of Contact Person
Email Address
Telephone Number
Employee Identification Number (EIN)/SSN or ITIN
Primary U.S. Address of the Company Office
Employers must pay $10 USD per registration. There is no limit on the number of applicants that an employer can register. No duplicates are allowed by the same employer or related entities. Employers are required to pay the total amount at the end of registration submission process.
Applicant Requirements
The following is the information required from each H1B Applicant or Beneficiary that the company plans to sponsor:
Full Legal Name of the H1B Applicant/Beneficiary
Date of Birth
Country of Birth
Country of Citizenship
Passport Number
Gender of the Applicant
Category — Eligibility for U.S. Master's H1B Quota (or Regular Cap)
Recap of How the Process Works
The following steps illustrate the updated process:
Register H1B Applicants: Employers interested in sponsoring H1B candidates they intend to hire, will need to first electronically register the individuals' details with USCIS during the specified registration period, as given by USCIS. They must pay the required fee of $10 USD per registration.
Submitted H1B Registrations are then reviewed: Employers will have at least 14 days to electronically register the candidates online. Employers are given 18 days beginning March 1st and going to March 18th. They can edit, delete and modify the candidate details until the registration period closes.
H1B Lottery is conducted: USCIS will conduct computer-generated random selection to select regular quota filing registrants. Then the remaining candidates with a Master's degree will be separated and drawn to meet the master's quota in a second lottery.
Notification of Selected H1B Applicants: USCIS will electronically notify the selected* applicants' details to the employers/sponsors so they can file H1B petitions within 90 days. The 90-day period starts April 1st.
*Note: The registrations not selected are kept on reserve if another selection is needed.
File Completed H1B Petition: For each selected registration, employers must file a completed H1B petition, using the standard process using Labor Condition Application (LCA), the required fee, and all the information supporting the H1B job offer for the selected applicant.
USCIS Processing & Adjudication: USCIS will adjudicate the petition as part of the standard process, and in turn, inform employers regarding their petition.
For visitors, travel, student and other international travel medical insurance.
Visit insubuy.com or call 1 (866) INSUBUY or +1 (972) 985-4400

Key Dates for H1B Registration Process for FY 2023
February 21, 2022 (10:00 am EST):
Employers can create H1B registrant accounts.
March 1, 2022 – 12:00 pm EST:
Employer may begin to submit H1B Registrations.
March 18, 2022 – 12:00 pm EST:
H1B Registration period ends.
March 31, 2022:
H1B Lottery/Selection Results Deadline.
April 1, 2022:
Expected date for USCIS to accept H1B petition with LCA and full info for FY 2023. (90 days to file)
June 30, 2022:
Expected date when 90-day deadline ends for filing of H1B petitions for FY 2023.
We are sorry that this post was not useful for you!
Let us improve this post!
Tell us how we can improve this post?