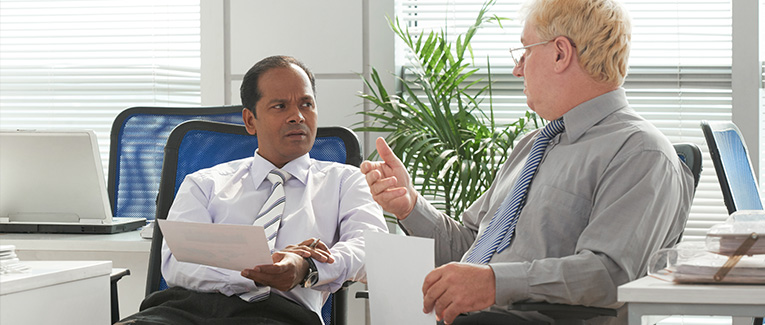 If an employer hires a person on an H-1B non-immigrant visa, that employer is required by law to follow certain procedures.
Examples:
An H-1B worker must be paid his/her full salary mentioned on the LCA (Labor Condition Application) irrespective of whether the employer has a client or not and whether there is enough work or not.
When the employee is laid off, the employer must pay for the transportation cost back to the home country.
Most of the H-1B filing fees related must be paid by the employer.
If you feel that your employer has possibly committed a violation of the provisions of the H-1B program, you can file a Form WH-4. This form is authorized by the American Competitiveness and Workforce Improvement Act of 1998. Using the information provided on the WH-4 Form, the Department of Labor may be able to get assistance in determining whether the named employer of the H-1B nonimmigrant has committed a violation of provisions of the H-1B program.
You should also read the relevant FAQ for more information on H-1B employee/employer disputes.

Preparing And Sending WH-4 Form
Please provide as much requested information as possible.
If you need additional space to answer any specific question, please attach additional sheet(s). Write down the question number next to each answer on the additional sheet(s).
If you need any help completing the form or you don't understand any contents of the form, please contact the local Wage and Hour office of the U.S. Department of Labor.

A completed WH-4 form must be forwarded to the Wage and Hour Division (WHD) office that has jurisdiction over the physical location of the employer. After the form is submitted, the Department of Labor's representative may contact you if further information is necessary to initiate an investigation.
Tips
You should keep a journal with detailed notes about the H-1B employer's acts, along with the dates, names, and details of what exactly happened.


You should save all documents and other proof, such as voice mails, emails, and text messages regarding what exactly the employer did wrong.


You should consider hiring a labor attorney to communicate for you. Your employer may respond better if they receive communication from your attorney than directly from you. In addition to filing the complaint to the Department of Labor (DOL), you may consider filing a complaint with your state's workforce commission for unpaid wages. These people work for you and are on your side most of the time.


Before you start complaining everywhere, you must plan for the worst case. If possible, you should start looking for a new job. If you are not working for the employer that created all the trouble for you, you do not have to worry about maintaining your status or retaliation such as them revoking your visa or not getting paid.


Please note that you must file the complaint with the DOL a maximum of within one year of unpaid wages. If you need to file a civil wage claim in court, the deadline is two years. Fraud claims cases have a four-year deadline.


If you file a complaint against your employer for alleged violations, and if they terminate you as retaliation, under the section INA §212(n)(2)(C)(v). of the law, you may be forgiven a short stay being out of status for "extraordinary circumstances beyond control of the employee", while the U.S. Citizenship and Immigration Services (USCIS) processes the H-1B petition through the new employer. Exactly how much the out of status stay is forgiven is not specified.
Penalties/Sanctions
If the administrator of the Wage and Hour Division finds the violation, they may assess a civil penalty ranging from $1,000 to $35,000 per violation, depending on the type and severity of the violation. Other penalties, including payment of back wages, may be imposed as well.
Within 15 days of the determination, an interested party may request a hearing before an administrative law judge. Within 30 days of their decision, an interested party may appeal their decision to be reviewed by the Department's Administrative Review Board.
Certain violators may be banned from future access to the H-1B program and other immigrant programs for a period of at least one year.
An H-1B employer will be considered in compliance notwithstanding a technical or procedural failure if such employer:
Makes a good faith attempt to comply;


Voluntarily corrects violations within 10 business days of being advised by an enforcement authority;


Has not engaged in a pattern or practice of willful violations; and


For prevailing wage violations, can establish that the wage was calculated persistent with recognized industry standards and practices.
We are sorry that this post was not useful for you!
Let us improve this post!
Tell us how we can improve this post?