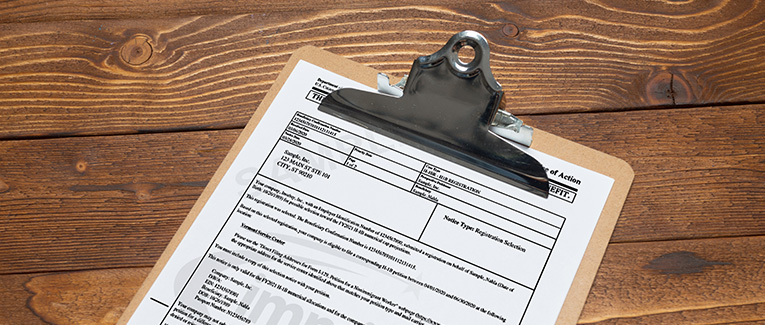 The H1B visa registration process starts on March 1 and ends on March 18, 2022 for FY2023. USCIS starts announcing the lottery selection results shortly after that. For the beneficiaries that are selected, the employer will be provided with an H1B registration confirmation notice.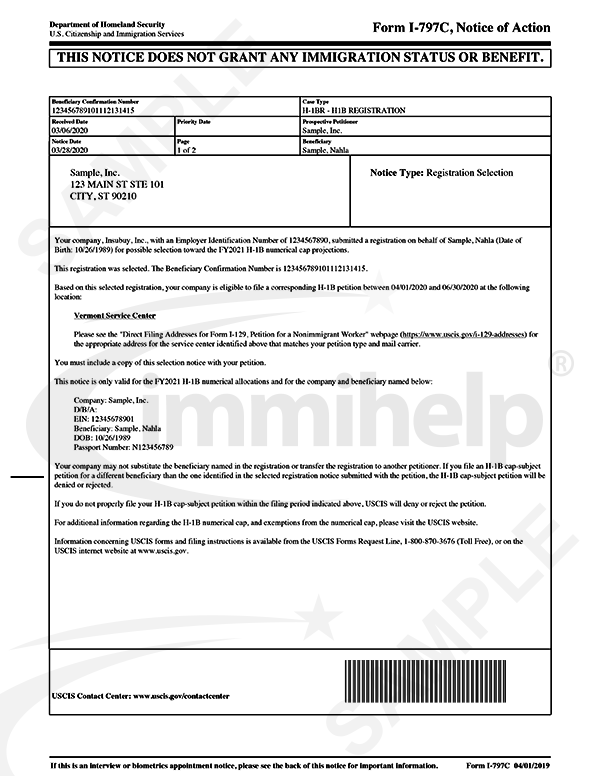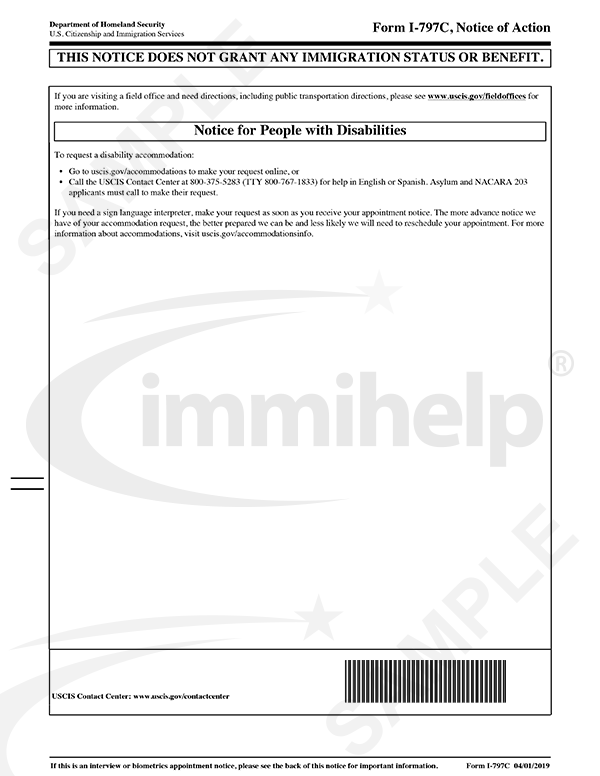 This notice is called Form I-797C, Notice of Action.
H1B Registration Notice Details
The H1B registration notice has the following details:
Beneficiary Confirmation Number

It is the same 19-digit number that was provided to the employer or their attorney at the time of submitting H1B registration.

The beneficiary confirmation number cannot be used to check the case status online anywhere, as there is no petition associated with it.

Case Type

The case type is H-1BR – H1B REGISTRATION

This indicates the form type, which is for H1B registration in this case.

Received Date

The received date is when the employer (sponsor) submitted the H1B registration.

Priority Date

This field will be blank, as it is not applicable at this point in registration.

Prospective Petitioner

The legal name of the employer that is sponsoring the H1B visa for the beneficiary.

Notice Date

The date when the employer (sponsor) was notified of the action on the status of the H1B registration.

Page

There are a total of 2 pages in the registration notice. Therefore, it will be either '1 of 2' or '2 of 2'.

Beneficiary

The legal name of the beneficiary for whom the H1B visa registration was submitted.

Company Name and Mailing Address

A larger box that shows the company name (employer, sponsor) and their mailing address.

Notice Type

Registration Selection
Other Details
The H1B Visa lottery notice also has other details such as:
When the H1B petition should be filed.
To which USCIS Service Center the H1B petition should be filed, such as Vermont Service Center.
Details about the employer (sponsor), their federal tax ID, beneficiary name, as well as his/her birth date and passport.
It also clarifies that the beneficiary cannot be substituted, and if the proper H1B petition is not filed within the given time frame, USCIS will deny or reject the petition.
We are sorry that this post was not useful for you!
Let us improve this post!
Tell us how we can improve this post?