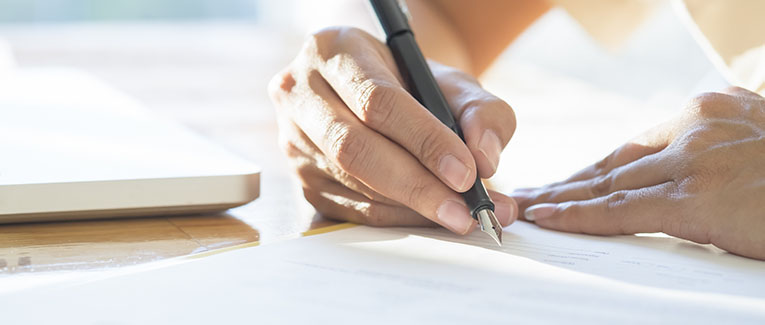 January 15, 2019



Professor Zhing Zhang
Department of Biology
Silver Cloud University
Stamford, CT 06123
Dear Mr. Zhang,
On behalf of Professor Douglas, we extend a formal invitation to you to visit Gold Flower University as a visiting scholar. We would like you to give a lecture on your current research interest in our biology seminar on October 27, 2019. While you are visiting us, you will have the opportunity to collaborate with several colleagues in our department. We believe that your visit will greatly benefit your J-1 program and those who will participate in the seminar. You will also be able to access our library services and computer facilities during your visit.
As per our understanding, you currently hold a J-1 visa through Silver Cloud University. Therefore, you must obtain permission from Ms. Jane Smith in the Foreign Students and Scholar Office at your university. I hereby have enclosed a letter that you can take to her. If she approves your visit, she will need to send a letter back to me indicating that Silver Cloud University gives permission to Gold Flower University to reimburse you for some of your expenses for your visit to Gold Flower University in October 2019.
Sincerely,
Ms. Lilly Silly
Assistant to Professor Douglas
Department of Biology
Note:
Important information about sample documents

We are sorry that this post was not useful for you!
Let us improve this post!
Tell us how we can improve this post?