Before any employer can file for H-1B petition with the USCIS, a valid Labor Condition Application (LCA) must be with file the Department of Labor (DOL) and be approved and the statement from the employer that they will comply with the terms of the LCA for the duration of beneficiary's authorized period of stay.
Therefore, if LCA is not attached with the H-1B petition or if there is any discrepancy, USCIS will an RFE for the same. Fortunately, this type of RFE is much easier to respond to.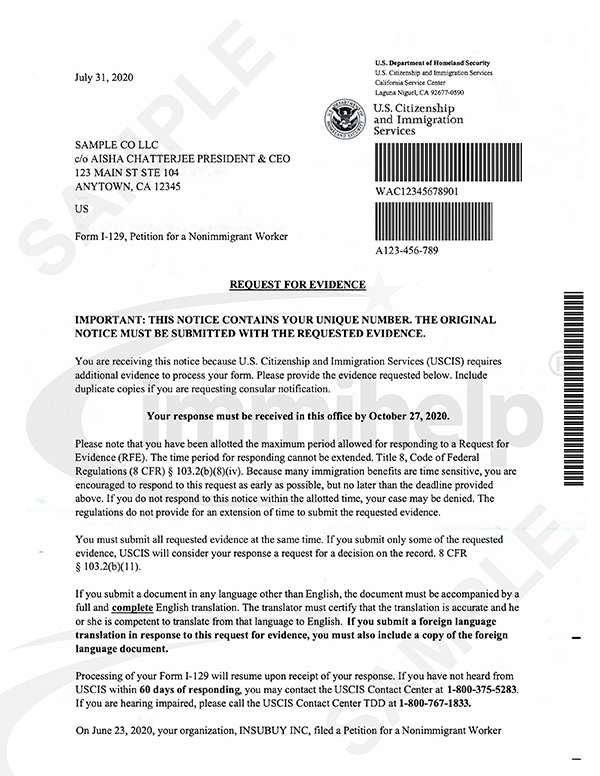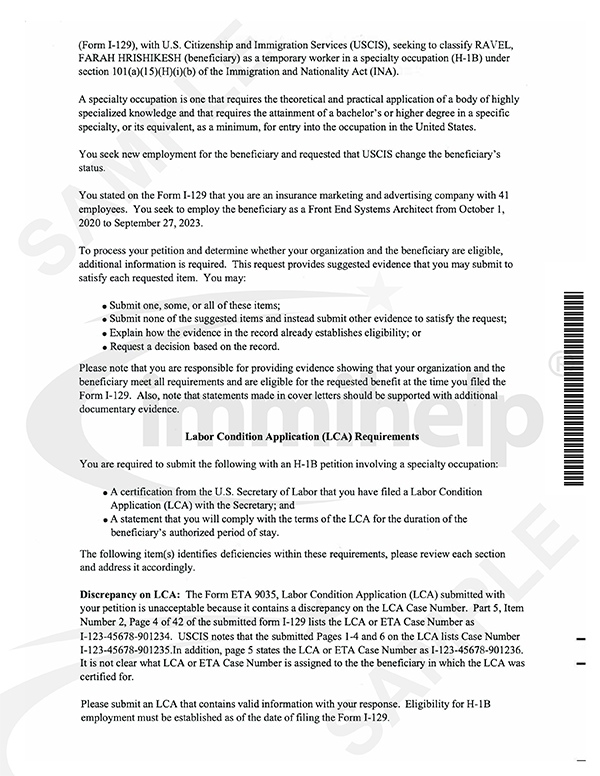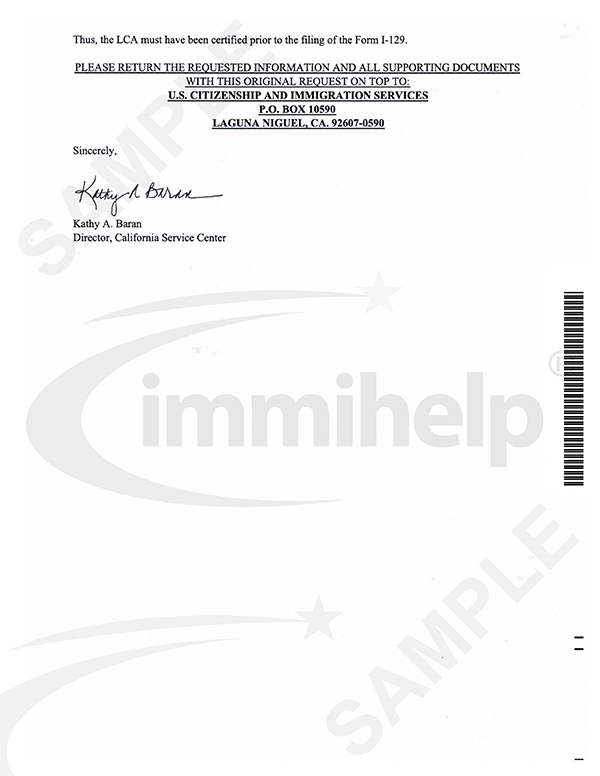 We are sorry that this post was not useful for you!
Let us improve this post!
Tell us how we can improve this post?