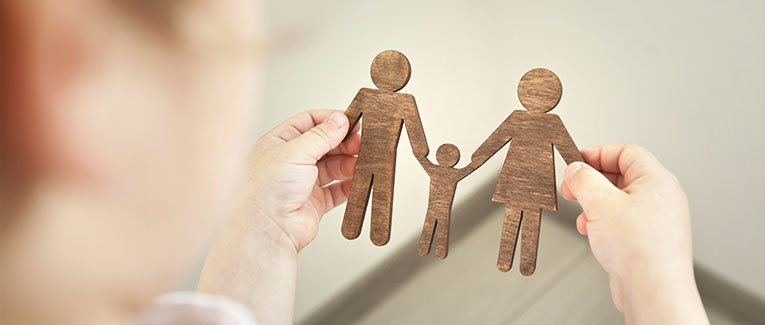 Every year, about 135,000 children are adopted in the U.S. They are adopted by family members, strangers, private domestic agencies, the foster care system, and even citizens of other countries.
Foster Care
Over 100,000 children of the 440,000 in the American foster care system are ready to find a new home. Many foster children have mental, developmental, and physical needs.
Foster care is a temporary-stay home for a child until the birth parent(s) can take care of the child. However, in cases where that fails, the child is ready to be given up for adoption. Children under foster care vary by age, ranging from younger than three years old to their late teens.
Foster parents can adopt the child in their care if the child is available for adoption through their agency's foster-adopt program.
The U.S. government provides subsidies to families adopting from foster care until the child turns 18. The grant helps adoptive parents access counselling, therapy, medical care, tutoring, and other support to help raise kids with special needs.
The National Foster Parent Association or the National Resource Center for Foster Care and Permanency Planning can help you if you are planning to become foster parents.
Private Adoption
In a private adoption, it is your responsibility to find the potential birth parent. Some agencies work with expectant mothers planning to give their newborn for adoption.
Independent Adoption
You will be responsible for finding a prospective birth parent and hiring an agency to conduct your home study.
Home Study
A social worker has a series of meetings with you to prepare you to parent an adopted child. The process might change from agency to agency. Some might have separate interviews, while others might have joint sessions. Some agencies conduct simultaneous meetings with several prospective adoptive parents.
These meetings could be one or several.
Documents Required
Adopting agencies need your birth certificate, marriage certificate (if applicable), medical reports, and criminal and child abuse clearance before they allow you to adopt a child.
Agency or Attorney Cost
An attorney or an agency might charge you anywhere between $20,000 and $40,000 for an adoption. In the U.S., there are many options to adopt a child including licensed private agencies, public agencies, facilitated agencies, and independent adoptions.
In independent adoptions, a paid facilitator or an attorney connects birth parents with adoptive parents. The charges start at $5,000.
The Academy of Adoption & Assisted Reproduction Attorneys can help finding an adoption lawyer.
Adoption and Taxes
The Internal Revenue Service (IRS) allows adoption expenses as a tax credit for the year. Tax benefits also extend to exclusion from income for employer-provided adoption assistance.
The adoption process is eligible for a tax credit.
Adopting from Outside U.S.
Every country has different rules for adoption. Some international adoption programs might work well for you, and others may not. International adoptions need both parents to travel for several weeks for various processes.
Here, choosing an adoption agency becomes critical to ensure legal and ethical adoption. The agency will appoint an adoption officer to understand your requirements and limitations. The agency will also apprise you of the various adoption laws and regulations in multiple countries.
Once the decision to adopt is made, inform the U.S. Department of Health and Human Services. The department will verify your eligibility and the adopting child's eligibility to enter and reside in the U.S.
The adopted child comes into the U.S. on an IR-4 visa. Once the adoption process is complete, the adoptive parents must apply for a U.S. passport if the child is entering on an IR-4 visa. Finally, consider your finances, patience, and resilience to navigate the complexities of adopting a child.
We are sorry that this post was not useful for you!
Let us improve this post!
Tell us how we can improve this post?