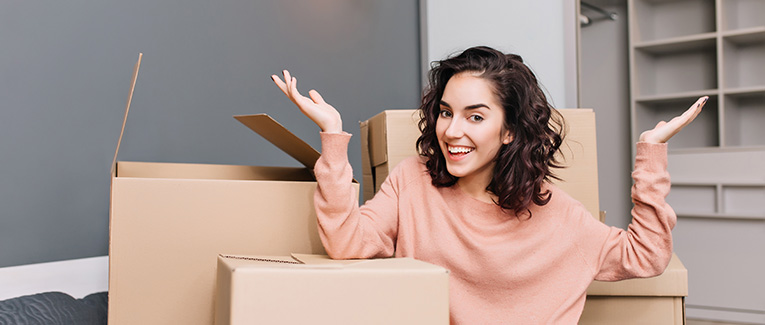 Owning a house comes with responsibilities. The pipe broke? Find a plumber and pay him to fix it. The lawn needs to be mowed and weeded? Break out your lawnmower and gardening gloves.
However, there are other options. In the next five minutes, learn the best alternatives to buying a house in the U.S. Furthermore, you'll know which one you should choose among them.
Rent an apartment
16.3 million people live in rented apartments in the U.S. as of 2021. The sheer number makes it a popular alternative to home ownership.
The rent amount for an apartment depends on a few things: location, amenities, and number of bedrooms and bathrooms, among others. You may also need to pay electricity bills, telephone service charges, and other utility bills monthly.
You can also rent an apartment to share. Young professionals and students often share apartments with a roommate. If you're a newcomer in the U.S., you can make new friends with your roommates.
Pros
You never give a long-term commitment. A rental lease allows you to stay in the apartment for 12 to 24 months.
A faulty air filter? Chipped paint? Smoke detector batteries expired? The landlord pays to fix everything.
You never pay property taxes.
No down-payment is necessary. You pay a security deposit which varies in amount depending on the apartment complex.
Cons
You have to obey the landlord's rules. The rules might include no renovations and no loud music. Landlords can also choose not to allow pets, or they might charge an extra fee to allow them.
The owner chooses when to change the rent. If you cannot pay the increased rent, you will have to move.
A tenant can offer to sublet an apartment. However, steer clear of these offers. Your name isn't on the contract. If this is offered to you, make sure that it has been cleared with the landlord.
Rent a home
If you want to live in a house but don't want the expense and responsibility of owning it, renting a home is an excellent option. It's quite a popular option as well. As of 2019, some 44 million people lived in rented single-family homes in the U.S.
The amount you'll pay to rent a home is based on the same factors that determine rent prices for apartments. However, houses are typically more expensive to rent than an apartment of similar size, especially in larger cities and towns.
Pros
You can get all of the features of an owned home, including a garage and yard, without the commitment of ownership.
Most landlords will fix home maintenance issues free of charge to you.
You are not charged property taxes
There is no down-payment. You pay a security deposit, just as you would with an apartment.
Cons
Maintenance and upkeep aren't always included. Some landlords require their tenants to mow their own lawns, or charge them additional fees for upkeep like lawncare and snow removal.
As with an apartment, you can be subject to rent increases. If you cannot afford the increase, you will have to move.
The shared amenities of some apartment complexes, such as swimming pools and gyms, are not available to tenants of most rented single-family homes.
Buy a condo
With over five million residents as of 2021, a condo or condominium stands out as an alternative to traditional home buying. Condos offer a privately owned residence in a building with multiple units. You share common areas including pools, lawns, and tennis courts with fellow residents.
The Homeowner's Association (HOA) manages the shared property areas. You pay an associated fee on top of your mortgage payment for property care and maintenance. This amount is typically between $300-$700 each month, but varies by property.
If you want a home completely to yourself, yet prefer not have to worry about maintenance, condos are the perfect fit for you.
Pros
Never worry about cleaning the gutters, servicing the air conditioner and furnace, or leaks in the roof. The Homeowner's Association manages all of it for you.
Want to go on a vacation tomorrow? Lock your doors and you're all set. You won't have to mow the lawn before you go.
Condos are a part of community buildings that offer tennis courts and private pools. Imagine the cost if you wanted the same with your house.
You can move into a fully-furnished condo, so you will not have to worry about buying a new couch or a bed.
Cons
The Homeowner's Association can choose to raise the fee any time. However, the price increase occurs once a year in general.
If you break any rules the HOA imposes, you must pay fines.
You pay for recreational facilities including pools and tennis courts whether you use them or not.
Potential buyers shy away from buying a condo, so you might find it hard to resell your condo.
Purchase a mobile home
Mobile homes, also known as manufactured homes, are great alternatives to living in a traditional site-built house. Architects build the home in a factory. Afterward, they're placed on a trailer, and then you can place the mobile home on leased land, or in a mobile home park.
Over 22 million people live in mobile homes in the U.S. as of 2021.
Pros
You can pay as little as $50,000 to buy a new mobile home. If you buy an older one, you can get it for even less. The price is much cheaper than a site-built house, which costs $300,000 on average.
The architect builds mobile homes inside a factory. Thus, expect no construction delays because it rained all day.
Prefer to move around? You can move your mobile home with you.
Cons
Architects place mobile homes on temporary foundations, so a tornado or an earthquake can severely damage the home.
You must pay rent to the owner of the mobile home park. You'll have to obey the park rules as well.
Mobile homes are personal property, not real property. The reason? Mobile homes are movable. Personal property loans come with shorter terms and higher interest rates than a mortgage loan.
Buyers prefer a mobile home that isn't located inside a mobile park. If your home is inside a mobile park, you'll find it harder to sell.
Buy a tiny home
Picture this. A 400-square-foot home on a towable trailer. That's a tiny home for you.
These little houses offer modern appliances including stovetops, air conditioning, and a washer and dryer. You can add luxurious amenities including towel warmers and heated tiles as well.
As of 2021, over 10,000 tiny homes exist in the U.S. as alternatives to single-family homes.
Pros
You pay $23,000 on average to build a tiny home. The amount translates to a 20% down-payment for a traditional home.
Prefer to travel? Tow your little house on a truck and you're all set. Wake up sipping coffee in the mountains one day, and to the sound of waves the next day.
You won't have treadmills or bulky couches in a little house, so you'll have a lot less to clean than in a traditional home.
A little house resident consumes 54% less energy than an American living in a brick-and-mortar house.
Cons
If your little house is valued at less than $100,000, banks won't give you mortgage loans. Also, if your house is on wheels, banks will reject the loan.
Little house prices depreciate over time. If you sell your little house, you are unlikely to earn back the money you invested.
If you want to travel with your little house, you'll have to purchase a trailer, truck, or hitch.
Little houses offer composite toilets, so your waste travels with you. You must find a place to dispose of the waste every couple of days. This can only be avoided if your home is on a permanent site.
Purchase a park model
Park models are great alternatives to living in a house. Park model RVs are temporary models created for a trailer park setting.
The 400-square-foot homes are best-suited for small vacation houses, camping cabins, or hunting lodges.
Pros
You pay $25,000 to buy a new park model. The price is way cheaper than a brick-and-mortar house, which costs $300,000 on average.
Park models offer standard plumbing in the bathrooms, so you won't have to dump waste every month.
You can add garage spaces, storage sheds, and exterior porches.
Cons
They wear out quickly. Architects build park models to be lightweight and easy to transport, rather than to hold up over a long period of time.
Park models are difficult to store. When not in use, you need to pay extra to store it in a garage.
What can I do instead of buying a house?
As you can see, the majority of residents in the U.S. who do not live in owned homes choose to rent an apartment or home, buy a condo, or buy a manufactured home. You have to decide what will work best for you, and if there are certain compromises you are willing to make.
We are sorry that this post was not useful for you!
Let us improve this post!
Tell us how we can improve this post?