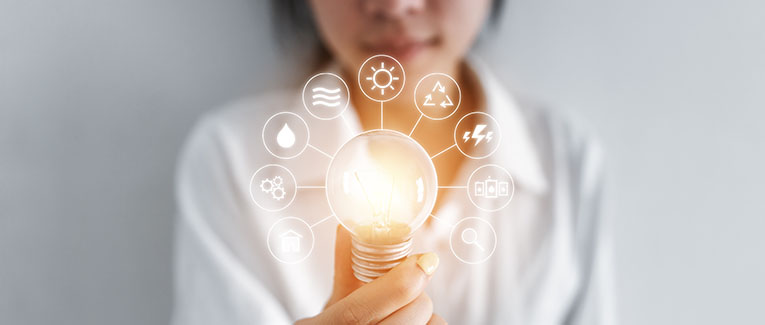 One of the first things you have to worry about after moving to the U.S. is suitable accommodations. Finding a home, moving in your essentials, and settling in can be a strenuous and time-consuming process. However, even after you have moved in, your premises still might not be "ready for use".
This is because you have to connect your home to utility services. The utility services are generally categorized into:
Electricity
Gas
Water
Trash collection or recycling
Landline phone
Internet/cable
Typically in the U.S., previous owners leave behind information on local service providers. The data gives you a head start and an estimate of your utility expenses.
Here Are Some Things That Could Help You to Get Started
Don't read further if you are moving into an apartment, where the utilities are included. If that is not the case, then you need to apply for utilities. You may apply online, in person, or by phone. Many apartment leasing offices likewise provide information to residents on local service providers.
In many areas, the local government would provide some services like water, sewage, and garbage collection. Many states have a list of energy and telephone service providers.
The state utility commissions are your "go-to" place for your utility needs. The commissions regulate telephone, gas, and electricity services in your state. They also regulate other services like water, moving of household goods, and transportation. In case of complaints, you should approach them.
Utility applications are like applying for credit. For a new customer, the company might ask you for a social security number and a guarantor to pay your bills if you fail to do so.
Paying Your Utility Bills
Needless to say, utility bills are essential expenses. However, if you fall behind on your bill payments, don't fret. Contact your service provider immediately and see if you can work out a payment plan with them. Most companies keep providing the service if you pay a portion of the amount due and keep pace with your outstanding amount in the future. Also, many companies give a small grace period of a few days after the payment due date to pay your bill without penalty.
The U.S. Federal Trade Commission wants you to keep the following points in mind:
The service provider may want you to pay your future bills promptly and fully. While negotiating, consider your ability to pay future bills without affecting your promises. A violation could lead to disconnection of service and refusal of any future arrangements.
Payments allow you to keep the services. However, late fees may prove detrimental. Check with your provider for their policy on reporting late payments to credit bureaus. This helps you keep a check on your credit history.
Cheapest and Costliest States
Hawaii, at $730.86 per month, is the costliest, and Idaho at $343.71 is the cheapest, according to a Thrillist 2018 survey. These are the average costs for all the utilities.
Average Electricity Bills
An average American household spends $115.49 per month on electricity.
The U.S. mountain region has the lowest average electricity bills at $98.94 per month, and within that area, the state of Utah is the cheapest at $75.63.
Average Water Bills
Generally, water and wastewater bills are combined in the U.S. In most states, the municipality provides drinking water and sewer water treatment services.
According to The World Population Review, Alaska ($95), followed by West Virginia ($72), is the most expensive for water. Florida ($6), followed by Wisconsin and Vermont ($18), is the cheapest.
A recent CNBC report says that an average American household pays $104 per month for water in 2020.
Domestic Gas
About half of all U.S. homes use natural gas for cooking, heating buildings in winter, and drying clothes. In 2019, residential consumption of natural gas accounted for 16 percent of U.S. total consumption. This utility was responsible for 24 percent of U.S. homes' total energy consumption.
The average price of natural gas for residential consumption varies from state to state. New Mexico has the cheapest gas at $6.40 per month. Florida has the most expensive gas at $21.73.
The natural gas is priced in dollars per MMBtu, dollars per cubic feet, or dollars per therm.
The below can help you convert natural gas prices from one basis to another:
Divide $/Ccf by 1.037 to get $ per therm
Multiply $/therm by 1.037 to get $/Ccf
One MMBtu is equal to 10 therm.
Landline
Despite the influx of mobile phones, many Americans still consider landlines a safer and more reliable bet for extreme weather situations. The number of landline users is decreasing, though.
For a landline connection, contact your local telephone company. Pay an initial connection fee, and your line will be set up after verifying the documents. The cheapest connection charges start at $30/per month.
Internet/Cable
There's no shortage of Internet and cable service providers in the U.S.
As compared to some countries, where data usage determines the cost, the U.S. Federal Communications Commission regulates America's communications. The Commission says a broadband connection should have at least 25 Mbps of download and 3 Mbps of upload speed.
The cheapest Internet/cable connection is $19 per month, according to U.S. News. The most affordable could have a download speed of anywhere between 6 to 100 Mbps. The faster broadbands could range between $70 to $299.
However, before choosing a broadband plan, do consider the applicable fees and taxes. According to a consumer advocacy group report, cable companies added $450 per year to bills in hidden costs. These costs are not included in the advertised prices. The hidden fees are often the federal/state taxes that are allowed to be passed on to the consumers.
You Are Ready
It takes only a few days to get your home's utilities in order. Get the best deal, and voila! You are ready for your life in the U.S.
We are sorry that this post was not useful for you!
Let us improve this post!
Tell us how we can improve this post?