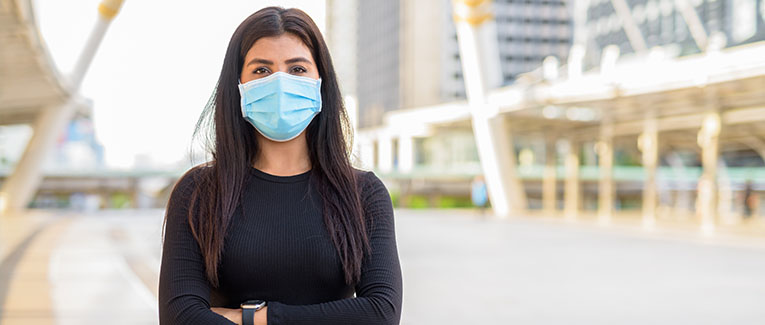 Note: This post from November 2020 explains the impact of COVID-19 on H-1B visa-holders and aspirants during most of 2020.
All About the H-1B Visa
The H-1B visa in the United States is issued to temporary employees. It is a non-immigrant visa that is sponsored by employers and issued by USCIS. This visa allows U.S. companies to employ international workers for onsite work in specialized fields like IT, accounting, finance, architecture, and medicine.
A candidate must have a bachelor's degree or higher to qualify for the visa. To sponsor an employee, the employer must justify the need for a foreign candidate for the job. Also, the nature of the job should be such that only a person with a specialty degree can perform it adequately. Initially, the H-1B visa in the United States is issued for three years and can be extended for another three years. After one three-year extension, the employee needs to reapply for the H-1B visa.
An H-1B visa holder can bring their spouse and children under the age of 21 years with them, but they will need an H-4 visa. Each member of the family is required to apply for the H-4 visa separately. It can be applied for at a U.S. consulate in your country. The H-4 visa holders may also work in the U.S., but only after applying for an Employment Authorization Document.
The annual allotment of H-1B visas issued in the U.S. is capped at 85,000. This number includes 65,000 new H-1B visas applied for by foreign candidates with at least a bachelor's degree. The remaining 20,000 visas are available for candidates with advanced degrees from U.S. universities.
How Did COVID-19 Affect H-1B Visa Holders?
The COVID-19 pandemic hit the economy worldwide. The increasing number of COVID-19 cases in the U.S. were feared to affect its economic recovery. As a result, some people were laid off from their jobs. According to the visa laws in the U.S., if an H-1B visa holder loses a job, they are given a grace period of 60 days of legal presence in the country. If they fail to find another job within the period of these 60 days, then they will have to return to their home country. The candidate can revisit the U.S. on an H-1B visa after getting a sponsorship from a new employer.
Due to rising unemployment numbers during the COVID-19 pandemic, the U.S. government signed a ruling in June 2020 stating that all applications for green cards, H-1B visas, H-2B visas, J visas, and L visas from abroad would remain frozen until the end of the year. This raised concern among H-1B aspirants across the world; however this also meant that the existing H-1B visa holders would not be forced to leave the country.
What to Do After H-1B Visa Layoff?
If you have lost your job, then you must take some immediate measures to avoid having to go back to your home country. Make sure you take these steps before the grace period expires:
Consult a good immigration attorney in your area to understand your rights and options as an employee.
Talk to your manager to understand the reason for the layoff. You might convince your manager for a change of department or location within the same organization instead. If the termination is because of your performance, try looking for other job options immediately to avoid any unfortunate jobless situation.
Try to find another employer who can sponsor your visa. This ensures that you can still enjoy employment status in the U.S.
Get in touch with the USCIS to change your visa status. This can be done before the expiration of your grace period. For instance, you can apply for an H-4 visa if your spouse has a valid H-1B visa.
Also, as a precautionary measure, it is best to discuss the relocation costs with your employer. In case things become worse and you have to return to your country, the relocation costs by your organization can be of great help.
We are sorry that this post was not useful for you!
Let us improve this post!
Tell us how we can improve this post?