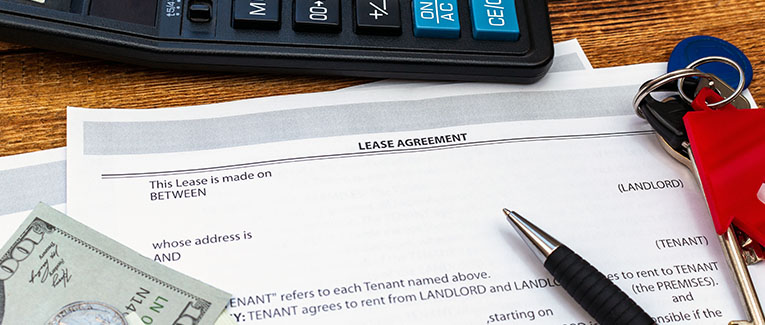 "Where am I going to stay?" is a question that worries every immigrant before moving.
Before you go for a high-end property, consider your current income, family, and the area you wish to move to.
The currency exchange rate and cost of living in the U.S. will hit you like a ton of bricks soon enough as you look for housing. If it's a rental, restrict yourself to spending no more than 30% of your income on it.
Sure, the allure of the idyllic American lifestyle is irresistible, but you will need to take off the rose-tinted glasses. It will help you make financially sound choices.
It will take you several years to get a green card. While you're in the U.S. as a lawfully present non-immigrant, you still have many accommodation options. You will need to furnish your social security number (SSN) for renting/buying a place to live.
What Kind of Houses are Available?
Consider the space and your family size while searching for property. A helpful tip: The U.S. real estate market uses square feet for listing property size.
Smaller apartments and condominiums (condos) tend to be more common in big cities. If it's a posh area like Manhattan, the price will undoubtedly be sky-high for a tiny space.
Both condos and apartments climb vertically and have more than one family on the same level. The difference lies in the ownership and shared space between the two.
Condos tend to lean towards sole ownership, bought as real estate, while apartments tend to be rented. Both usually share common spaces in the same building (pools, gyms, and play areas).
If you seek temporary accommodations, go for corporate housing. It's a good option for those who don't want to sign a lease. They come fully furnished and are great for living short-term.
You can also look for duplexes or townhouses, which are suitable for smaller families. The only edge over condos is they don't come with vertical neighbors.
We recommend buying land only after you arrive in the country. It's wise to do a physical inspection of the property and the neighborhood before buying.
You can purchase land through foreign investments, as long as the money comes from legitimate sources.
Rent an Accommodation
Renting accommodation is the best option during the early days of your stay in the U.S. For students, renting is the second-best option after university hostels and dormitories.
Rent Price
The average rent price in the United States is $1,249 per month. The most affordable state for rental accommodations is West Virginia, where the average monthly rent is $800. California, with an average rent of $1,901, is the most expensive in the U.S.
Signing the Lease Agreement
While renting, there are some precautions that you should take before you sign the lease agreement.
Check the basics in your lease agreement like the owner's name, property address, and rent payment process as you would elsewhere. The contract should also have details of all that is being rented, such as equipment like a washing machine, refrigerator, and oven in the unit.
Check what bills you will have to pay as the tenant. In some cases, the owner pays the water bill. The agreement should clearly say that the owner is responsible for maintenance.
However, despite all the precautions, it is mostly "take it or leave it" with homeowners, and the tenant has little choice in the conditions for tenancy.
We are sorry that this post was not useful for you!
Let us improve this post!
Tell us how we can improve this post?