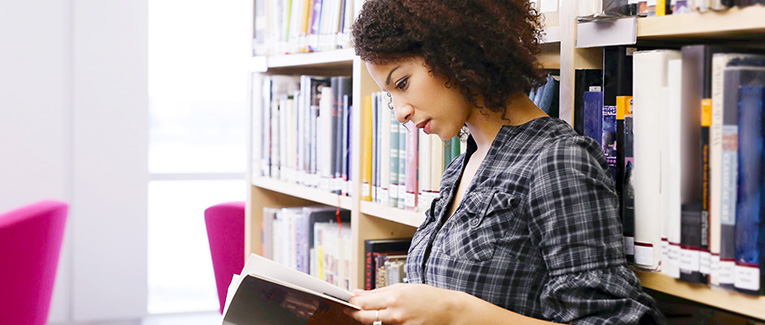 You can gain an understanding of the U.S. through texts written by American authors about their American lives. These texts are informative, entertaining, and also great conversation starters. In the U.S., most people have likely read these books.
In this article, we will discuss some American fiction that can help you adjust better by giving you a glimpse into life in the U.S.
The Great Gatsby
In the U.S., everyone around you has read The Great Gatsby by F. Scott Fitzgerald. It's a favorite of the American school curriculum, and it has every right to be. The book is known to be timeless in the way it portrays American culture.
You can witness American mannerisms, culture, and even the American party atmosphere. But, because the book was written in the 20th century, much has changed.
You should focus on one of the more important themes of the novel, which is the American Dream. In the novel, Jay Gatsby, the protagonist, overcomes his humble past by gaining an incredible amount of money. He throws lavish parties, but is still rejected by the "old money" crowd.
The American Dream is the belief that anyone, regardless of their circumstances and history, can be successful in America through hard work. People generally equate the idea of success with wealth.
In his novel, Fitzgerald makes you question this simplistic view of America.
The Catcher in the Rye
The Catcher in the Rye by J.D. Salinger is another American classic that you do not want to miss out on. Unlike The Great Gatsby, this book is a much simpler read. You can finish it in about two days, and have plenty of laughs.
The protagonist, Holden Caulfield, a 17-year-old rebel, has become the American icon for freedom, free thought, and positive social change. Caulfield views American society as corrupt, evil, and oppressive.
Holden is quite the misfit. He keeps getting kicked out of school, and his family is disappointed in him. This leads him to question American authority and pose an interesting question: Is the structure that is put in place a good fit for all?
He also represents the changing idea of the American dream. Holden embodies a demographic that is finally growing up and realizing that the individual can and should be differentiated from his or her society. He rebels against the notion of success that is heavily based on wealth and education.
You will probably find Holden very relatable. He expresses the emotions we all have had at some point in our lives.
To Kill a Mockingbird
Trigger Warning – this book deals with the issue of rape.
Protagonist Atticus Finch left an impression, not just on Americans, but on the whole world. He is an American moral hero, and a model for American lawyers.
The book is narrated by a child, and deals with issues of racial inequality.
The book is about a rape accusation by a white woman on a black man. However, the black man is not guilty. Atticus defends the man in court, although the outcome of the court proceedings is already known. A late 20th century American court would not rule in the favor of a black man.
Racial inequality is also depicted outside the court, in everyday American life. This will introduce you to the dark side of America where, unfortunately, even today, racial inequalities persist.
Essential Young Adult Fiction
The Boy Who Sneaks in My Bedroom Window
This novel by Kirsty Moseley is definitely a teen favorite. The cute love story of two teenagers will warm your heart, as they struggle against the challenges of everyday American life.
This book has a lot of insights into American high school. It talks about the cool kids, parties, life at home, and it even gives you the teenage lingo. Most people you meet will be from a similar background.
It is fascinating to compare your own school life with the different experiences they've had. Prom and high school graduation are maybe experiences that you are not familiar with. They're definitely worth finding out about.
To All the Boys I've Loved Before
Before you watch the movie, you should read the novel.
The movie is commendable, but it has left out some significant parts of the novel. Those parts involve some important aspects of Lara Jean's life.
Lara Jean, a half-American and half-Korean teenager, gives you a glimpse into American life through the eyes of a mixed-race child. It goes over concepts of remarrying, dating, and college that you might not be aware of in the American context. But, most importantly, it shows how two distinct cultures come together in America.
All American Boys
The novel All American Boys, by Jason Reynolds and Brendan Kiely, brings you a starkly different view of America. You will encounter anti-police messages, alcohol, drug usage, and profanity, all through the eyes of two 16-year-olds.
The novel is a part of the dark, but all too real side of America. The question of racism is explored not through one race, but two, as the protagonists form a friendship through an unfortunate incident of racism.
The authors are making a statement that America's future is at stake. They want a future where no one will have to face police brutality due to race. It will make you question appearances, and how you might take part in these prejudices.
We are sorry that this post was not useful for you!
Let us improve this post!
Tell us how we can improve this post?