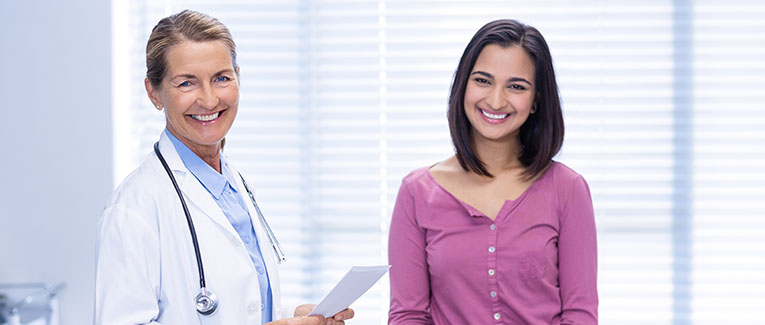 In the U.S., medical care is much costlier than it is abroad. The medicines, treatment procedures, and equipment are much superior to what you'll find elsewhere. The U.S. also has an excellent medical system that is capable of providing world-class treatment. But all this comes at an expensive price that not everyone can afford.
With the nationwide injunction that blocked the implementation of the Public Charge rule, you may still be eligible for Medicaid. Here's all you need to know about Medicaid for non-U.S. citizens residing in the country.
What is Medicaid For Non-U.S. Citizens?
Medicaid is a system that provides health coverage to millions of Americans. The health insurance program is funded by both state and federal governments. According to federal requirements, Medicaid is administered by states. However, you may be eligible for Medicaid if you have a green card or are a non-U.S. citizen.
Enrolling in the federal Medicaid program is probably the most affordable option for newcomers to the U.S. The eligibility criteria are set by the state you live in. The ten essential health benefits of Medicaid are included in the Affordable Care Act (ACA):
Hospitalization
Outpatient services
Emergency services
Rehabilitative services
Laboratory services
Maternity and newborn care
Preventive and wellness services
Pediatric services
Prescription drugs
Mental health and substance abuse care
Things to Know About Medicaid
Medicaid is a system that provides payment for the treatment of emergency medical conditions for non-citizens.
Even if you don't have eligible immigration status, you can use Medicaid for emergencies.
There is a waiting period of 5 years for most qualified non-citizens to get Medicaid and CHIP coverage. This includes non-citizens as well as LPRs and green card holders, too. This means that you have to wait for at least 5 years after receiving the "qualified non-citizen" status to get Medicaid and CHIP coverage.
Previous refugees, asylees, and LPRs who are qualified now don't have to wait for 5 years.
Who Is Eligible for Non-Citizen Medicaid in the U.S.?
No federal funding is present to cover undocumented immigrants, except for the payment for limited emergency services.
Even if you've immigrated from abroad, you are still able to get Medicaid, depending on your circumstances. To be eligible for non-citizen Medicaid in the U.S., there are certain criteria you have to meet. The most important of them is that you have to be lawfully present in the U.S. The following categories of non-citizens are eligible for Medicaid:
Qualified non-citizens that have entered before August 1996
Qualified immigrants that have reached the end of their 5-year bar on Medicaid. Or LPRs (lawfully present residents) and green card holders who have reached the end of their 5-year waiting period.
Qualified immigrants that have been exempted from the 5-year waiting period (like veteran families, trafficking victims, refugees, etc.)
Who Are Considered as Qualified Non-Citizens?
According to U.S. federal laws, the term "qualified non-citizens" refers to:
Refugees
Paroled into the U.S. for at least a year
Battered non-citizens (including their parents, children, and spouses)
American-Indians born in Canada (This is NOT people from India)
Victims of trafficking (including their spouses, siblings, children, or parents)
Lawfully Permanent Residents (Also called LPR or green card holders)
Individuals with a pending application for a victim of trafficking visa
Asylees
Conditional entrant granted entry before 1980
Cuban/Haitian entrants
Member of a federally recognized Indian tribe
Note: Many of these groups are exempted from the 5-year waiting period for obtaining Medicaid.
Can Senior Citizens Also Use Medicaid?
New immigrants to the U.S. are always concerned about their parents and their health. But can the elderly also benefit from Medicare, despite entering the country recently?
To use Medicare, you need to reside and work in the U.S. to pay taxes for a minimum of 40 quarters. If you're a recent immigrant to the U.S. or a green card holder above the age of 65, you may not immediately qualify for Medicare.
If you're unable to qualify for free Medicare, you can purchase it. Marketplace insurances and Medicaid can be bought if:
You're 65 years or older.
You recently became a U.S. citizen by naturalization and haven't worked enough quarters to take advantage of the social security coverage.
You are a green card holder who has been living in the U.S. for 5 years or longer. You should not have any Social Security benefits to qualify for it.
Does Medicaid Also Cover Your Children and Spouse?
Here are things that you should know about CHIPRA (which covers lawfully residing children and pregnant women):
Medicaid also works in close association with CHIP (Children's Health Insurance Program).
The states have the option to remove the 5-year waiting period. The same criteria as a lawfully present migrant are used to define the status of lawfully present children and pregnant women.
Only twenty-nine states and the District of Columbia have chosen to provide Medicaid to the above.
You can benefit only if you're residing in these states and meet the eligibility criteria. Find out if your state has the option in place or not.
How Can You Enroll for Medicaid?
Step 1: Submit Application
A single and streamlined application needs to be submitted to the Exchange Medicaid/CHIP. The application can be submitted online, via phone, mail, or in person.
Here are the documents that you will require for Medicaid:
Birth certificate or proof of your date of birth
Proof of U.S. citizenship or lawful residence (like passport, green card, or driver's license)
Proof of residence (like rent agreement, rent receipt, or deeds)
Proof of resources (like stock statements and bank statements)
Proof of all types of income (both earned and unearned) like social income, paycheck stubs, etc.
Medicare card or any other insurance cards/policies.
Step 2: Get Verified and Vetted
Supported by the federally-managed data hubs, eligibility for Medicaid is checked. On being eligible, you are enrolled in a QHP. Cost savings and premium tax savings are then made valid for you.
Step 3: Enroll in Affordable Coverage
You can use the online plan comparison tool to enroll in the best plan for you and your family. Premium tax benefits are transferred to the QHP or Medicaid on successful enrollment.
We are sorry that this post was not useful for you!
Let us improve this post!
Tell us how we can improve this post?