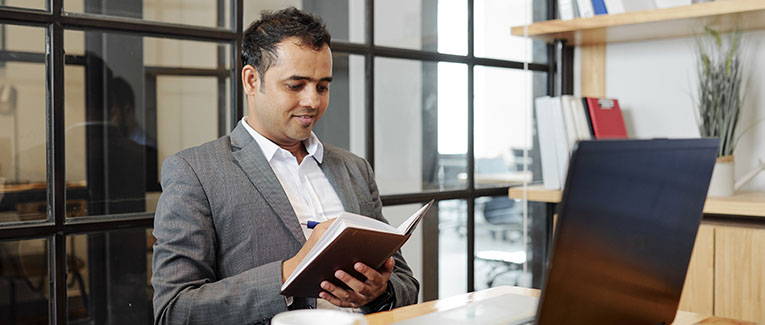 Doing business in the U.S. is as exciting as it is daunting.
It's the largest economy of the globe, with a GDP of approximately $20.513 trillion—that's ten times India's GDP, even though the population of the U.S. is one-fourth of India's. It's hardly a surprise, then, that the country magnetizes entrepreneurs to its shores every year.
Immigrants and the U.S. economy in a nutshell (2018 data)
Population of immigrant residents in the U.S.: 44,760,622
13.7% of Americans are immigrants
Immigrants paid $458.7 billion in U.S. taxes
3,246,495 immigrant entrepreneurs
7,975,310 employees work at immigrant-owned firms
And here's the big one. 44% of the 2020 Fortune 500 companies were founded by either an immigrant or the child of an immigrant.
According to a Kauffman Foundation report, an immigrant is one-and-a-half times more likely than native-born Americans to start a new business. Their zeal to begin afresh pushes them to route their risk appetite in ways that generate new business ideas.
No wonder that they founded 44 percent of the Fortune 500 companies. And it is not just the large corporations. More than 3.2 million immigrants run America's many small and medium-sized businesses that employ millions more.
Business: A Path to Realizing the American Dream
For many migrants, business is a means of realizing their version of the American Dream.
Technically, non-U.S. residents can start a business in the U.S. However, they would face many hurdles to fund, recruit, or earn from the company. However, for those who have a million dollars to invest, the EB-5 visa offers a way.
Those who have a business outside the U.S. that is more than a year old and with at least four employees who can apply for an L-1A visa. An E-2 visa is also an option. The gifted ones could get an O-1 visa.
However, most immigrants would typically wait to receive their green card to start a business. Yet, there are several among them who take the plunge.
For visitors, travel, student and other international travel medical insurance.
Visit insubuy.com or call 1 (866) INSUBUY or +1 (972) 985-4400

Checklist for Starting a Business
1. Get an attorney: Small businesses and immigration rights advocates recommend consulting an attorney, irrespective of your resident status, before starting a business.
2. Select a company structure
3. Register your business' name
4. Get a tax ID number
5. Get the right licenses and permits
Laws Governing Businesses in the U.S.
Both federal and state laws regulate firms in the U.S. Federal regulations govern patent and copyright domains, while employment, transactions, and others are within the jurisdiction of individual states. But predominantly, it is the state laws that impact businesses the most.
Some More Statistics Worth Knowing
One million immigrants arrive in the U.S. every year.
According to a Pew Research report, 129,000 Indians landed on the American shores in 2018.
Today, Indians form almost 1 percent of the total U.S. population.
Indians owners form 10 percent of the main street businesses run by immigrants.
Statistics regarding the self-employed:
15 million Americans were self-employed in 2015.
They and their workers form 30% of the American workforce.
Of these 15 million self-employed workers, only 3.4 million employ other staff members.
9.5 million ran unincorporated companies.
29 U.S. states had lower self-employment rates than the national average.
Montana had the highest self-employment rate; District of Columbia, the lowest.
Maine has the highest number of unincorporated companies; District of Columbia, the lowest.
Montana has the highest number of incorporated companies; Tennessee had the least.
Popular Occupations for the Self-Employed
According to U.S. Bureau of Labor Statistics, in 2015, the construction and extraction industries had the most self-employed unincorporated companies (14.8%). Management, business, and financial industries followed (9.7%). Sales and related occupations were next (7.8%).
Among the incorporated, self-employed, management, business and financial trades lead the chart at 8.9%, followed by sales and related occupations (5.8%).
We've presented this data so you know:
How successful immigrant business owners have been in the past
Which industries they've thrived in
Which states have shown a more conducive ecosystem for self-employment and entrepreneurship
These numbers will help you direct your research in the right direction. Remember, the biggest difference between starting a business in India as compared to in the U.S. is that you can't cut corners and then expect complete support from the government machinery to help you start up.
For visitors, travel, student and other international travel medical insurance.
Visit insubuy.com or call 1 (866) INSUBUY or +1 (972) 985-4400

We are sorry that this post was not useful for you!
Let us improve this post!
Tell us how we can improve this post?