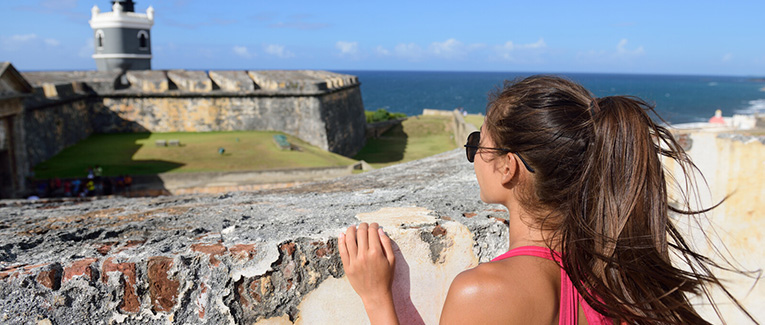 Do you know that back in the summer of 2015, two students from Harvard joined for a startup and began offering tiny houses to students for American weekend getaways?
The startup is literally called "getaway." The founders of this startup believe that tiny houses are going to be the future of tourism.
They're offering lots of creature comforts in these tiny houses for students, and guests can book a house for $99 to $299 per night. These tiny houses are located in the woods of New York and Massachusetts.
When in school, long vacations are sometimes not an option, except for when it is summer break. Besides, long vacations often demand a lot of planning and cost a fortune. That is why weekend getaways are an international student's best choice if they want some time away from the routine.
Here are some amazing American weekend getaways to help you rejuvenate if you're an international student studying in the U.S.
If you're studying at a university in Los Angeles or California, Santa Barbara will be your perfect weekend getaway. Two hours from L.A., California's golden woods of Santa Barbara will welcome you with open arms.
Set off early in the morning on a Saturday. Start your excursion from the Stearns Wharf at the end of State Street. Explore souvenirs, devour unique ice cream, and have a chat with a fortune teller. Spend quality time with your friends at the Wharf until the sunset. Stearns Wharf beholds sunsets you won't want to miss.
The next morning, have a vintage experience at the Casa Del Herrero, which is an 11-acre wide Spanish Colonial Revival homestead-turned-museum that was originally built in 1925. Spend the rest of the day exploring the nearby markets, and then drive back home in the evening while watching the sunset and beautiful scenic locations on the way.
If you are broke by the end of the month, but also need rejuvenation, then San Juan is your go-to place. Flights to Puerto Rico are not very expensive, plus you can buy a room for as low as $15 at a hostel.
Taste authentic cuisines as you walk the lanes of La Plaza del Mercado in Santurce. Devour Puerto Rico's traditional food, and spend your evening bar hopping at locally owned bars.
It doesn't have to be Christmas, New Year's Eve, or Halloween for you to plan an excursion to New Orleans for your late-night parties. New Orleans is filled with incredible experiences with delectable cuisine, a unmatched nightlife, and the best cocktails.
You can look for economical hostels to spend one or two nights near the French Quarter, which offers accommodations for students at reasonable charges. Don't go for hotels, as they are quite expensive. If your university is far from Louisiana, take a flight. If it's close enough, you can hire a car and enjoy the drive to New Orleans.
If you're up for a drive, you'll surely enjoy the trip to Cape Hatteras. Witness the tallest lighthouse in the U.S., with over 200 steps to the top. It's a landmark called Bodie Island Lighthouse.
Book a room at the Inn on Pamlico Sound, overlooking the sea. Wake up to the sea view the next morning, and enjoy your breakfast while witnessing the picturesque scenery. The sights at Cape Hatteras will rejuvenate your senses and give your soul the much-needed break.
There are many more getaways like St. Petersburg or Middle Keys in Florida, Davis in Oklahoma, or Round Top in Texas. You can pick and choose excursions that suit your interests and forget all about school for a few days!
But, before you start planning weekend getaways, here's some food for thought.
Do you need a travel insurance plan for American weekend getaways?
Yes.
You need a travel insurance plan for even a one-day trip, because unexpected situations can occur even on your one-day excursion.
Planning a weekend getaway every month or every quarter should be included in your plan as an international student. After all, that's the fun of staying in a different country for studies. Yes, weekend getaways are not long trips that come with their own share of setbacks or chances of mishaps. But you never know what might await you during a getaway. You should always be ready.
We are sorry that this post was not useful for you!
Let us improve this post!
Tell us how we can improve this post?