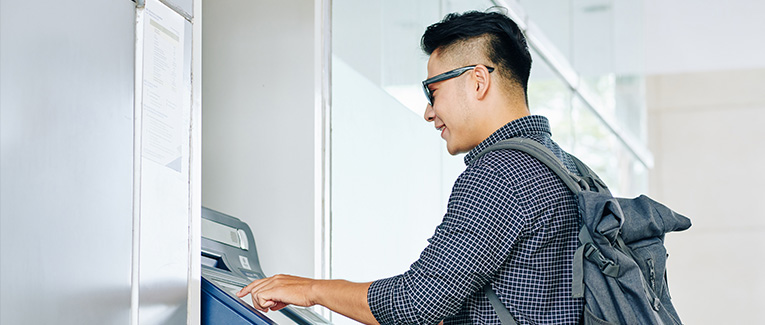 As a student about to head to the US to join your dream course there, you must be having several questions buzzing in your mind. And one of these is: which bank to open an account in?
Of course, opening a bank account is one of the first things that you need to do when you arrive in the states. It's not a wise idea to carry loads of cash with you. Also, your parents might be sending you support money periodically. If you have a bank account, it makes that task much easier for them.
This brings us back to the original question: which bank to go for?
To answer that question, you need to consider a few points. Let's take a quick look at them.
Location of Branches and ATMs
Despite most banking services being available online nowadays, you might need to visit the branch on and off. So, select a bank that has a branch close to your campus, as well as ATMs in and around the same. Of course, you might use another bank's ATM – but that might entail hefty charges.
Check out the bank's branch and ATM network in nearby towns and cities, too. On your days off, you might decide to travel to these places, and there shouldn't be a lack of ATMs of the bank where you have opened your account.
Fees Payable
Check with the bank to verify what are fees it charges for various services. Many banks are quite lenient with student accounts when it comes to charging fees, but it would still be worthwhile to get prior knowledge about this. Check for fees payable for the number of withdrawals from ATMs (both within and outside the bank's network), debit/credit cards, internet banking, monthly service fees, etc.
Type of Account – Savings/Checking
If you need to access your account almost on a daily basis, then a checking account will suit your purpose. Several banks have specific checking accounts for students, so enquire about this before opening the account.
A savings account is meant to be maintained for a longer duration. You can earn some interest on the balance that you are maintaining in the account. Different banks have different policies regarding this account as well. Get the details about both the types of accounts, their benefits, charges payable, and ease of maintenance, before making a decision.
Overdraft Protection
If you end up spending more money than you have in your account, it means you have gone into an overdraft. There's a possibility that the bank might not honor your payment, and also charge you a fee for this.
The bank might link your credit card to your account, offer a line of credit (subject to your creditworthiness), or offer overdraft coverage. But all these usually involve fees. So, get an idea of these fees before you decide to indulge in excess spending.
In Which US Banks can International Students Open Accounts?
Multiple banks in the U.S. provide specially designed accounts for international students. Even a general account might have features that are of use to students. Some of these options are:
HSBC Checking Account
Bank of America Advantage Banking
US Bank Student Checking Account
Wells Fargo Student Checking
There are many other options apart from these. Before you zero in on any one of them, research the information discussed above. Once you are sure that the benefits that you are getting suit your purpose, select that particular bank.
We are sorry that this post was not useful for you!
Let us improve this post!
Tell us how we can improve this post?