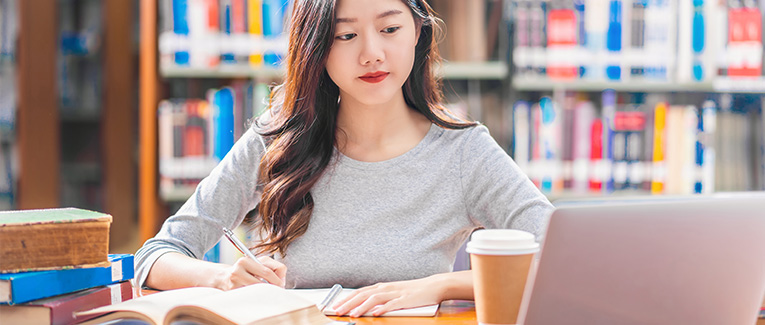 Choosing a college or university to study abroad in the U.S. is difficult. You have to consider many factors like the courses offered, the location, and even the tuition rates. In order to help with this decision, we have curated a list of 10 essential steps that you should follow to find your dream college in the U.S.
1. Identify your passion
It is important to earn a degree in a field that you are passionate about. Universities and colleges in the U.S. offer flexible courses where you can choose multiple subjects.
Once you decide on your area of study, you can rule out any colleges that do not offer the major you are interested in.
2. Choose a location to study
The United States is one of the largest countries in the world. Here are some of the factors to consider when choosing a college based on its geographic location:
Air travel to your home country
Cost of living, food, and travel
Cultural diversity
Job prospects
Weather
Based on these criteria and your comfort level, you will be able to make a more educated decision on a location that you feel that you would thrive in.
3. Attend university fairs or online events
The best way to learn more about the university is to visit the campus. However, if it isn't feasible for you to physically visit the campus, you can attend a university fair, online event, or seminar. At university fairs, you can meet college representatives in person. Online events can provide you with virtual school tours, so you can understand more about what the college has to offer.
4. Choose the best colleges for your major
Now that you have a list of colleges based on their location, it is time to shortlist them based on your academic choices. Research each school's faculty, courses offered, majors, and programs. Use this information to choose the school that fits your academic goals the best. You can also chat with current or former students, or read online rankings to get a better idea of how each school stacks up.
5. Read the course details
Before you enroll in your desired courses, read the university's brochure or online information carefully. Course structures include details like fees, credits, duration, and modes of course delivery.

For visitors, travel, student and other international travel medical insurance.
Visit insubuy.com or call 1 (866) INSUBUY or +1 (972) 985-4400

6. Choose a campus that fits you
When you're going to commit several years of your life to studying somewhere, it's important that the environment suits you. A college with a large campus and enrollment can offer more opportunities for new experiences and a better chance to network. However, smaller campuses can foster a more peaceful learning environment and a better chance to connect with the locals. You should also consider the number of other international students at each college.
7. Consider the total cost
There's more to the cost of college than just tuition fees. The total cost of your college education will also include money spent on accommodations, transportation, food, books, and other supplies. Health insurance costs will also factor into your budget. Take all of these costs into account when considering what schools you can afford.
8. Consider financial aid or scholarships
If your college of choice is a little too expensive, do not get disheartened. Many colleges in the U.S. offer financial aid for international students. Get in touch with the college authorities to understand the criteria for getting a scholarship or grant.
9. Check the support services
Check if your shortlisted colleges offer support services to their international students. Some of these services include visa guidance, career counseling, and job assistance. They might also provide information about qualifying exams like TOEFL, SAT, GRE, and more.
10. Select a college that offers accredited courses
Before you enroll in any course or program, it is important to check its accreditation. Nonaccredited degrees might not be recognized in your home country, which could make it difficult for you to get a job in your field.
We are sorry that this post was not useful for you!
Let us improve this post!
Tell us how we can improve this post?