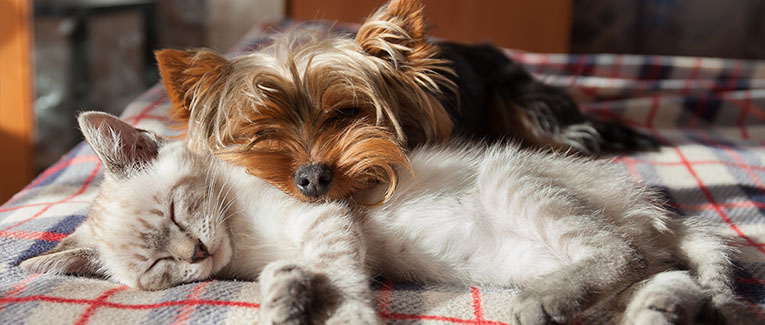 Looking for a good international pet transfer guide? This article covers any questions you might have.
We want the best for your pet, so here is a guide for making their travel to the U.S. smoother.
Entry Requirements
It is your prime responsibility to make sure your pet clears all entry requirements. Contact (301) 851-3300 or send an email to [email protected] to check the entry requirements.
It is not possible to list every requirement your pet must meet, as the clearance requirements differ for every animal.
Kindly consult the USDA Animal and Plant Health Inspection Service (APHIS) authorities if your pet doesn't fit in any of these categories:
Dogs
Cats
Rabbits
Birds
Ferrets
Rodents
Reptiles
Amphibians
Hedgehog/tenrecs
Complete this at least several weeks in advance to avoid any last-minute issues.
There is no extra paperwork needed for import. But, some states have additional rules for pet import.
Flight services are not available for certain animals for interstate travel. Ground travel is likely enforced in those select cases (consider factors such as the weather, destination, breed, and size of your pet).
Before diving into the nitty-gritty details of transportation, let's consider the preparation stage first.
The Travel Crate
Introduce your pet to their travel crate way before traveling. This mostly applies to dogs and cats, who get antsy in unfamiliar surroundings.
It is a good idea to make them love their crate by letting them explore it in advance. Fill their crate with familiar toys, and make it comfortable for their journey.
This will, of course, differ for animals like fish, who get moved to their transport case just before the transfer.
You and your veterinarian can further help you prepare your pet pre-transit.
Visit your Vet
Certain animals have issues with air travel, and these issues could be life-threatening for some of them. You need to visit the vet for a health certificate anyway, so make sure you ask if your pet breed might face breathing problems. Your vet can also advise you on a suitable transfer method.
For visitors, travel, student and other international travel medical insurance.
Visit insubuy.com or call 1 (866) INSUBUY or +1 (972) 985-4400

Requirements for Export
The following are absolutely vital for importing your pet into the U.S.:
Health Certificate

You will need a Certificate of Veterinary Inspection/Health Certificate from your vet.

It merely states your pet is fit to travel and does not have any diseases.

Don't get a certificate too early, for they have an expiration date. For the U.S., the certificate is valid for only 10 days after it was issued.
Rabies Vaccine

It does not matter if your pet has been vaccinated for rabies before. Your pet needs to get a rabies vaccine before international travel.

Similar to the health certificate validity, this, too, has an expiration date.

Some states in the U.S. require your pet to be vaccinated a maximum of 30 days before arrival. Check the local laws of the state you are going to.

The Centers for Disease Control and Prevention (CDC) makes a rabies vaccine compulsory for pets coming from certain countries. For example, dogs coming in from some countries have to get a rabies vaccine. This will differ depending on the type of animal. Details are available on the CDC website.

Before choosing your airline, consult with them regarding the transfer process. Certain breeds are not allowed on passenger flights.
Microchip

Most pets in the U.S. have microchips with an ID on them.

This is essential for pets entering U.S. soil. A microchip and a collar tag can help you find your pet in case a mishap results in your pet getting lost.

Now that the preparations are out of the way, let's take a look at what's allowed during travel and what's not.
What are the modes of transportation?
Your airline might give your pet(s) clearance as a part of your chargeable excess baggage. If not, then there are two other options.
You can book them on a separate flight or have them shipped through a commercial flight.
It is ultimately on your airline to clear your pet for flying. Call them to make the necessary arrangements. Make sure to ask them if your pet can travel with you and also about the kind of crate that's allowed.
If air travel is risky for your pet, consider minimizing the air travel and adding more hours for ground transfer.
We want the best for your pet. If airline clearance fails for your pet, do look up ground transfers at the soonest. Although, if you're coming to the U.S. from overseas, ground transfer is obviously not an option.
How much do I have to pay?
It all depends on the transit mode and the length of the journey. This cost will also depend on the airline or service you book for your pet.
Ground transfers are costlier since they take more time. However, some dog breeds or animals face flight restrictions for interstate travel.
In such cases, choosing ground transfer is the safest bet.
For visitors, travel, student and other international travel medical insurance.
Visit insubuy.com or call 1 (866) INSUBUY or +1 (972) 985-4400

We are sorry that this post was not useful for you!
Let us improve this post!
Tell us how we can improve this post?