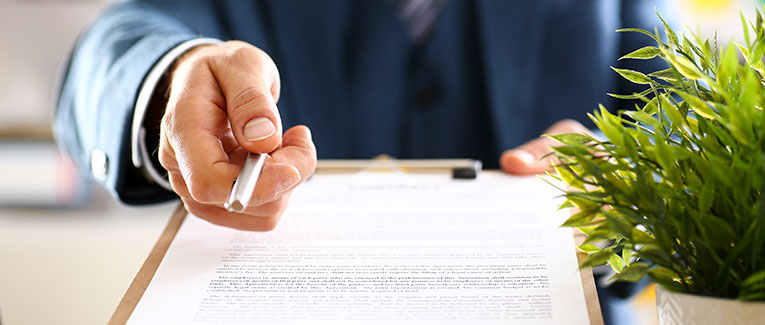 If you are an E-2 or an L-1 visa holder, give an Economic Injury Disaster Loan (EIDL) a shot.
The loan is very beneficial if your business is in an economic crisis. The application process is quick, and you can even seek a loan advance of up to $10,000 after applying. The loan advance is made available to you within three days of a successful application. Notably, you do not have to repay the advance. (Note: Loan advances on EIDL are temporarily suspended.)
Eligibility of Visa Holders
The EIDL application does not expressly require your citizenship status. However, there are reports that the Small Business Administration (SBA) has been rejecting EIDL applications of businesses owned by E-2, E-1, L-1, and O-1 visa holders.
Nevertheless, many believe that if you are a business owner in a crisis, you should apply for EIDL. Do it irrespective of your visa.
Economic Injury Disaster Loan Criteria
The loan serves businesses with less than 500 employees and is located in states experiencing natural disasters. The Small Business Administration (SBA) is the agency responsible for the loan.
The SBA started accepting applications from qualified small businesses and agricultural businesses on June 15, 2020. Initially, agricultural companies were not eligible for the loan.
Coronavirus Relief And EIDL
The Coronavirus Aid, Relief, and Economic Security Act (the "CARES Act") bolstered EIDL. The act expanded access to EIDL and reduced the time required to get the funding.
Purpose Of EIDL
SBA instructs that the loan should be used for working capital, accounts payable, paying fixed debts, and other bills that would have been paid during the ordinary course of business.
Business' Eligibility
A small business is a business that has a maximum of 1,500 employees. Such companies, whether sole proprietors, independent contractors, or private non-profit organizations, can apply for the loan.
Application Process
The application can be faxed or emailed. However, SBA recommends an online application. There is no fee for loan applications under $25,000. You may have to pay $100 for applications above $25,000.
Loan Approval Conditions
You do not need a personal guarantee for a loan up to $200,000.
Loan requests for less than $25,000 do not require collateral.
Credit score determines approval.
SBA will review your business tax records.
Provide a year-end profit-loss statement and balance sheet of the tax year if tax returns have not been filed yet.
Submit the tax returns of other businesses also to prevent process delay.
Use the same contact information as what you supplied in your federal tax returns.
Provide ownership percentage and tax ID or social security number of all partners.
Contact SBA
The page with the loan application number is the acknowledgment of the submission. There will not be any communication from the SBA office on your application. However, you can contact the SBA's customer care number at 1-800-659-2955 or email [email protected].
Typically, the loan is disbursed within three days of EIDL application approval.
We are sorry that this post was not useful for you!
Let us improve this post!
Tell us how we can improve this post?