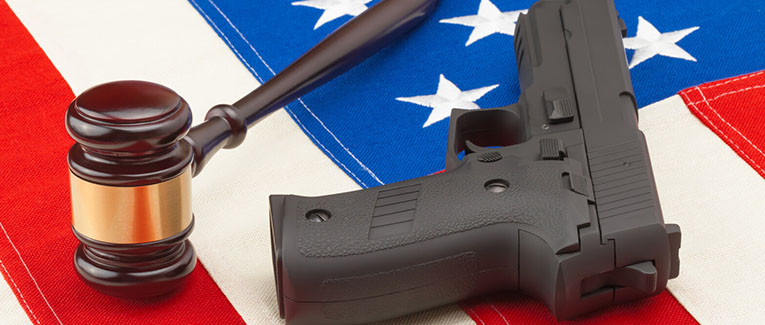 Among the few realities that didn't make headlines in 2020, yet deserving of public debate, is that the U.S. guns and ammunition market boomed when almost every other industry struggled.
The laxity of gun laws in the U.S. is a massive cultural shock for newcomers who were not aware of this before they landed in the country.
The ease of availability of firearms in the U.S. is not a big secret. The country is known to be quite lenient with gun control and regulations.
This has always been a big political debate. If guns are strictly controlled in the country by barring the citizens' right to bear arms, they will be unable to defend themselves.
Who is Allowed to Purchase Firearms?
U.S. citizens, U.S. nationals, and lawful permanent residents of the U.S. (green card holders) are eligible to legally purchase guns in the U.S.
Non-immigrant visa holders can purchase guns in very specific circumstances, such as for lawful hunting or sporting purposes, an official of a foreign government in specific situations, or a foreign law enforcement officer of certain countries. Other non-immigrant visa holders such as tourists (B-1/B-2 visa holders), temporary workers (H and L workers and their dependents), as well as students (F, J, and M visas), and other non-immigrants are generally ineligible to purchase firearms in the U.S.
The following points will help you understand whether or not you are eligible to purchase and possess a gun in the U.S.:
Only citizens, U.S. nationals, and lawful permanent residents in the U.S. can purchase guns freely. This is subject to local, state, and federal restrictions.
Non-immigrant aliens that are not lawful permanent residents can't purchase guns in the U.S. They can borrow or rent a gun, but they can't purchase one. However, there are exceptions if you need the gun for law enforcement purposes, hunting, and temporary import/export (for something like a non-immigrant bringing his own equipment to participate in a hunting or shooting competition). Except for hunting, these exceptions are extremely difficult to qualify for.
If you're a non-immigrant and possess a valid hunter safety certificate in your state of residence, you can buy a gun. You will have to prove the said residency and also prove that you are purchasing the firearm for hunting purposes.
You will be asked to explain what you intend to do with the firearm. You may be federally cleared and meet the purchase requirements for buying a gun, but the local and state governments hold the power to permit or deny a non-green card holder to buy weapons.
Anyone on a tourist or visitor visa can't buy a gun, either. If they don't meet the residency requirements for purchase, they are unable to buy guns.
By moving to a different state, a green card holder loses their eligibility to purchase a gun for 90 days. This is because state law requires them to show 90 days of continuous residence in the state.
Don't even try to illegally buy a firearm in the U.S. The police are very strict with non-citizens bearing weapons illegally.
If you are undocumented, you aren't allowed to possess, purchase, or transport guns in the U.S.
What is Required to Buy Guns as a Non-Citizen of the U.S.?
There are documents that you may be required to furnish that identify whether you're a documented alien or not. You are required to provide proof of one or more of the following to buy a gun:
The United States Citizenship and Immigration Services Number (USCIS number)
Alien Registration Number (AR number)
Alien Number (A-Number)
Who is Restricted From Buying or Possessing Firearms in the U.S.?
The following people can't buy guns in the U.S.:
Undocumented immigrants
People temporarily visiting the U.S. on non-immigrant visas (like those in B, F, H, J, O, or L status)
Dishonorably discharged military personnel
Fugitives and people deemed a danger to society
Patients involuntarily committed to mental institutions
People found guilty of unlawfully possessing or using controlled substances within the past year from the intended date of purchase of firearms.
People with prior felony convictions, including a prison sentence of more than one year
What is the Minimum Age to Buy a Gun in the U.S.?
The Gun Control Act (GCA) of 1968 hasn't revised much of the Second Amendment to the U.S. Constitution, the right to bear arms. The act regulates the sale of firearms at the federal level. It requires all legal residents and citizens to be at least 18 years of age to purchase shotguns or rifles and ammunition. However, to buy any other firearms, you need to be 21 years or older.
Who Regulates the Sale of Firearms in the U.S.?
The Second Amendment provides for "the right of the people to keep and bear arms". Both state and local governments regulate whether citizens can carry guns in public. The federal government sets the laws for who can possess and purchase firearms. Specifically, the ATF (the Bureau of Alcohol, Tobacco, Firearms, and Explosives) enforces the GCA.
End Note
You may not find this information relevant immediately upon moving to the U.S. But keeping in mind that you have plans to settle in the U.S. for at least the next few years, this information can come in handy in the next 5 years or so. Being aware of the specific norms and rules can give you an advantage. As long as you follow these rules and know about them, you will be able to buy a gun in the future without any undue hassles.
We are sorry that this post was not useful for you!
Let us improve this post!
Tell us how we can improve this post?