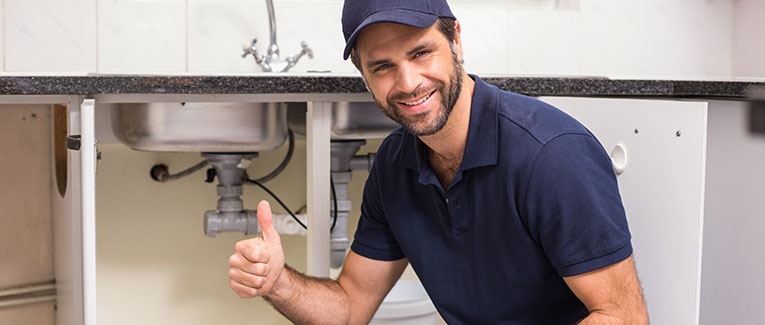 The terms "tradespeople", "tradesperson", or "tradesmen" refer to the handymen who renovate, build, and fix your home. They usually aren't immediately available, so we suggest you book their services in advance.
You will encounter many tradespeople with a variety of origins in the U.S. The cause of their immigration—possibly the same as yours—is to seek a better standard of living.
Be sure that the prices for labor and materials are set in advance. Haggling can be an option, but it is also a good idea to first compare multiple quotes from several tradesmen or companies and make the best choice for your project.
Unlike other countries, where labor is cheap and readily available, it's not the same in the U.S. Tradespeople in the U.S. have a higher wage rate than their international counterparts.
Where Do I Start?
If you already know your neighbors or fellow expats in your community, seek referrals from them. If you don't know anyone around your home, check out these websites:
You may directly visit them or call the phone numbers listed on any of these sites. Before you secure their services, keep these guidelines in mind:
Be specific. Try to get everything down in writing, down to the last detail. Make sure to check the costs as well whether they are registered with VAT.
Your hired workers should have liability and worker's compensation insurance. Ask them for proof if they don't offer it on their own volition.
Set up a payment schedule. Work will go on for a while, so do not pay the full amount at once. It will help you pay off your bills easily as well.
Work ethics and standards will differ between companies. Make sure to look at reviews before you settle for one.
Also, consider inspecting your household appliances. As a fresh immigrant, the chances of you ending up living in cramped quarters is higher. If there are costly appliances installed, taking out insurance for them would be a good idea.
Try Local
Your home's infrastructure and climate will have a lot of influence on the mechanical and electrical mechanisms inside your home. A local tradesperson will be aware of them and work more efficiently.
They will also know the best places to source raw material. Supporting local businesses is good for your community. They will do their best to match the industry standards in their line of competition.
The Charges
You should make a note of what needs work beforehand in your home. This way, you can get everything done from a single business in one go.
You pay for labor by the hour, as well as the calling cost of the builders and the building materials (or construction parts). The calling cost is usually within $100.
By the time they finish work, you need to settle your bill. Make sure to set up the payment schedule accordingly.
When to Doubt a Tradesperson
This section is only if you seek tradesmen from potentially unreliable sources, such as a flier on the street or word-of-mouth.
Workers won't be readily available unless you book them under "urgent". If they are immediately available, then that's your first red flag to suspect lower-quality work (or even a scam)—especially if you choose a single person to work on your home.
The responsibility to check their credentials is on you. Usually, they offer their credentials on their own, but if they don't, you should ask for them.
They have to be legally qualified for their job. You don't want to be liable for a non-qualified person who might not have insurance. They might leave you with botched-up work, which might cost you more to repair in the future.
It's natural to mistrust a stranger in your home, especially the ones who you employ.
Don't hover; let them do their work. Tell them everything they should know before they start the work. You can always linger in the adjacent room for your own sake in case they need something.
Use your discretion, and compare a few services before settling for one.
We are sorry that this post was not useful for you!
Let us improve this post!
Tell us how we can improve this post?