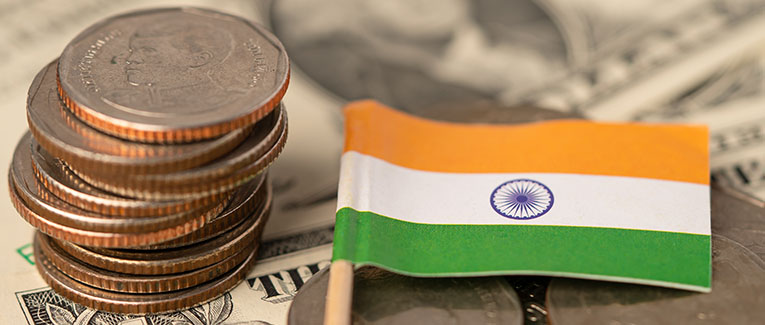 The U.S. is home to a large Indian population, many of whom are students, job seekers, migrant workers, or just casual visitors. But the matter of bringing money to the U.S. from India troubles everyone. You might want to send or bring money for the payment of college fees, medical treatment, visa fees, foreign investment, or a monetary gift to your friends and family.
But when you're aware of the basic rules of foreign exchange, it becomes an easy task for you. According to RBI guidelines, you can't carry more than Rs. 25,000 in cash (about $340) per person when traveling abroad. And converting cash (banknotes, coins, and checks) into foreign currency is costly. Thus, carrying a large sum of money directly to the U.S. isn't an option. The best way is to opt for foreign exchange, or forex.
Under the Liberalised Remittance Scheme (LRS), a resident Indian can transfer funds of up to $250,000 per fiscal year (April-March). Although this process can be a bit tedious, if sent for the correct purposes, the transaction can be hassle-free.
When you send money internationally, you should consider these two things before trying any method of transaction:
How much money will the recipient get?
How much time does the process take?
Best Ways to Transfer Money
Wire Transfer

This method is also known as the SWIFT Transfer (Society of Worldwide Interbank Financial Telecommunication). SWIFT connects banks from across the world in a network and allows them to share transaction information between them securely.

Indian banks offering SWIFT service include Axis Bank, PNB, Yes Bank, HDFC Bank, SBI, etc.

Visit your bank and fill out the SWIFT transfer form. In this, you'll have to add details regarding your bank account and the bank details of the recipient.

You may also need to produce an additional document to prove the purpose of your international transaction. The money will be debited from your account and credited to the beneficiary's account within 72 hours. Keep in mind that you'll have to pay additional transfer charges.
Foreign Currency Demand Draft

Be aware that this method is the slowest of your options, by far. However, on the plus side, it will relieve you of hefty transfer charges. So, if you're not pressed for time, this is the best option for you.

Get in touch with your bank, and ask them to prepare a demand draft. You'll be asked the amount and the bank details of the account holder.

The bank will prepare a demand draft, which you can send to the person in the U.S. via post.
Online Money Transfer

In this advanced age of technology, it's possible for you to transfer your money from the comfort of your home. Several companies are dedicated to foreign exchange. If you don't have any knowledge of the workings of foreign exchange, this is the best method for you. Your company will handle all the hassles of transactions. All you need to do is provide valid details and information, and the amount you want to transfer.

Companies offering online money transfer services include Remitly, TransferWise, Western Union, BookMyForex, ExTravelMoney, and Remitout.

You can also opt for Bitcoin transactions to avoid paying hefty fees. But make sure you have broad experience in the workings of Bitcoin transactions. Without it, this method is not a good option for you.
Summary
Transferring large sums of cash money (more than Rs 25,000) out of India isn't allowed as per the guidelines of RBI. So, the best way you can bring your money to the U.S. is by opening your account on your unexpired passport and then asking someone from India to transfer money to it. You can also transfer money to your friends and family before moving to the U.S.
We are sorry that this post was not useful for you!
Let us improve this post!
Tell us how we can improve this post?