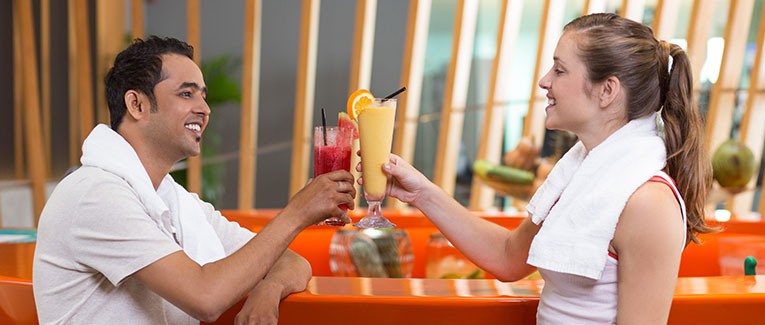 Americans are hard workers, but they know how to enjoy life, as well. They are very particular about planning for their weekends. They make it a point to get away every once in a while with their friends or family. Moreover, since the U.S. is such a vast country, there are many options when it comes to getting away for a leisure trip.

Below, we will discuss leisure activities in the U.S. in two broad categories.
Leisure options in your routine
Americans will find a way of relaxing even during a busy weekday, and they will make it a point to unwind at the end of the day or the end of the week. Here are some things to try out.

Going for a drink: This is a part of an average American's daily life. A group of people, or even if one is by themselves, will head for the nearest bar for a drink. Beer is the drink of choice on such occasions, with vodka and tequila being close seconds. Taking shots together is a popular idea of having fun, but this is more of a weekend activity than a weeknight one.

If a group invites you along for a drink, then you should go with them, unless there is an emergency. Even if you don't drink alcohol, it's still a chance to hang out with your friends and sip at a non-alcoholic beverage.

On game nights, this activity becomes even more popular. Almost all bars are packed to capacity, and most have a big-screen TV (or several) so patrons can cheer on their team of choice.

Holding a Barbeque: Barbeques are very popular during the summers when the weather is pleasant. They can be organized in someone's backyard or in a community park.

Children, especially, love barbeques because they get to run and play outside. If you are invited to a barbeque, bring some coleslaw or beer with you to contribute.

A wide range of steaks, sausages, kebabs, and hamburger patties are grilled on an open fire, and everyone comes together over food and drinks.

Going Fishing: Those who want to stay away from the crowds prefer going fishing instead. This is a very popular activity, and many Americans have lakeside cabins and boats themselves. They can go away for the weekend with a picnic basket and enjoy their free time in the beauty of nature.

If someone invites you on a fishing trip, you should consider it a sign of great courtesy and friendship, because Americans think very highly about fishing.
For visitors, travel, student and other international travel medical insurance.
Visit insubuy.com or call 1 (866) INSUBUY or +1 (972) 985-4400

Leisure option for the weekends or longer vacations

Camping under the stars: As idyllic as the American suburban life may seem, sometimes an escape is needed. This can be best experienced when you go camping. Families in America will leave their busy urban lives behind for the weekend and head to the woodlands or forests outside the city.

This activity is most popular during the summer, and the children look forward to this especially. It is a great way to get exercise. You will see Americans investing in camping equipment like tents, boots, and all kinds of hiking gear.

There are camping sites all over America. Anyone can construct a tent and stay there for a couple of days while exploring the surroundings. Sometimes a permit or a reservation is needed, so call the owner of the campgrounds before showing up with a trunk full of camping equipment.

Hiking through forested trails: There are plenty of trails crisscrossing the U.S. You will come across several backpackers on them. Most high-school or college students will get away during their summer break and go hiking in groups. It is a great way of spending time in the lap of nature and giving the body exercise.

If you have shifted to the U.S. and you are invited to a hiking expedition, then you need to be careful of bears. Bears can be quite common in the forests and hills of some parts of the U.S., and you should especially stay safe during the night.

Heading for the beach: One of the best ideas of traveling in the U.S. is to head for the beach. Since temperatures in the U.S. can dip well below freezing during the winter, Americans bask in the bright sunshine during summer as much as they can.

You will see hundreds of families heading to the beaches of Miami and Hawaii. Other beaches are also almost full during the summer. Resorts and hotels on the beaches are booked months in advance, and some also have permanent booking arrangements with the resorts.

You will find hundreds of Americans sunbathing and enjoying a swim in the warm waters. If you are invited for a beach vacation with a family, be sure to carry lots of sunscreen and bathing suits.

Surfing on the waves: This is a part of the beach vacation, and those who know how to surf will likely spend the entire day out on the waves. You will see several parents teaching their kids how to surf.

Riding the waves has its share of excitement, and the beaches are packed with surfers during the surfing season. Those who live in inland America will make preparations for their surfing trips weeks or even months in advance.

Americans enjoy other kinds of water activities as well, especially those who cannot make it to the beach. Some other popular options include kayaking, sailing, or a relaxing day at the lake.

Skiing on Slopes: This is a popular winter activity, and many families head out to ski resorts during winter. It can snow a lot in the higher altitudes, and skiing is a popular activity. Ski resorts are booked months in advance ahead of Christmas and New Year's, when many families come together for the holidays.

Colorado, Utah, and Vermont have some of the country's best ski resorts. Other activities like snowboarding are also popular.

There are other leisure activities in America which are arranged around various holidays. There are fireworks during July 4th (U.S. Independence Day) celebrations, and people gather outside their homes to look at them. There are Easter egg hunts in March and April. Children go trick-or-treating on Halloween. There are cake- and cookie-baking festivals around Christmas. Balls and parties are organized to bring in the New Year.

These activities allow them to relax and come together as a community at the same time. Being a part of these activities will make you fall in love with the American way of life.
For visitors, travel, student and other international travel medical insurance.
Visit insubuy.com or call 1 (866) INSUBUY or +1 (972) 985-4400

We are sorry that this post was not useful for you!
Let us improve this post!
Tell us how we can improve this post?