Planning to move temporarily or permanently to the U.S.? Just landed there on a work assignment for a couple of years, or maybe more?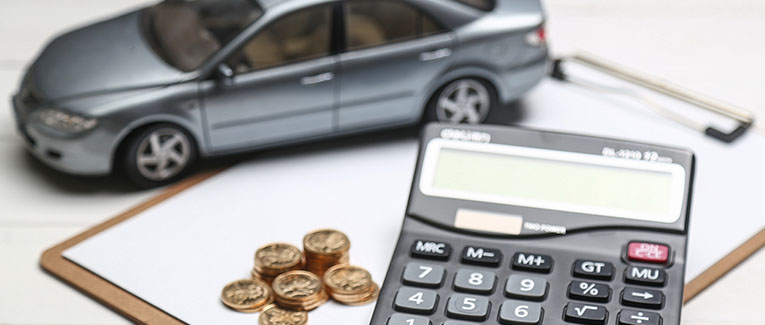 In any of these cases, you'd need to get a car to keep your mobility unhindered.
Auto Insurance Is Mandatory in the U.S.
Car insurance is mandatory in all states of the U.S., except New Hampshire and Virginia. You don't need to have auto insurance to drive a car in New Hampshire; however, the state laws require you to be "financially responsible".
To be financially responsible implies:
If anyone gets injured because of your driving, you have to compensate them.
If you damage your car or any other property while you drive, you have to bear the financial responsibility for the necessary repairs.
Virginia offers an alternative to auto insurance. You can pay a fee of $500 to the state's Department of Motor Vehicles for an uninsured vehicle.
It is illegal to drive without auto insurance in all other states. Insurance norms vary from state to state, and different states have varying standards for minimum auto insurance coverage. Ensure compliance to remain on the right side of the law.
Car Insurance Can Be Expensive
The average cost of car insurance in the U.S. is $1,348 per year, which comes to $112 per month.
The average living cost per person per month in the U.S. is around $1,100. If you are alone in the U.S., your minimum car insurance cost comes to be about 10% of your living expenses.
If you find that too expensive, read our tips on ways to save money on your car insurance.
How To Lower Your Car Insurance Premiums
Do some research before you buy your car. Remember that bigger cars will attract higher premiums. Buying a smaller car is one way to get cheaper car insurance.
Never forget to compare plans. Comparing policies is a good starting point to reduce your car insurance premiums.
Check if you can become part of a group insurance plan. That also is a means to save money on car insurance.

You might qualify for an insurance plan for multiple vehicles and/or drivers. Joint car insurance is also possible with people related to you by blood or marriage that live in the same household.

Ask your agent for such options.
Sticking with the same company for different insurance needs is one way to lower your car insurance premiums. Many insurance companies offer discounts if you purchase two or more insurance plans from the same company, such as home and auto insurance.
Hunt for other discounts. There are companies that offer special discounts to drivers who have not had any accidents, speed violations, etc. for a specific period of time.

Some insurance companies offer a discount for low mileage. Others offer a discount if you pay annually instead of every month.

There are special "good student" discounts for young drivers, also. Discounts may also be available if you opt for e-bills, etc.

Talk to your agent about all the possible special discounts available.
Take a defensive driving course. There are insurance companies that offer special discounts for drivers holding an approved defensive driving certificate.
Eliminate coverage aspects that you may not need. You can make your own anti-theft arrangements and eliminate that from your auto insurance plan, for instance.
You can increase your deductibles to reduce your premium. However, remember that you'll have to pay for everything that you include under deductibles.
Before you leave…
Your premium is partly dependent on your location. That is something you have no control over. Also, the state minimum may not be enough. Talk to your agent about it to understand it fully and match that with your personal needs.
A catch-22 situation is that higher deductibles imply a lower premium. However, that also means higher out-of-pocket expenses in case of any mishap.
We are sorry that this post was not useful for you!
Let us improve this post!
Tell us how we can improve this post?