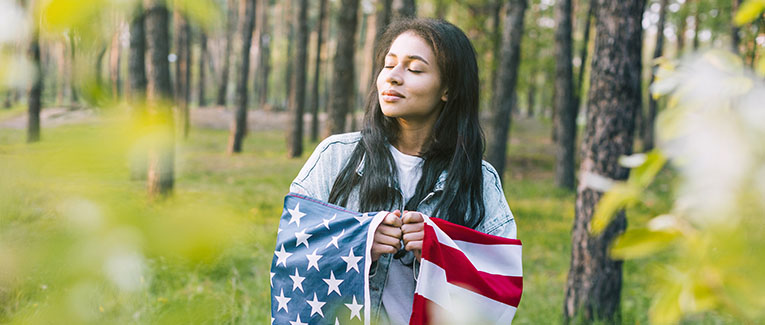 We have all come across the quintessential Indian characters while scrolling through American television shows and movies. From Cliff Patel in "Silver Linings Playbook" to Rajesh Koothrapalli in "The Big Bang Theory" to Apu Nahasapeemapetilon in "The Simpsons", television has always stereotyped Indians. This stereotyping in popular culture has harmed the collective American psyche, and it often leads to unkind or abusive behavior directed towards immigrants.
Many, many Indians have made the U.S. their home. Thousands of IT professionals, students, and scholars move to the U.S. every year. The past few years have been perhaps one of the darkest periods in U.S. history. There have been frequent reports of attacks on people of color and immigrants. In 2017, Harnish Patel was shot to death outside his home in Lancaster, South Carolina. He had been living in the U.S. with his family for 14 years. In February 2017, Srinivas Kuchibhotla and Alok Madasani were attacked outside a bar near Kansas City. The shooter reportedly yelled, "Get out of my country."
However, November 2020 marked a shift in the socio-political paradigm in the states. Kamala Harris, a woman of Indian descent, was elected to the office of Vice President of the United States.
Throughout the election, the Joe Biden-Kamala Harris ticket discussed plans to reverse the trend of recent years, which could help those affected by green card suspensions and the H-1B Visa ban. Further, Biden has stated that every scholar who has completed a doctorate from a U.S. university should be eligible to receive a green card. He said, "Losing these highly trained workers to foreign economies would be a disservice to our own economic competitiveness." If his words are put to action, it would mean a new dawn for Indian immigrants in the U.S.
Indians With Student Visas or Work Visas
As an Indian student at a U.S. university, you will probably not encounter any out-of-the-ordinary safety concerns. Universities pay extra attention to the well-being of international students. If you come across an unfavorable situation, immediately contact your university or workplace's Human Resources department or the helpline for foreign students. If you ever find yourself in a situation where you feel threatened or unsafe, immediately call 9-1-1.
Tips to Stay Safe
If you go out with children, never leave them unattended. It is illegal in most states. Even if the shop is a few steps away and you can see your child from your car, do not risk it. You may face legal consequences.
If you live on the first floor (called ground floor in India) of your building, always keep your windows locked to avoid burglaries and assaults.
Do not ignore your mental health. Being away from home can cause anxiety, depression, and stress disorders. Seek professional help if you feel like your mental health is getting out of hand.
Seek legal advice if you have problems understanding the parameters of your visa. Violating the terms and conditions of your stay in the country—knowingly or unknowingly—can lead up to imprisonment and/or deportation.
Do not offer food or drink to children or pets without seeking permission from their guardians first.
Always make sure that you have health insurance. If you are not insured, treatment at a hospital can take a heavy toll on your budget and potentially cause you even more stress. Insubuy is a reputable international insurance broker whose licensed, experienced representatives can help you find the plan that meets your needs.
We are sorry that this post was not useful for you!
Let us improve this post!
Tell us how we can improve this post?