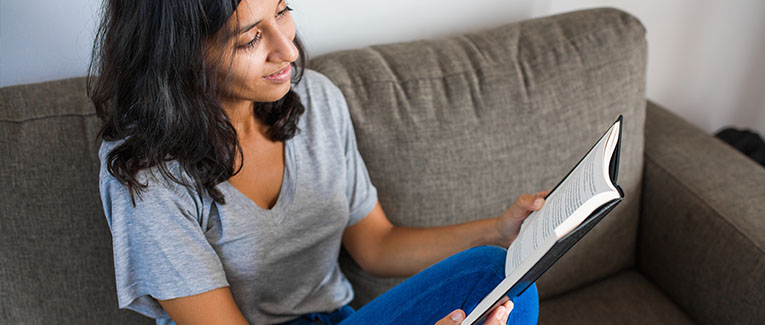 If you are reading this article, then maybe you're looking at going back to school for one reason or another. The U.S. has seen to the needs of adults who are looking to educate themselves and learn new skills.
Learning and Getting Better at English in the U.S.
Arguably, the biggest concern for any newcomer to the U.S. is their English language skills—or lack thereof.
English language proficiency becomes very important when traveling anywhere in the world, but especially in the U.S. The English as a Second Language (ESL) program was developed for those who are not comfortable communicating in English.
Two of the most common ESL programs in the U.S. are the Intensive English Program (IEP) and the American Language and Culture Programs (ALCP). Before choosing between one of these courses, you need to understand the main points of difference between them:
IEPs are mainly useful for personal or professional advancement, not for academic credit.
ALCPs are taken as a part of university or college programs in the U.S.
Anyone can take the IEPs, regardless of their ability to communicate in English. But to succeed on the ALCPs, you would need to have an intermediate English proficiency even before enrolling in the course.
Many of you might not be struggling with English. Your issue might arise from having foreign clients who do not do well in English themselves. You might wish to learn another language besides English in order to communicate more productively.
If you are looking to learn French, you must look into the TCF, Test de Connaissance du Français. This test can be taken for personal, academic, or professional reasons. It gives you the best framework for learning this additional language and boosts your efforts by increasing your overall development in speaking, reading, and writing the language.
Similarly, there are other programs for other frequently spoken languages:
Spanish: Diplomas de Español como Lengua Extranjera (DELE)
German: The European Language Certificates (TELC) Deutsch
Mandarin (Chinese): Hànyǔ Shuǐpíng Kǎoshì (HSK)
Japanese: Japanese Language Proficiency Test (JLPT)
General Education Development (GED)
For those of you who were not able to complete high school, there's hope: the General Educational Development (GED) certificate. A GED certificate serves as the equivalent of a high-school diploma in the United States.
In this course, students learn science, social studies, mathematical reasoning, art, and English language, which includes reading and writing. This course is followed by an exam for you to get your certificate.
GEDs are the most widely accepted academic credentials across the U.S. Community colleges and institutes offer Adult High School diplomas to help prepare for Adult Secondary Education.
College Level Examination Program (CLEP)
This is a rather clever concept. It awards the knowledge you possess without minding the source. The knowledge could be gained through school, college, work, outside research or study, or simply one of your many life experiences. You do not have to enroll for a college course for college credits.
If you're looking for some more tips and tricks before you head to the nearest test center, visit the College Board website. It's a not-for-profit organization that was established to increase public accessibility to higher education.
If you've come to the U.S. with a partner or spouse who was hired by the government, then you are in for a delight. The Professional Development Fellowship program is designed to help you gain and polish your professional skills. Simply get in touch with the Community Liaison Office (CLO) to get guidance to reap the benefits.
Whether you want to improve your proficiency in English, get a high-school degree equivalent, advance your career, or just learn for self-enrichment purposes, the U.S. has plenty of scope for adult education. As they say, learning is not age-specific, so pick up that course that you have been eyeing for a long time.
We are sorry that this post was not useful for you!
Let us improve this post!
Tell us how we can improve this post?