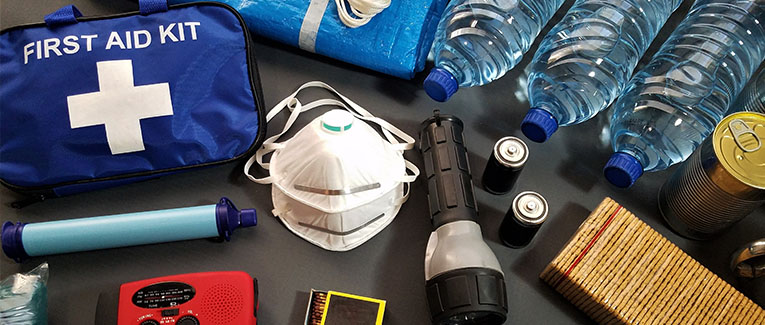 When you're in the U.S., you're equally exposed to the best of luck and the worst of misfortune.
There have been 115 "billion-dollar disasters" in the U.S. during the decade from 2010–2019, according to the National Centers for Environmental Information. The country has a diverse landscape. This also means the U.S. is ravaged by every kind of natural disaster known to mankind, including hurricanes, floods, landslides, windstorms, thunderstorms, and wildfires. Read on to know what to do if you find yourself affected by a natural disaster.
How to Prepare Yourself for A Natural Disaster?
You can always reach out for assistance after a natural disaster. However, sometimes disasters are so sudden and severe that it takes some time for help to reach you. Avoid panicking, and keep these suggestions in mind.
Read Up
If you are new to a place, read up on its climate and weather. Research what kind of disasters your region is prone to. Look for regular updates on the weather from a trusted government website. If you see an alert, start preparing. The next steps will guide you on how to prepare in advance for a natural disaster.
Stock Food and Medicines
If you see a weather alert, keep food items and medicines stocked for at least a week. Chances are you could be trapped in your home. It is best to keep this worst-case scenario in mind while preparing for surviving a natural disaster.
Look for A Safety Hideout
In most cases, local authorities evacuate buildings before a natural calamity. However, sometimes disaster hits before there is enough time for evacuation. Make sure that you have a hideout in your home, like a basement. If not, contact your neighbors. If you know a natural disaster is imminent, vacate your building and move to a safer space.
Prepare an Emergency Kit
Build an emergency kit, and keep it where you can grab it easily. Some good stash spots include near your front door or inside your car. Your kit should contain medicines, female hygiene products, cash, copies of insurance policies, photocopies of personal documents, and everything else you consider essential.
Prepare for Power Outages
Natural calamities often result in prolonged power outages. Keep candles, emergency flashlights, and extra batteries stocked in your home. Charge your power banks. It is also a good idea to keep cash in case ATMs are out of service.
Seeking Assistance During A Natural Disaster
The federal government and state governments help residents in case of a natural disaster. The following is information worth knowing:
After a natural calamity, the President can declare your area a natural disaster zone. If that happens, you can get financial assistance from the government. Disaster relief can include food, tax relief, and concessions for damaged property.
If you lose your job as a result of a natural calamity, you will be eligible for unemployment benefits. Contact the Disaster Unemployment assistance to check your eligibility status.
If you are in immediate need of shelter, reach out to the American Red Cross or Salvation Army.
If your business is affected by a natural disaster, reach out to the Small Business Administration (SBA). SBA, in collaboration with FEMA, has provisions to offer loans to those whose businesses have been affected by a natural calamity.
Contact your state's Emergency Management Agency if you are in need of anything else, like expenses for child care or medical help.
When in the middle of a disaster zone, it is best to find refuge and wait until help arrives. If communications have not been disrupted, you can always call 9-1-1 for emergency help.
We are sorry that this post was not useful for you!
Let us improve this post!
Tell us how we can improve this post?