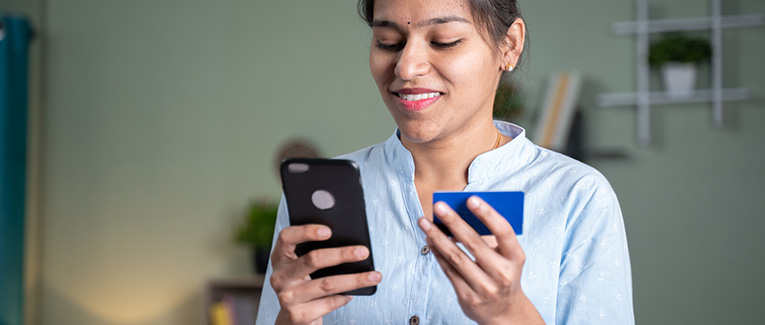 You can use prepaid calling cards to make local, long distance, or international phone calls. Calling cards from many different companies are available at convenience stores, retail stores, or grocery stores. They come in various denominations, such as $5, $10, and $20. Store attendants usually require cash payments for calling cards.
To make a phone call using a calling card, you typically have to dial a toll-free number, enter your card number and/or PIN, and then dial the phone number. Some cards let you bypass a few of these steps.
Many good calling cards give you voice prompts at every step. The prompts provide information about the number of minutes left, dollar balance, or alert you just before you are about to run out of calling time.
Beware of calling cards that offer very cheap rates. They typically have many added fees or connection charges, the toll-free number may always be busy, and the voice quality may be poor.
Tips
Follow these general tips when selecting a prepaid calling card:
Find out the rate per minute. These rates may be different for long-distance calls within the United States and different for each country.


If you are planning on using the calling card to mostly call the same place every time (let's say to India), find out how many minutes you will get for a given denomination amount.


Find out the rounding denomination. Is it one second, 6 seconds, 1 minutes, 3 minutes?


Is there a minimum number of minutes charged every time you call?


Are you charged just for the talk time or also for the ring time?


Are there any connection fees?


Is there any surcharge or any additional fees for each call?


Is there any monthly fee?


Is there an expiration date, even if there are minutes left on it?


For visitors, travel, student and other international travel medical insurance.
Visit insubuy.com or call 1 (866) INSUBUY or +1 (972) 985-4400

Is there a toll-free number available to use the calling card?
There may occasionally be multiple options available. You can either use a toll-free number or a local number. If you use a local number, per minute rates may be lower than if you use a toll-free number.


What are the customer service hours?


Is the card rechargeable? If yes, will the per minute rate be what you originally paid? Will there be any kind of charges every time a card is recharged?


If you are not familiar with the calling card company and you are buying it without someone's recommendation, buy the card of the least denomination to try it out. If you are satisfied, you can always buy a higher denomination card later.


If possible, avoid buying calling cards at the airport. They usually give less talk time compared to what was promised for the amount paid.
Indian Rupee Calling Card
Prepaid calling cards specially designed for overseas travelers are available in India. Buy the card in rupees before leaving India. While abroad you can use the card by dialing the international toll-free number, entering your unique PIN, and then keying in the number you want to reach. The cards come in denominations of 20, 40, 60 and 100 units – a unit equivalent to one minute of call time in the U.S. They are available through distributors, travel agents, and money changers. The card is valid for 12 months from the date of purchase. Every time you make a call, you are informed of the remaining units.
We are sorry that this post was not useful for you!
Let us improve this post!
Tell us how we can improve this post?