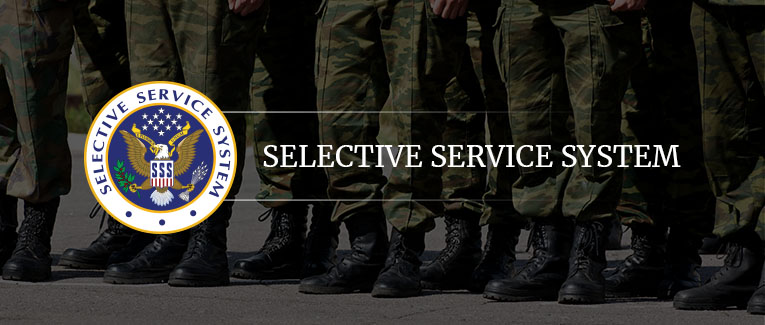 If you are imagining a horror scene of warfare, that's not necessarily what signing up for the Selective Service entails. You will have to serve if you do get called out to war, but that's unlikely to happen anytime soon.
The Selective Service remains compulsory only for men in the United States, whether they are permanent residents or foreign nationals awaiting a green card.
As to why this is the norm, you can thank the complexity of the U.S. law-making and amendment process. To understand the complexity, you would need to read up on U.S. political structure. Suffice it to say that passing an amendment to a law in the U.S. is arduous and, in true democratic form, requires majority votes before ratification.
Here's a short history…
By now, Selective Service probably sounds like a scary knell waiting to shatter your life. We won't sugarcoat it for you; there is a remote possibility of exactly that happening.
The Selective Service System dates back to World War I, when it was introduced to address the need for manpower in the war. A military draft containing the names of all men of eligible age (discussed later in the article) then chooses the required number of men through a lottery system.
This practice hasn't changed and continues to be constitutional. The draft does not exist currently, and serving the military has become voluntary. But, if the U.S. does go to war, this draft can be reauthorized, bringing enlisted men to the battlefield.
The Selective Service Act board continues to oversee everything, including conscription.
They handle deferment pleas and registration problems, among other issues, in case of a draft.
Who needs to sign up?
Age matters if you were born a male. Most men between the ages of 18–25 are legally required to sign up for this. As an immigrant, you need to register within 30 days of arrival in the country.
Women were never required to register for the Selective Service, and they still aren't required to do so, even today.
Gender identity won't stand in the way of registration, especially if you were born with male anatomy. Females at birth are exempt from registering.
Exceptions
There are exceptions, and most are dire cases that limit your ability to function as a normal person:
Men with special needs and those with disabilities don't need to register. This exception only applies if such men have this affliction before they turn 18. This exception also applies to men between 18–26, who continue to be hospitalized for 30 days or more—that is, until they turn 26.
Men who are bound to an institution or their home and can't leave without medical assistance.
Men holding non-immigrant visas (student, visitor, tourist, temporary workers, diplomatic).
To qualify for any of these exemptions, you must provide proof. You don't need to worry about being sent away to war; the war needs to take place for the Selective Service to start enlisting men. You may apply for deferment when called to serve.
For more information about exemptions and exemption requirements, click here.
How to register and what the procedure looks like
You can register online, or you can download the form and mail it to the address printed on it.
You may also get the registration form from the post office. If you are 18, search for a teacher or staff member who is a designated Selective Service registrar for help. You must register within 30 days of turning 18.
Men over 26 are not off the hook. Men under 31 years of age applying for naturalization need to submit the Status Information Letter (SIL). You must submit a copy of it with supporting documents.
Mail it to: Selective Service System
ATTN: SIL P.O. Box 94638
Palatine, IL 60094-4638
Do have a look at this document if you are over 31 years of age. It's just a precautionary measure in case your USCIS examiner requests a SIL.
If you do this online, it takes three weeks to receive confirmation. If you sent it by mail, you should hear from them within about 90 days.
A replacement card is also offered in case there any errors in your personal details. Make sure you update the authorities on any changes that take place during your enlistment years.
Let's take you through a mock draft situation.
Suppose that the U.S. Congress declares war. The draft we mentioned earlier becomes active, calling men for duty.
Here's where it gets a little exhilarating, if you will, for choosing the men. It's a random lottery system, and men get picked through sequential birth years.
Suppose you are 18 and are chosen in the lottery. You need to drop any engagements you might have and report for inspection. Physical, mental, and moral fitness get tested before you are officially drafted into service.
If you don't qualify, depending on your condition, you can get incorporated into a non-combat position in the armed forces or be excused entirely.
What happens if you don't register?
The Selective Service System operates under the government. You will lose access to government benefits such as loans, sanctions, and even student financial aid if you don't register.
If that isn't enough to make you uneasy, it's illegal to not register if you are of age. Not registering is a violation of the Military Selective Service Act. You may face imprisonment for up to five years and a fine not to exceed $250,000.
The Hoaxes
As straightforward as this process sounds, misinformation is still making its way around the Internet that (tragically) people still believe. Hoaxes are a Pandora's box that can mislead anyone. Beware of these common falsehoods:
If you are an only child, you can't get drafted: This won't excuse you from registering. You are only exempt if one of your family members has died while serving in the military. That, too, is examined through an appeal when you get called for service.
Fake text messages saying that you have been drafted: You might receive such a text message during times of escalating tension between the U.S. and the Middle East (occupied by U.S. forces). Check the news and the official website to avoid traps. You will not be informed of your requirement to serve in the military via text message.
Being well-connected and/or not believing in war grants you an exemption: No. It doesn't. If you are eligible and fit, you will have to register to serve.
Sign up for it as soon as you can. It is a legal requirement, and failure to do so can result in serious consequences.
We are sorry that this post was not useful for you!
Let us improve this post!
Tell us how we can improve this post?