There are a lot of places online where you can sell used books. If you're looking to clear some room on your bookshelf, you can easily sell them from the comfort of your own home. The buyer's website will usually list the conditions that your books need to fulfill to be sold.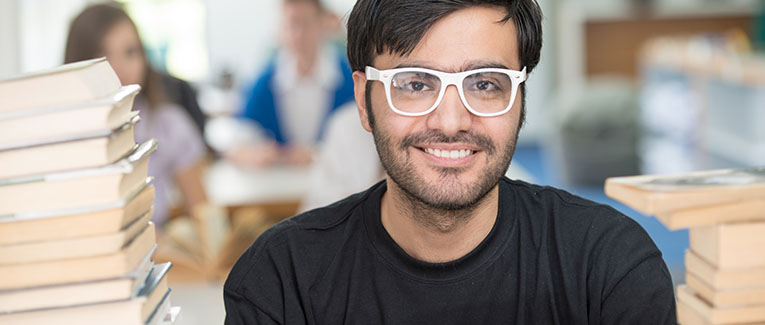 If selling online is out of your comfort zone, you can sell your books in person. Look for used bookstores that buy books, or just look for individual buyers.
Join popular social media sites like Reddit, Facebook, and Twitter. Popular groups for selling books will help you on Reddit and Facebook. Twitter is different; you need to tweet out details of the book and also the location.
The rest is on the buyers and a little bit of luck. We can't help you with that, but we can give you some pointers on how to sell online.
Let us guide you through some things you need to know for selling your book(s).
The Legalities
Some books are solely manufactured for sale in select countries. An infringement can cost you a hefty penalty under copyright law.
As a specific case, let's take a look at books meant for sale in India being sold in the U.S. Enter the "first sale" doctrine, which could fine you several thousand dollars.
This first sale doctrine has made it such that you cannot sell any book manufactured outside the U.S. In other words, selling and reselling books from other countries in the U.S. is illegal.
If you are unsure where the book came from, see if your local library has a copy, and see if they have additional information available on its origin. You can also look up the book title and edition on the Internet for further details.
Forgetting the ISBN Code
This is a unique 10-digit code on every book published after 1972. In books published after 2006, this became a 13-digit code. Make sure you do not forget to quote the ISBN code before putting it up for sale.
What if you don't know the ISBN Code? That would make it difficult to sell your book. It would also depend on the buyer. The ISBN is usually printed on either the book itself or on the copyright page at the beginning.
If you are selling to an individual who is unlikely to resell it, not knowing the ISBN won't be much of a problem. But resellers, especially online websites, will insist on the ISBN code for easy identification of the book.
For visitors, travel, student and other international travel medical insurance.
Visit insubuy.com or call 1 (866) INSUBUY or +1 (972) 985-4400

Condition of The Book
What category does your book fall in? Do check the book conditions set by your buyer. This is a determinant of the book's price.
This list is tentative, but it roughly covers most cases:
Unused: As fresh when you bought it. Not a page out of place and no signs of tamper. That would be an unused book, in mint condition.
Fine: A grade lower, this book falls into the "read but still has a fresh look" category. Dogears and tears don't fall under the fine condition.
Good: Worn and looks well-read, but it should not look shabby.
Poor: Readable, but worn and dilapidated. The pages should be intact, and if the binding is falling apart, the buyer should be aware.
Familiarize your buyer with any defects in the book(s), and do not resort to dishonesty. They will grade your book and price it accordingly.
Individual sites will ask for the fulfillment of different conditions before they can appraise your books. Make sure to meet them to avoid dealing with a re-packing or looking for another buyer.
Packaging your Treasures
Some buyers are very particular about the packaging. A shoddy packaging job might get your books rejected and sent back to you.
While we're on the subject, we would like to address rare copies, as well. If you have a collectible edition, email or text the buyer and discuss it with them. These ought to fetch you a higher price.
As a last resort, you can hold a yard sale. They are quite popular in the U.S., and social media will help you gain traction. It's a simpler alternative, and you can also bargain with your buyers here.
For visitors, travel, student and other international travel medical insurance.
Visit insubuy.com or call 1 (866) INSUBUY or +1 (972) 985-4400

We are sorry that this post was not useful for you!
Let us improve this post!
Tell us how we can improve this post?