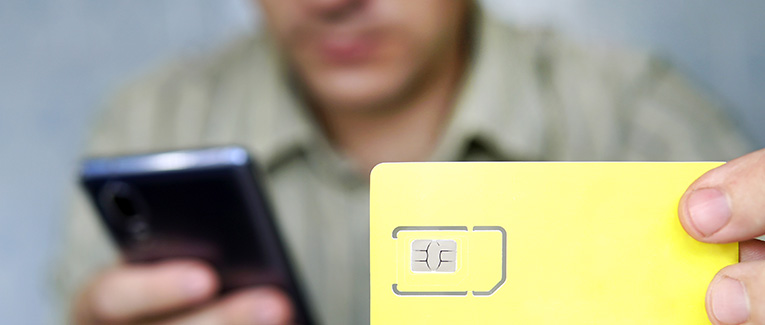 Your parents are going on their first U.S. trip for a well-deserved retirement vacation, or they're visiting family members in the States.
As you help them plan out this exciting journey, a practical issue arises: How will they stay connected locally and with you during their time abroad?
Choosing the right phone and data plan can be quite confusing. After all, there are so many options, each claiming to be the best.
But, fret not. This article breaks down the best sim card options for your parents on their U.S. trip.
Why do you need an international network connection?
It's not just for making calls and sending text messages. Having a functional phone and data connection is not merely a question of convenience; instead, it is essential for your parents' safety.
These are the essential services that they must have a sim card for:
Regularly checking in with you or other family members about their location.
Google Maps for navigation – There is an offline mode, but it is not very helpful during emergencies.
Translation – This is a lifesaver. If your parents are not comfortable communicating in English with authorities or at shops, an online translator is very helpful.
Ubers and mobility – Ride-hailing apps require an active phone and data connection.
Emergency calls – Ensure that your parents know how to contact local emergency services. It is best to prepare for any kind of situation by investing in a reliable phone connection.
What are your options?
1. Buying a sim card at the airport
This option is excellent for visitors to the USA. There are numerous kiosks of phone companies like T-Mobile, Verizon, AT&T, Airtel, and Matrix available right at the airport. So, they can purchase a prepaid sim card as soon as they land.
The operators will set up the connection and make sure that they are plugged in to the local phone network even before they step out of the airport. However, note that these options are typically more expensive than just walking up to a regular store and buying a sim card.
For example, buying an Ultra Mobile prepaid sim at the airport with unlimited international incoming and outgoing as well as 2GB data will cost you around $60.
2. Buying a sim card from a store
The other option is to find the nearest electronics store and ask for a prepaid international sim card. Any store like BestBuy, Office Depot, or a phone company store will be able to you with this request.
They will have to buy a sim card (usually for around $5) and set up a monthly plan. A regular plan for international calling, messages, and 4GB of data will cost approximately $40. Although this option is a little more tedious, they will save on extra charges.
3. Buying a sim card online
If your parents have a confirmed place of residence once they arrive in the U.S., you can consider buying them a sim card online. Go to the carrier's website and pick a plan that works best for them.
Enter the shipping address as the hotel or temporary residence where your parents will be staying. They can simply pick up the package once they arrive in the U.S. This option is great, since your parents will not have to make the effort of finding a store to purchase a sim card.
However, sometimes shipping can be delayed, so there is a risk of going without a local sim card for a couple of days.
4. Best local plans
Alternately, they can opt for a purely local sim card plan. The benefit here is that they are considerably cheaper than international plans and offer more data. Overseas calling can be done over IP through apps like WhatsApp or Skype. With a prepaid connection, you have great flexibility in your usage. Since the plan does not have an expiration date, it is entirely up to the user to utilize it as and when required.
For the best bang for your buck, these are the top prepaid local sim card options to consider, and their prices as of 2021:
T-Mobile
Unlimited domestic talk time and 10GB data for $40.
Unlimited domestic talk time and unlimited 4G and a 3G mobile hotspot for $50.
Unlimited domestic talk time and unlimited 4G data for $60.
Verizon
Unlimited talk time and 6GB data for $40.
Unlimited talk time and 16GB data for $50.
Unlimited calling and unlimited data for $70.
AT&T
Unlimited calling and 1GB data for $35.
Unlimited talk time and 8GB data for $50.
Unlimited calling and data for $65.
Sims Direct 30-day plan
Get a short-term domestic plan for unlimited calling and 5GB of 4G data for $55
Mint Mobile long-term plan
If your parents will reside in the U.S. for a few months, then opting for a long-term plan is ideal. Mint Mobile has three, six, and 12-month plans that are easy on the pocket. Get the three-month unlimited calling and 3GB data plan for $15 per month.
Unlocking a phone – what to remember
Some mobile phone operators "lock" their phones to block other carriers from functioning on the same device. So, to use a U.S. sim card abroad, you have to ensure that the phone is unlocked. We suggest contacting your present carrier and asking them to unlock the phone for a new sim. In most cases, they will do this for free.
Alternately, if it is expensive or not possible to unlock your current phone, you can buy a cheap unlocked phone in the U.S. with a prepaid sim card. This way, the user can access the local phone network without the hassle of unlocking.
Keep these pointers in mind while choosing the best sim card option for your parents' U.S. trip. Remember, staying connected on the go is not merely a matter of comfort, but one of safety and wellbeing.
We are sorry that this post was not useful for you!
Let us improve this post!
Tell us how we can improve this post?