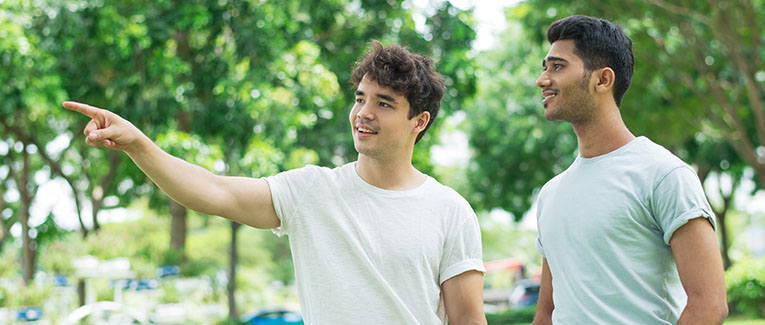 Although traveling to the U.S. can be a thrilling experience, there are certain things you need to watch out for. Don't be worried about this—we're only advising caution, not anxiety.
If you do find yourself in some form of danger, you can dial the emergency phone number, 9-1-1, from anywhere. Emergency services in the U.S. are far prompter and more efficient than many of their international counterparts. This alone should be a source of confidence when you're in the U.S.
During your stay, be wary of:
Gun Crimes: It is very easy to carry a gun around in the U.S. The problem is some people who own guns are not very careful about using them. Even people with a criminal history can get hold of a gun. There have been several instances of mass shootings in various regions across the U.S.
If you see a person approaching you with a gun, do not antagonize the shooter. Most of them will try to steal from you, so hand over whatever you have without resistance. If, unfortunately, you find yourself in a mass shooting event, press yourself to the ground immediately and do not move, avoiding eye contact. Stay that way until the situation de-escalates.

Bears and wildlife: There are several hiking and trekking trails all over the U.S., and many of them go through forests and highlands. Some of these regions have a large bear population.
If you go camping, make sure you do not have anything with you that might attract bears. If you have food items like meat, keep them away from your tent.
You might also encounter mountain lions or cougars on these treks. So, watch out for their pawprints, and stay away from their territories as much as possible.
Terrorism: Many Americans have still not recovered from the 9/11 attacks. Security across the U.S. has been tightened since that unforgettable day, but there have been other cases of bombings after 9/11, as well. Always follow security instructions, and if you see anything suspicious, call 9-1-1 immediately.
Try to stay away from public demonstrations and very crowded places, if possible. Yet, do not be paranoid, as security in the U.S. is very tight.
Traffic and Transit: Anyone who is used to driving on international roads will hardly have any issues driving on the freeways of America. The roads are very clean and free of potholes. The traffic moves in an organized way, keeping to their lanes.
Yet, there are more young drivers in America than abroad because most children start driving as young as sixteen, sometimes even younger, and without a license.
Having a car is a way of life in the U.S., so you need to be careful about these young drivers. They can be rash, and they are often guilty of drunk driving, so be careful about driving at night.

Snow: There are over 400 snow and skiing resorts in the U.S., and there are just as many beaches, as well. Snow in the U.S. can be a problem. In some cases, it can get so deep as to completely maroon your car or cause it to skid.
Skiing is a popular leisure activity. While skiing, focus on your balance and footing before you try the higher slopes. Skiing accidents can result in grievous fractures. If you are not careful about the slope, you can be thrown right off a ridge.

Water Safety: Unlike what you have seen in the shark movies, the beaches of the U.S. are not shark-infested. Yet, that is not to say there aren't sharks in the water.
But these sharks do not come close to the beaches, and when there is a sighting, the lifeguard gives a warning. These sightings are very rare, but they should be taken seriously. There are far greater risks while scuba diving or snorkeling in the waters.
Do not try to provoke the underwater animals in any way. Have your hour of fun. More importantly, don't touch or prod any marine creature. You can't predict their reaction.
Crimes related to Racism and Gender: Unfortunately, despite several awareness campaigns, there are still people in America who are not welcoming towards immigrants.
If you are traveling to the U.S. for the first time, research areas where race-related crimes have been reported in the past, and stay away from those with a high number of cases. You could, at times, come across a drunken individual hurling racist slurs at you, or you could be the victim of passive aggression from white people.
The best way to deal with the situation is to avoid eye contact and leave the premises, especially if you are outnumbered. As demoralizing as it sounds, unless you see help arriving for you, at times you just have to take it in stride.
You should report the incident once you are out of the volatile situation.
Women and people of the LGBTQ community should avoid back alleys behind bars at night. They are often drugged and molested in such dingy places.

Hurricanes and Tornadoes: Hurricanes and tornadoes are common in the U.S. But, thanks to the effective warning system, you will get ample time to prepare.
Move to a safe location if possible. Emergency services will come for you and lead an evacuation party if there is ample time. Otherwise, board your doors and windows, and make sure you have supplies to last you a few days.
In many regions of America where tornadoes and hurricanes occur frequently, there are emergency storm shelters built underground. If you find an acquaintance who has access to a storm cellar, you could go with them.
Life can be difficult, and it will always throw challenges at you no matter where you are situated. Yet, you'll find amenities and facilities to meet with all known risks in the U.S. Follow your instincts, take care of some basic precautions, and you should be safe.
We are sorry that this post was not useful for you!
Let us improve this post!
Tell us how we can improve this post?