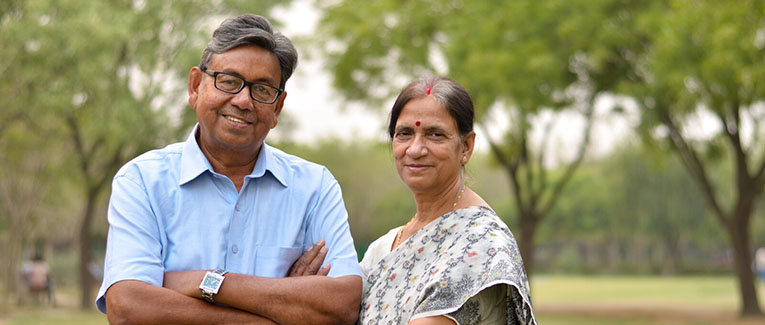 Are you a senior citizen taking your first trip outside your own country? Are you visiting your grandchildren in the U.S.? Or are you finally doing that retirement world tour?
No matter your reasons for visiting the U.S., here are some tips to make your trip safe, comfortable, and highly enjoyable. Follow them, and we guarantee that you will have the trip of a lifetime in the U.S.
For visitors, travel, student and other international travel medical insurance.
Visit insubuy.com or call 1 (866) INSUBUY or +1 (972) 985-4400

Before the Trip
As with any momentous process, the devil is in the details. Start planning your trip in advance to save yourself last-minute hassles.
Pre-trip check-up

Even if you are not due for your semi-annual medical check-up, do a full-body scan before travelling. Tell your doctor about any pre-existing conditions and your upcoming trip. You should be aware of any complications that may arise because of the travel and exertion.
Stock up on enough medication to last you the duration of your trip. Remember, accessing private healthcare in the U.S. is a complicated business. You certainly don't want to be in a situation where you run out of essential medications and cannot obtain more.
Vaccinations

It is always better to be prepared for the worst. Get vaccinated for the conditions recommended by the U.S. immigration authority. If you are travelling during the typical flu season (December through February), make sure you get a flu shot before you go. Other recommended vaccines are those for TDAP, tetanus, shingles, and Hepatitis B.
Visitors insurance

Your health and safety are your top priorities during your trip. So, the surest way to protect yourself in case of an emergency is an adequate visitors insurance plan. With U.S.-specific travel insurance, you can be covered for:



Medical needs: Emergency hospitalization, 24/7 consultation, medicines and emergency procedures, acute onset of pre-existing conditions, emergency medical evacuation, and repatriation
Travel needs: Baggage insurance for delays and damage, loss of valuables like passport and other travel documents
Benefits vary by plan, so be sure to read through your policy before purchase for a thorough understanding of what is and isn't covered.


Insubuy is the U.S.-based insurance service that understands the needs of NRIs, international students, and expats in the U.S. Compare visitors insurance plans, pick the one that best matches your needs, and purchase quickly and easily from Insubuy.



Flight layovers

Flying to the U.S. with multiple layovers and running between terminals at the airport can be stressful. It is especially difficult when you have difficulty moving around or a lot of luggage in tow. Make sure that you book a non-stop or minimum-layover flight for a comfortable journey.

Timing your flights is important, too. Pick a flight such that you leave your country and arrive at your destination at a comfortable time. Late morning to afternoon is the ideal slot.



Packing for your trip

This is the golden rule for packing for a journey: Keep it simple. Don't burden yourself with unnecessary luggage. Only pack essential items that you won't be able to buy at your place of stay. Prepare a categorized packing list to ensure you don't miss anything.

Check the carry-on and check-in baggage allowance for your airline, and stick to the limits. It is a good idea to go to the TSA website to check for the list of authorized and unauthorized items.



Publicizing your Trip

Senior citizens often fall prey to house robberies while on holiday. Don't put your travel plans up on social media. Potential thieves will easily know the days when you'll be away and could target your home. Only inform your close circle of family and friends about your trip to the U.S.



Make a Checklist

Make a checklist of the essential items you must carry on your trip. This list will be your best friend every time you leave for a new destination:



Documents like passport and health insurance card
Wallet
Copy of your flight tickets
Phone/laptop and chargers with appropriate travel adapters
Medical equipment like hearing aids and spectacles
Medicines and related items like syringes, ampules, etc.

For visitors, travel, student and other international travel medical insurance.

Visit insubuy.com or call 1 (866) INSUBUY or +1 (972) 985-4400

En Route to the U.S.: Staying Safe at the Airport and on the Plane

Keep your Medicines Accessible

Always have your box of essential and emergency medicines handy. Keep it in your carry-on luggage along with appropriate prescriptions. You might be asked to show your prescriptions, especially for liquid medication, at the TSA security checkpoint.

You can also avail priority boarding for senior citizens and skip the waiting queues.



On the Plane

Inform your airline about any severe health, respiratory, or dietary conditions you may have. The aircraft will typically have 10-20% less humidity than the regular environment, which can trigger breathing complications. Make sure to stay well hydrated, and keep your blood sugar levels high during the flight.

Carry sanitizer wipes and disinfect your seat, seatbelt, armrest, etc., before settling in for the long journey.

While in the U.S.

Keep it simple

Now that you have reached your destination safely, enjoy your time to the fullest, but don't ever compromise on your health and safety. Plan your itinerary such that you factor in enough time for rest and recovery. Don't over-exert yourself through excessive physical activity like walking or biking. Don't push yourself to go city-hopping or cram a hundred things to do into a single day. Take it easy and enjoy a relaxed trip.



Take advantage of special services

Special services at public places are a godsend. Right from the airport to your hotel, museums, and city tours, most services have special provisions for senior citizens. Look into mobility access, special auditory provisions, concierge services, reduced prices, and so on that could be available to help you enjoy the sights. Don't hesitate to ask for help. Most establishments will be happy to assist you with your issues and ensure that you have an enjoyable experience.



Staying safe

Always let your family and co-travelers know your whereabouts if you step out alone. Check in with them regularly to let them know that you're safe. Avoid desolate parts of the city, and never carry a lot of cash or valuables on your person. Keep your phone switched on at all times, and store the contact details of local emergency services.

Follow these general tips and precautions, and we are sure you will have a magical time in the U.S.

For visitors, travel, student and other international travel medical insurance.

Visit insubuy.com or call 1 (866) INSUBUY or +1 (972) 985-4400

We are sorry that this post was not useful for you!

Let us improve this post!

Tell us how we can improve this post?