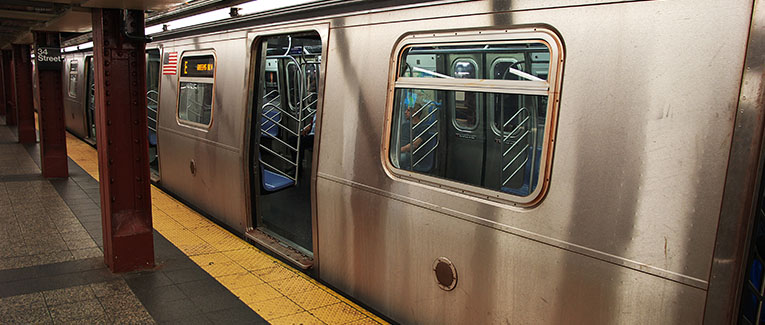 Travelling via subway in the U.S. is affordable and convenient.
If you have travelled via metros in another country, taking the subway will be a cakewalk. If you haven't, this article is the perfect way to get to know the off-road transit system of the U.S.
"Metro", "subway", and "tube" are all synonyms for underground railways. The name varies with the location, and the U.S. uses both metro and subway. This mode of public transportation has also been dubbed the Rapid Transit System.
Some states use the word "metro" to refer to the state mass transit system, including all modes of public transport. For this article, we will only stick to the original terms of metro/subway for describing underground railways.
A Few Things to Note for Travelling via Subway
All the big cities have subway systems (metro in some cities). Before we begin, some things are universal for them:
Buy a pass or get a ticket from the station for riding the subway. Usually, an employee is always around if you need help.
There will be more than one platform connecting you to your train.
The route map is your best friend. Look it up online to know which side of the train carriage you have to get down from.
Each station has several entry and exit points. Check the route map to choose the one closest to your destination.
Be careful of the automatic doors, and ask people if you have difficulty in locating the exit.
There's nothing difficult about riding a subway. Most metro systems have online guides to help commuters.
Subways are an underground railway system, but in some places like Chicago, it rises to the surface.
For instance, the Chicago "L" serves the entire city and its surrounding suburbs. So if you live in this city, you would look up the route of this transit system.
Ticket prices, connectivity, and operating hours differ across states, so look up the terminals and routes in your area before travel. The frequency of subways usually decreases late at night.
You can, of course, get a ticket at the subway station. But, you may also buy a pass—this will have different names in different states. For example, for subway systems in NYC operated by the MTA, it's called a MetroCard.
These cards come in several varieties, such as pay-per-ride cards, 7-day cards, 30-day cards, and student cards. Depending on your state, there are airport-special cards that allow a certain quota of free trips to and from the airport.
Why Should You Choose the Subway?
Still deliberating whether to choose an alternate mode of transport? Your decision should depend on factors like where you live/are travelling from, the time it takes to reach the subway from there, and the closest stop's proximity to your destination.
Subways are faster than buses, but the crowding is an issue. However, the advantages far outweigh the problems. Here's what makes the subway system better than other modes of transportation:
Cheaper: Taking the subway is almost always cheaper than travelling by car.
Faster: From station to station, the subway will always save you time compared to buses and ferries.
Go Green: There's more than one bus for a route, which is a big cause of pollution. Metros that have more passenger space, that are faster, and that travel underground help save a lot of fuel.
Reduces traffic congestion: Most parts of the metros are underground, and this helps you beat traffic. Underground transit helps clear 7 lanes of traffic every day. For example, the Seattle metro transit system helps take an estimated 190,000 cars off the roads per weekday.
Safer: It's safer for the simple reason of having CCTV cameras and sensors at every station.
Crowding will be an issue, so be sure to take your own precautions against pickpockets and petty thieves.
A Few Things to Consider While Riding the Subway
During the first few months, fitting in will be tough. Make sure to follow safety procedures and basic etiquette while riding the subway:
Follow this rule of thumb: Let people get off the train before you try to get on.
Network service on the train will be terrible. Don't be a nuisance to people trying to get connectivity to talk or work.
Subways don't smell great. Try not to add to the odor by eating on the train.
Don't sleep or leave your belongings unguarded. You could get mugged or lose your items.
Follow the safety precautions posted on every metro and at the station to keep yourself safe from any accidents.
We are sorry that this post was not useful for you!
Let us improve this post!
Tell us how we can improve this post?